With Durarara!!x2 Shou airing last Saturday and everyone settling back into Ikebukuro, fans are currently experiencing mixed feelings about the new opening and ending theme used.
While the new opening theme can't top the first opening theme of the series, Uragiri no Yuuyake by Theatre Brook, it sure is different in a good way. OKAMOTO'S performs the opening theme song titled HEADHUNT:
http://www.dailymotion.com/video/x2eftby_durarara-x2-op_music
The ending theme song titled NEVER SAY NEVER is performed by THREE LIGHTS DOWN KINGS. It doesn't beat the first ending theme Trust me by Yuya Matsushita from the first season, but at least the animation sequence is identical.
http://www.dailymotion.com/video/x2efsk7_durarara-x2-ed_music
What are your thoughts on the new opening and ending theme songs used for the second season? Personally I like the new and fresh approach. I prefer the opening theme over the ending theme, mainly because I feel that the ending theme is too fast paced for my liking.
Second season Visual: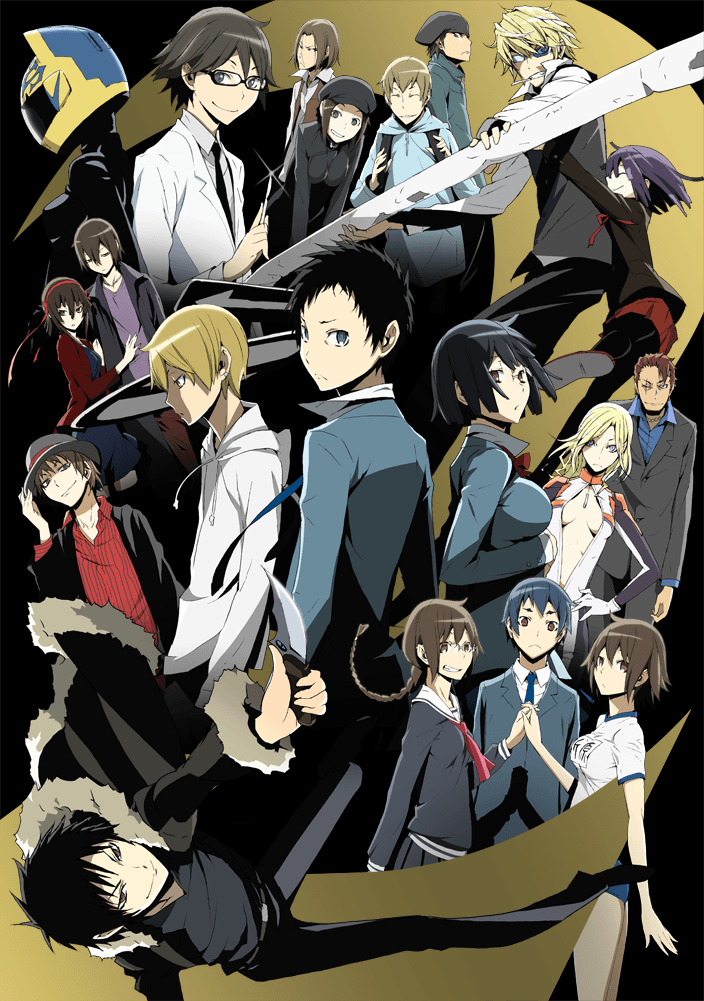 Here is a synopsis of the first season from Haruhichan:
In Tokyo's downtown district of Ikebukuro, amidst many strange rumors and warnings of anonymous gangs and dangerous occupants, one urban legend stands out above the rest—the existence of a headless "Black Rider" who is said to be seen driving a jet-black motorcycle through the city streets.

Ryuugamine Mikado has always longed for the excitement of the city life, and an invitation from a childhood friend convinces him to move to Tokyo. Witnessing the Black Rider on his first day in the city, his wishes already seem to have been granted. But as supernatural events begin to occur, ordinary citizens like himself, along with Ikebukuro's most colorful inhabitants, are mixed up in the commotion breaking out in their city.