A mysterious countdown timer has appeared on the official website of the anime adaptations of Kazue Katou's Ao no Exorcist (Blue Exorcist) manga. The timer itself is ticking down to July 4th at 12:00am JST. That day, July 4, will also see the release of the manga's 17th volume.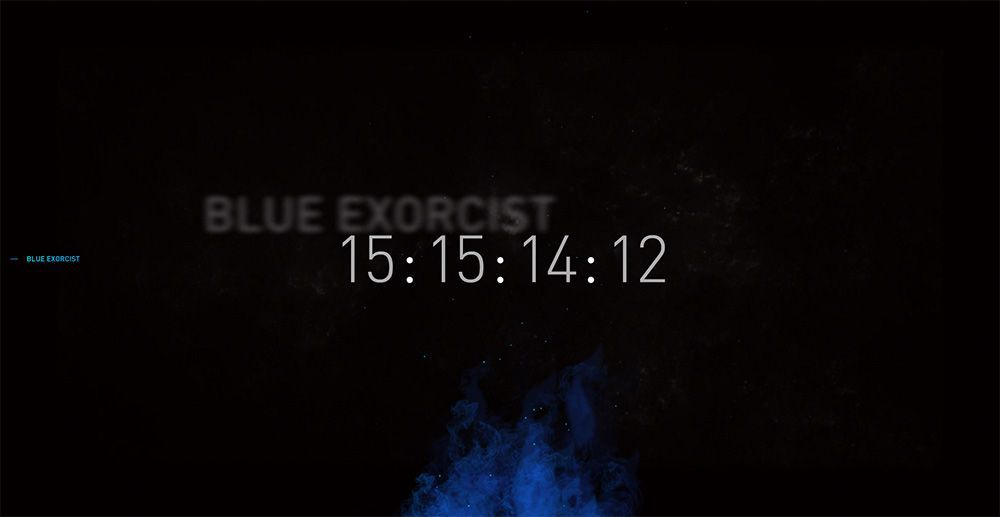 Anime visual: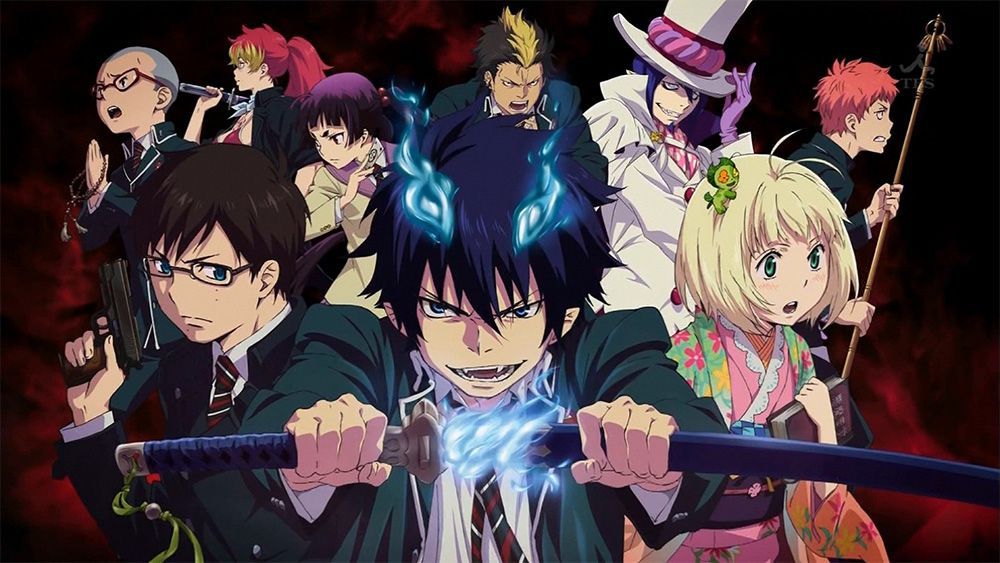 Ao no Exorcist is a Japanese supernatural action manga series written and illustrated by Kazue Katou. The manga has been serialized in Jump SQ magazine by Shueisha since April 2009, with individual chapters collected into sixteen tankōbon volumes as of January 4, 2016. The story revolves around Rin Okumura, a teenager who discovers he is the son of Satan born from a human woman and is the inheritor of Satan's powers. When Satan kills Rin's guardian, Rin decides to become an exorcist in order to defeat his father.
The series was adapted into an anime television series by A-1 Pictures during 2011 and adapted into an anime film (Ao no Exorcist Gekijouban) in December 2012. Viz Media has licensed the manga for North American production, with the first volume released in April 5, 2011. Aniplex of America also released the anime's DVDs in English regions.
The series has been well received by readers with sales having received a boost thanks to the anime's release. Publications for manga and anime compared the series with other shonen manga but still praised the series' story and artwork.
Ao no Exorcist synopsis from MAL:
Humans and demons are two sides of the same coin, as are Assiah and Gehenna, their respective worlds. The only way to travel between the realms is by the means of possession, like in ghost stories. However, Satan, the ruler of Gehenna, cannot find a suitable host to possess and therefore, remains imprisoned in his world. In a desperate attempt to conquer Assiah, he sends his son instead, intending for him to eventually grow into a vessel capable of possession by the demon king.

Ao no Exorcist follows Rin Okumura who appears to be an ordinary, somewhat troublesome teenager—that is until one day he is ambushed by demons. His world turns upside down when he discovers that he is in fact the very son of Satan and that his demon father wishes for him to return so they can conquer Assiah together. Not wanting to join the king of Gehenna, Rin decides to begin training to become an exorcist so that he can fight to defend Assiah alongside his brother Yukio.
A countdown is ticking down to July 4th at 12:00am JST on the Blue Exorcist website. Whether it's a new anime, live action movie, Blu-ray Boxset or a Pachinko game, all will be revealed on the due date.
You can visit the anime's website here: http://www.ao-ex.com/
And follow their Twitter: @aoex_anime
Source: Ao no Exorcist Official Website