New prize merchandise for The Disappearance of Nagato Yuki-Chan (The Vanishing of Nagato Yuki-Chan) was recently announced from Sega Prize, some of which even people who weren't fans of the spin-off series may want to get their hands on.
First up is a 120 mm (4.72 in) x 220 mm (8.58 in) figure of Yuki Nagato taken from the anime's key visual, in her classic brown overcoat and pink scarf over her school uniform.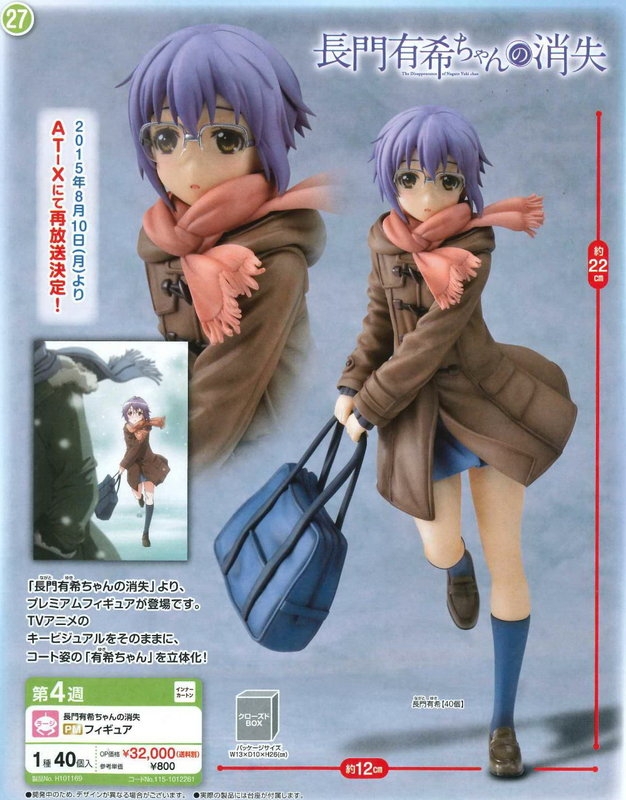 Next up is something for all of the Haruhi fans out there, a 400 mm (15.74 in) plush of the long-haired ribbon-wearer in her Disappearance uniform.
Both the plush and the figure are planned to be released sometime in December, so be on the lookout for sites that pre-order prize merchandise in the coming months! (or check sites like ebay or amazon after their release)
Later this month the first of the Disappearance plush series from Sega Prize is set to release, a plush of Yuki!  Also, an Asakura Ryoko plush is said to be released in October.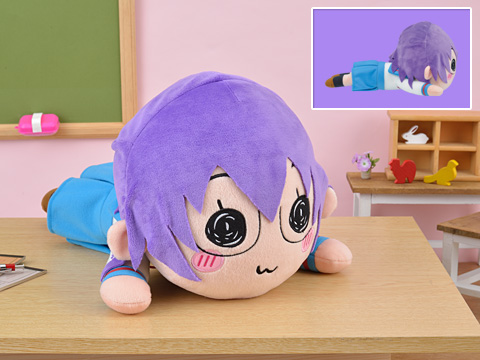 Source: Hobby-Maniax