The latest issue of Shueisha's Weekly Shonen Jump magazine has announced that Hideaki Sorachi's Gintama manga will be getting a TV anime adaptation.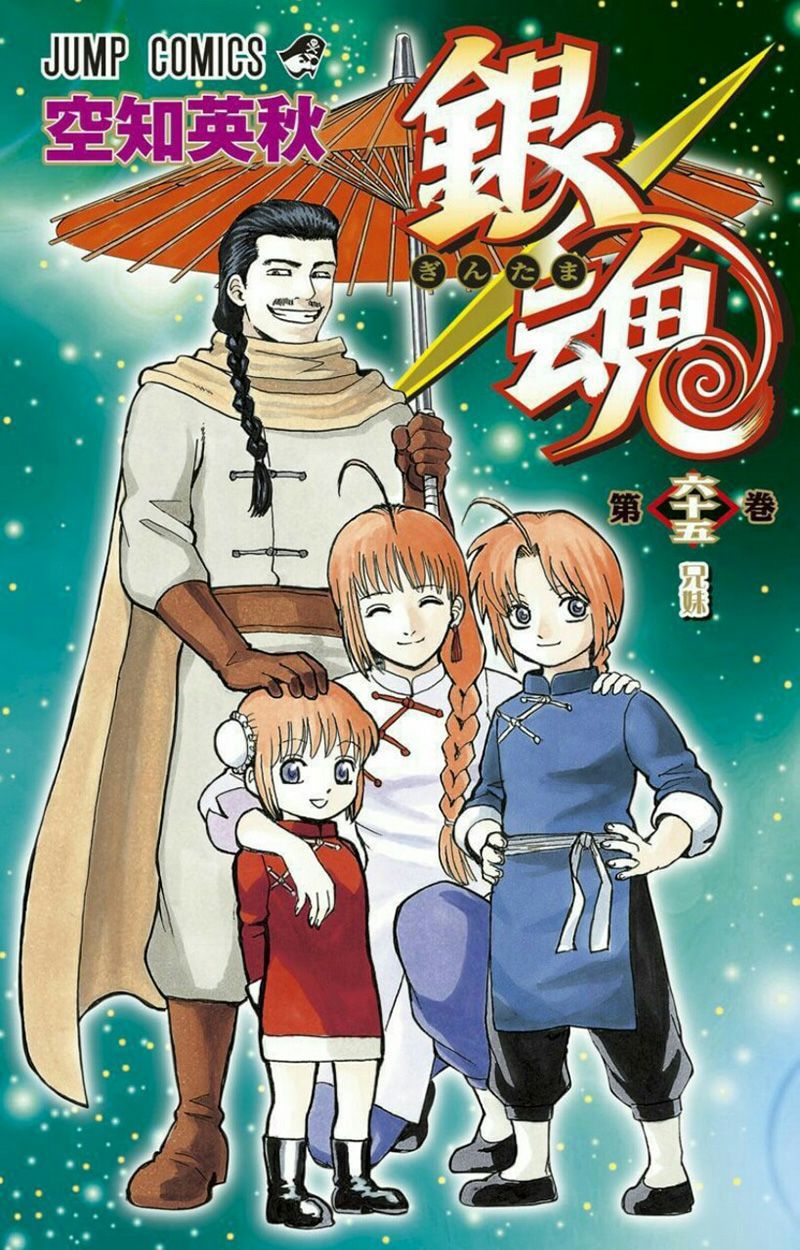 Anime visual:
Gintama, is a Japanese manga written and illustrated by Hideaki Sorachi and serialized, beginning on December 8, 2003, in Shueisha's Weekly Shonen Jump. Set in Edo which has been conquered by aliens named Amanto, the plot follows life from the point of view of samurai Gintoki Sakata, who works as a freelancer alongside his friends Shinpachi Shimura and Kagura in order to pay the monthly rent. Sorachi added the science fiction setting to develop characters to his liking after his editor suggested doing a historical series.
The series has been adapted into an original video animation (OVA) by Sunrise and was featured at Jump Festa 2006 Anime Tour in 2005. This was followed by a full anime series titled Gintama that premiered in 2006 and continued until 2010. After a small hiatus, Gintama returned under the name Gintama (2011) and aired until March 26, 2012 with a total of 51 episodes. After another small hiatus, Gintama returned under the name Gintama' Enchousen with a total of 13 episodes which aired from October 4, 2012 to March 28th, 2013. It also inspired two movies, Gintama: Shinyaku Benizakura-hen and Gintama: Kanketsu-hen – Yorozuya yo Eien Nare. Weekly Shonen Jump's 33rd issue had teased that the manga is celebrating over a decade of serialization with "OOO" (an unrevealed term that can be spelled with three Japanese syllables).
In Japan, the Gintama manga has been popular, selling over 46 million copies. The anime and its DVDs have been featured, at various time, in Top Ten of their respective media, while TV Tokyo has announced that the firstGintamaanime was responsible for high sales overseas along with the anime adaptation from Naruto. Publications for manga, anime and others have commented on the Gintama manga. Positive response have focused on the comedy and characters from the series, while negative responses concern the manga's artwork.
Gintama synopsis from Haruhichan:
Life isn't easy in feudal Japan… especially since the aliens landed and conquered everything! Oh sure, the new health care is great, but the public ban on the use of swords has left a lot of defeated samurai with a difficult decision to make concerning their future career paths! This is especially true if, as in the case of Gintoki Sakata, they're not particularly inclined towards holding a day job, which is why Gintoki's opted for the freelance route, taking any job that's offered to him as long as the financial remuneration sounds right. Unfortunately, in a brave new world filled with stray bug-eyed monsters, upwardly mobile Yakuza and overly ambitious E.T. entrepreneurs, those jobs usually don't pay as well as they should for the pain, suffering and indignities endured!
A new TV anime adaptation of the Gintama manga is currently in production in Japan. Further information about the movie will be revealed at a later date.
You can visit the anime's website here: http://www.tv-tokyo.co.jp/anime/gintama/
And follow their Twitter: @GINTAMA_PR
Source: Anime News Network