A brand new visual of the girls from the TV anime adaptation of Ayumu Kasuga's Joukamachi no Dandelion (Castle Town Dandelion) 4koma manga has been featured as a poster in the September issue of Megami. This issue can be purchased here and you can view the other posters that come in this issue here.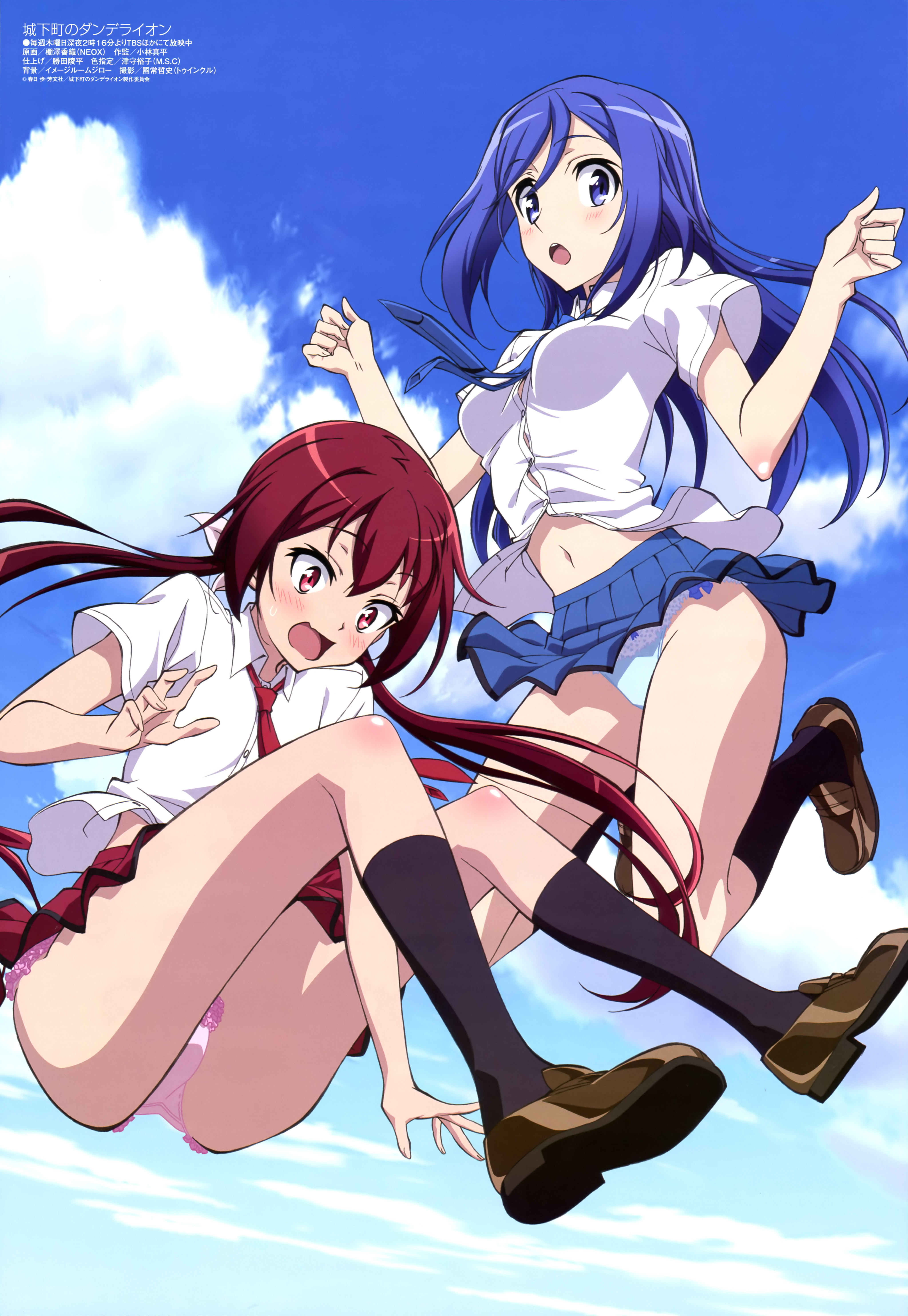 Dengeki G's Magazine also featured a double page spread of the series. The new visual features Kanade Sakurada, Aoi Sakurada and Akane Sakurada relaxing on a beach on a hot summer day. This issue of Dengeki G's Magazine can be purchased here.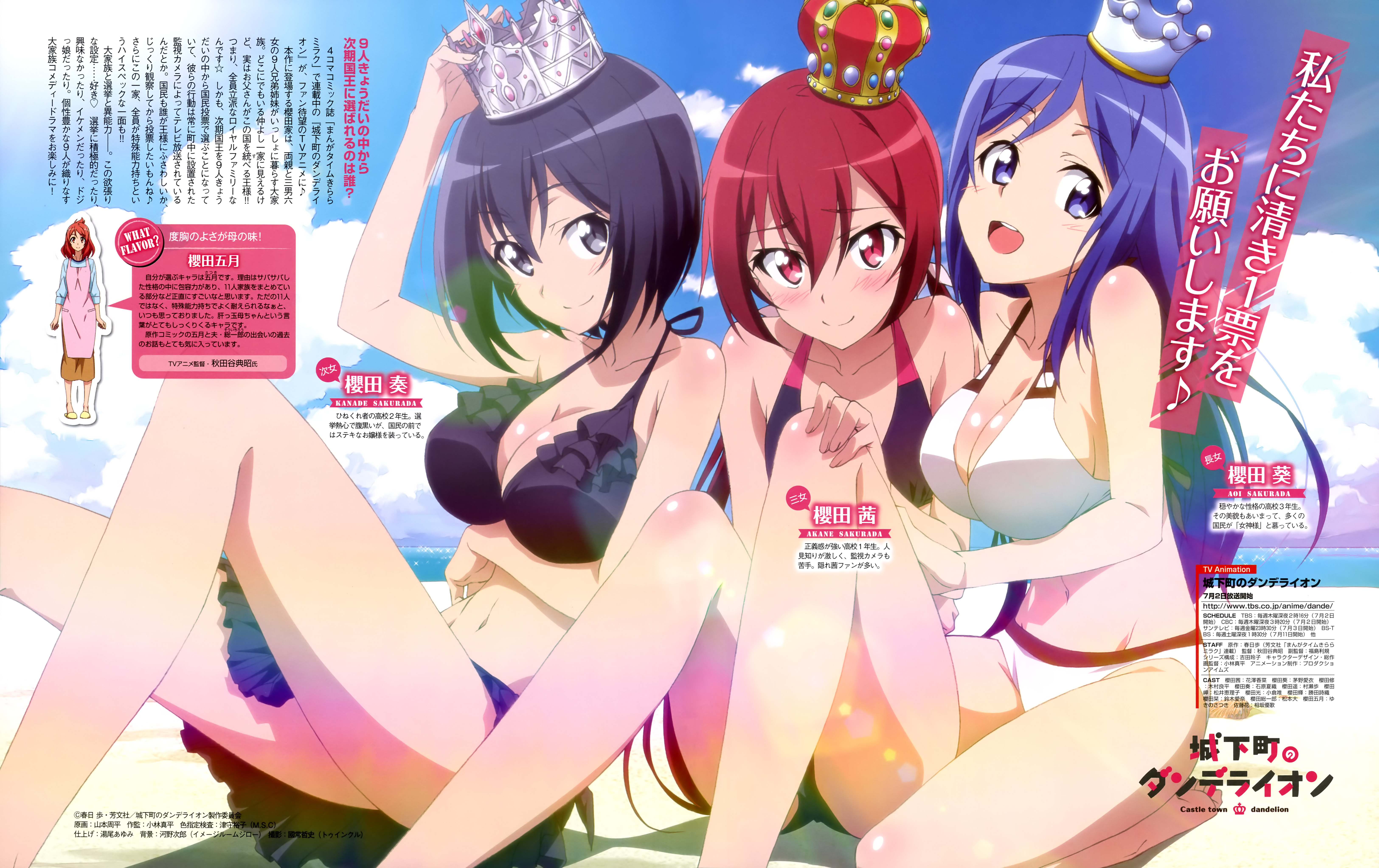 Anime visual:
Joukamachi no Dandelion (Castle Town Dandelion) is a comedy, slice of life 4Koma manga written and illustrated by Ayumu Kasuga. The series began in 2012 being published in Houbunsha's Manga Time Kirara Miracle! magazine where a total of 2 volumes have been published to date. The latest volume released in June last year.
Here is a synopsis of the series from Haruhichan:
The Sakurada family is a pretty ordinary family of eleven people living in a solitary house. Except that their father is the king, and each of the children has special powers. Also, to ensure their safety and to help citizens decide the next king, the house is observed by more than 200 security cameras.