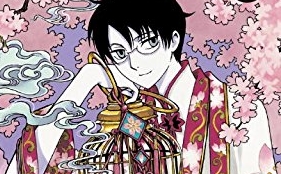 According to the August 17 issue (Issue no. 36) of Kodansha's Weekly Young Magazine, CLAMP (Cardcaptor Sakura, X) has announced at the end of its chapter that they'll be putting xxxHOLiC: Rei manga on hiatus for one month. The manga will resume publishing on the September 21 issue (Issue no. 41) of the magazine which will be released on September 7.
The manga had been on several hiatus such as in July 2014 and this past June. It was first published under the said magazine since March 4, 2013. xxxHolic: Rei has 3 compiled volumes so far from October 23, 2010 to August 20, 2014. Kodansha Comics USA has also released 3 English manga volumes from April 29, 2014 to April 28, 2015. The manga is a sequel of xxxHolic.
Synopsis of xxxHolic from MAL:
Revolves around a boy named Watanuki and how he stumbled upon a shop owned by a woman named Yuuko. Yuuko's power is to grant wishes, but she can only do so with proper payment. Since Watanuki has seen spirits ever since he was born, Yuuko offers to take away his sight of the spirits in exchange for him working at the shop. He agrees and works at the shop until his debt is repaid.
Read the magazine's latest issue preview here.
Source: ANN
sevenpocky | Anime and Manga Enthusiast. Slice-of-life and Sports genre fanatic. Shoujo manga lover.
Oh, and I'm short and I love writing manga news.