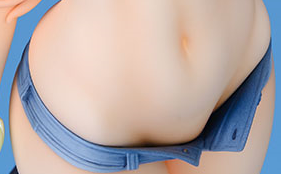 The previously previewed figure of Lala Satalin Deviluke from the To LOVE-Ru Darkness series has finally received her preorder date and pricing information. The 1/6 figure from manufacturer Alter features Lala in, well, not much actually. Just a white bikini top, a pair of the shortest jean-shorts ever produced by man, a few bracelets, and a pair of chucks. It seems they had so little in the budget for her wardrobe they gave her a pair of shorts without a working button on them, hopefully collectors wont mind this malfunction.
You will be able to preorder up her and her unbuttoned jean-shorts starting on September 28th at a retail price of 11,800 yen ($91.50 USD).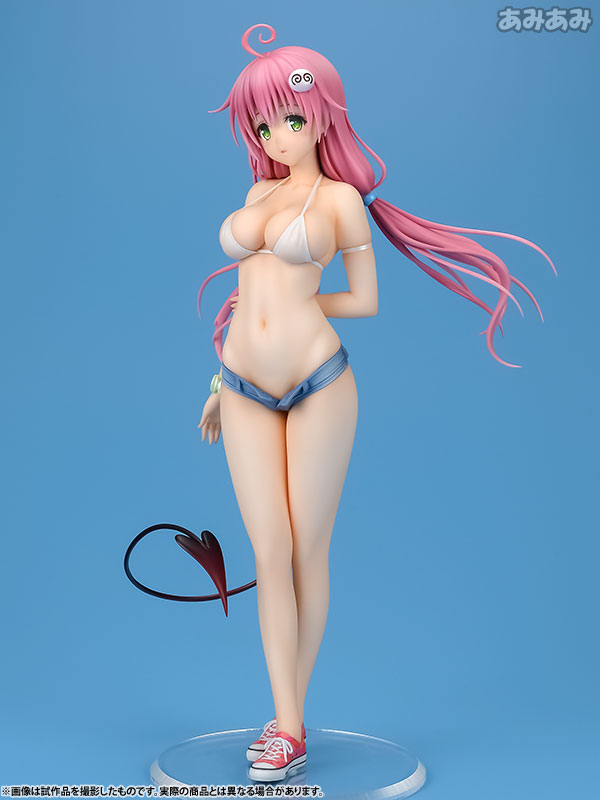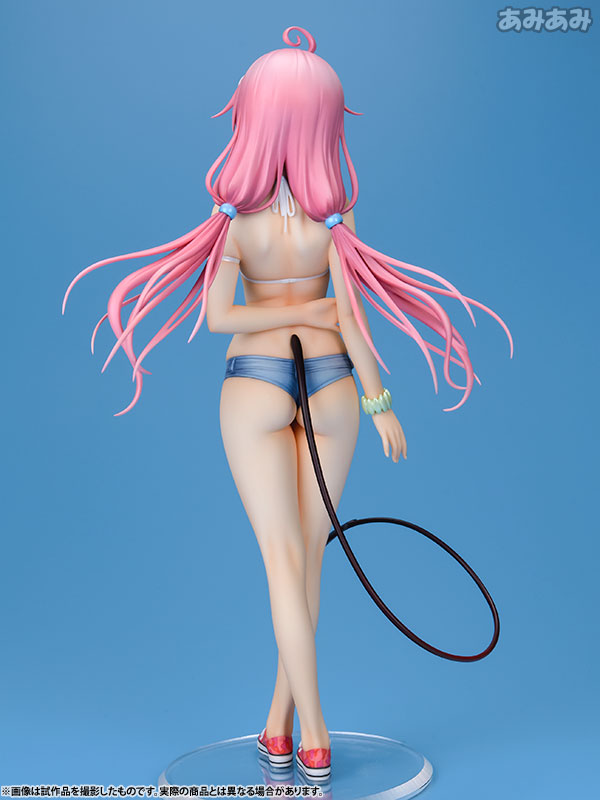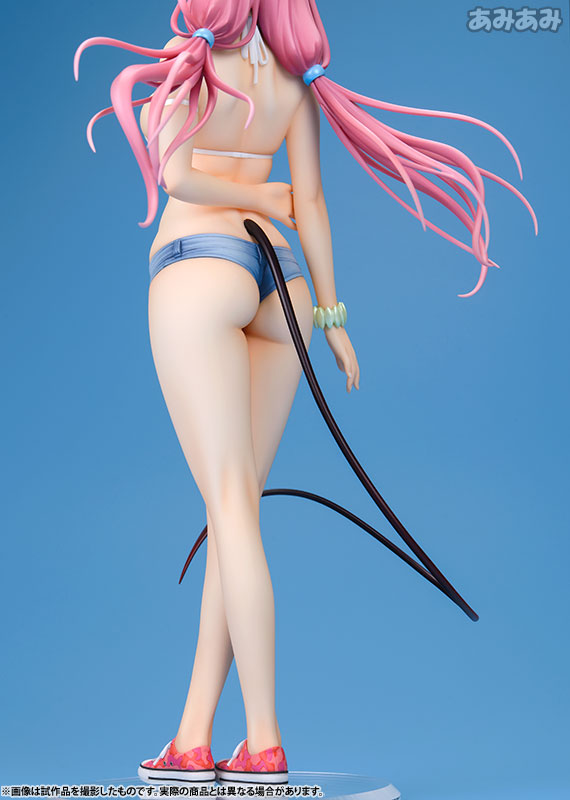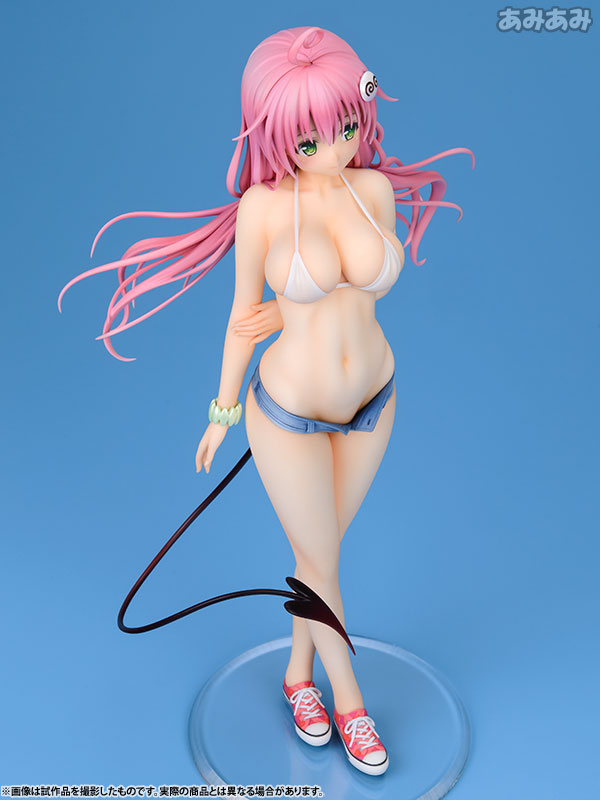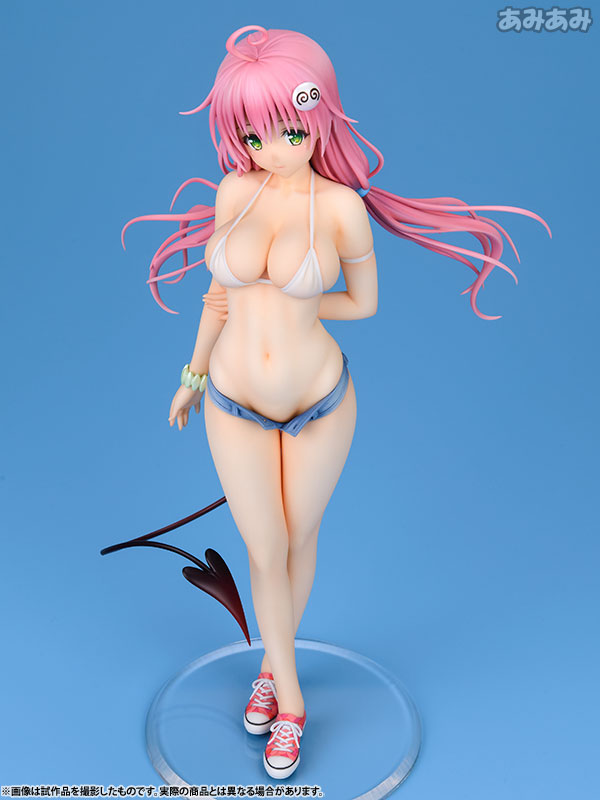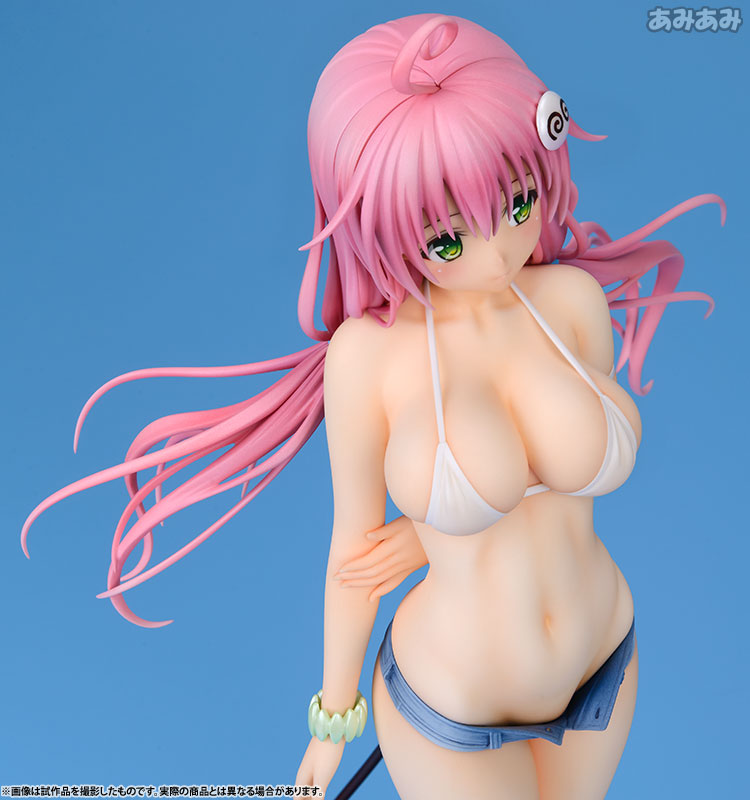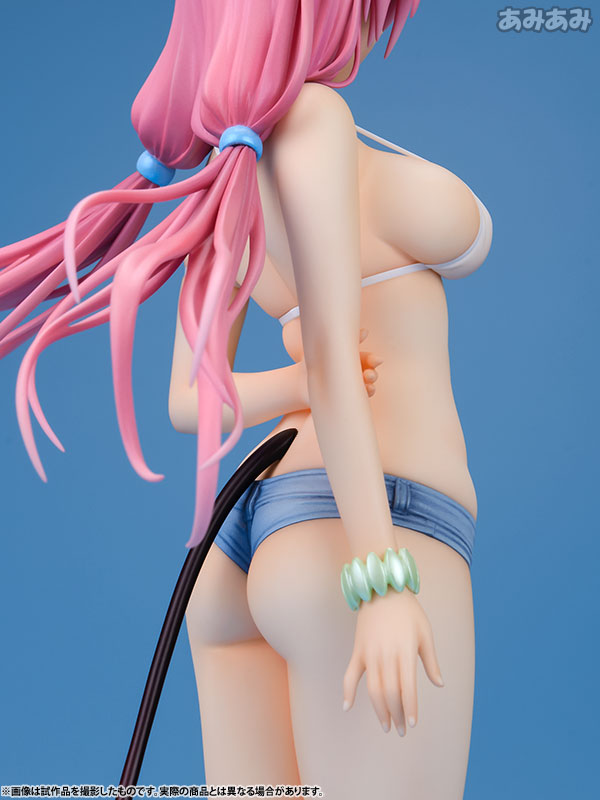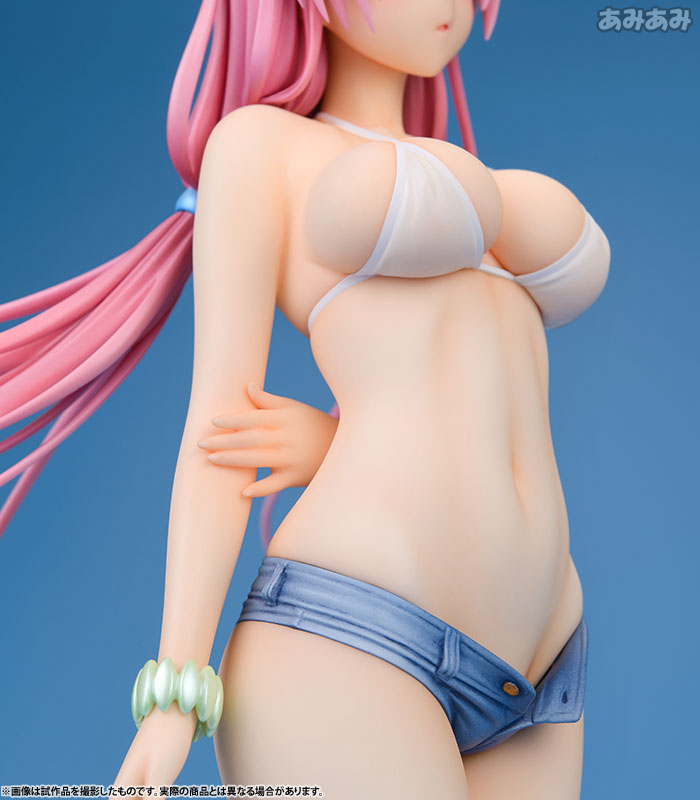 Source: AmiAmi
snakes88 is an anime and PVC enthusiast . Have feedback on the article? Feel free to get in touch on Twitter to talk about all things anime and PVC.