Amazon Japan listed a new Owari no Seraph novel titled Owari no Seraph: Kyuketsuki Mikaela no Monogatari (Seraph of the End: The story of Mikaela the Vampire). It is the first Volume of a series and based on Takaya Kagami, Daisuke Furuya and Yamato Yamamoto's manga. The story of the novel will be written by Kagami while Yamamoto is doing the illustrations. Shueisha will publish the novel on December 4.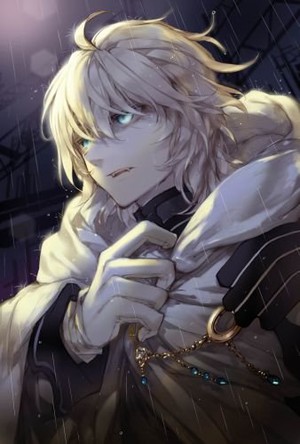 The novel's description from Amazon is:
The secret hidden in Mikaela's name. The deadly fight with the "human" Crowley, and the encounter with Ferid. The story will uncover their travels. A shocking new series that will move closer to the truth and origin of vampires!
Owari no Seraph (Seraph of the End) is a Manga series written by Takaya Kagami and illustrated by Yamato Yamamoto. The dark fantasy Manga began in Shueisha's Jump SQ in September 2012. To date there are 9 volumes released. An anime adaption premiered in Japan on  April 4 with a second season starting in October 10, 2015.
Owari no Seraph synopsis from Haruhichan:
One day, a mysterious virus appeared on Earth which killed every infected human over the age of 13. At the same time, vampires emerged from the world's dark recesses and enslaved mankind. Enter Hyakuya Yuuichirou, a young boy, who along with the rest of the children from his orphanage, are treated as livestock by the vampires. Even in captivity, Yuuichirou dreams big. He dreams of killing vampires. He dreams of killing them all.
Source: ANN