The official website of anime adaptation of Ayano Takeda's music genre novel series Sound! Euphonium (Hibike! Euphonium) has released a new promotional video that introduces and reveals the main cast of the upcoming April series.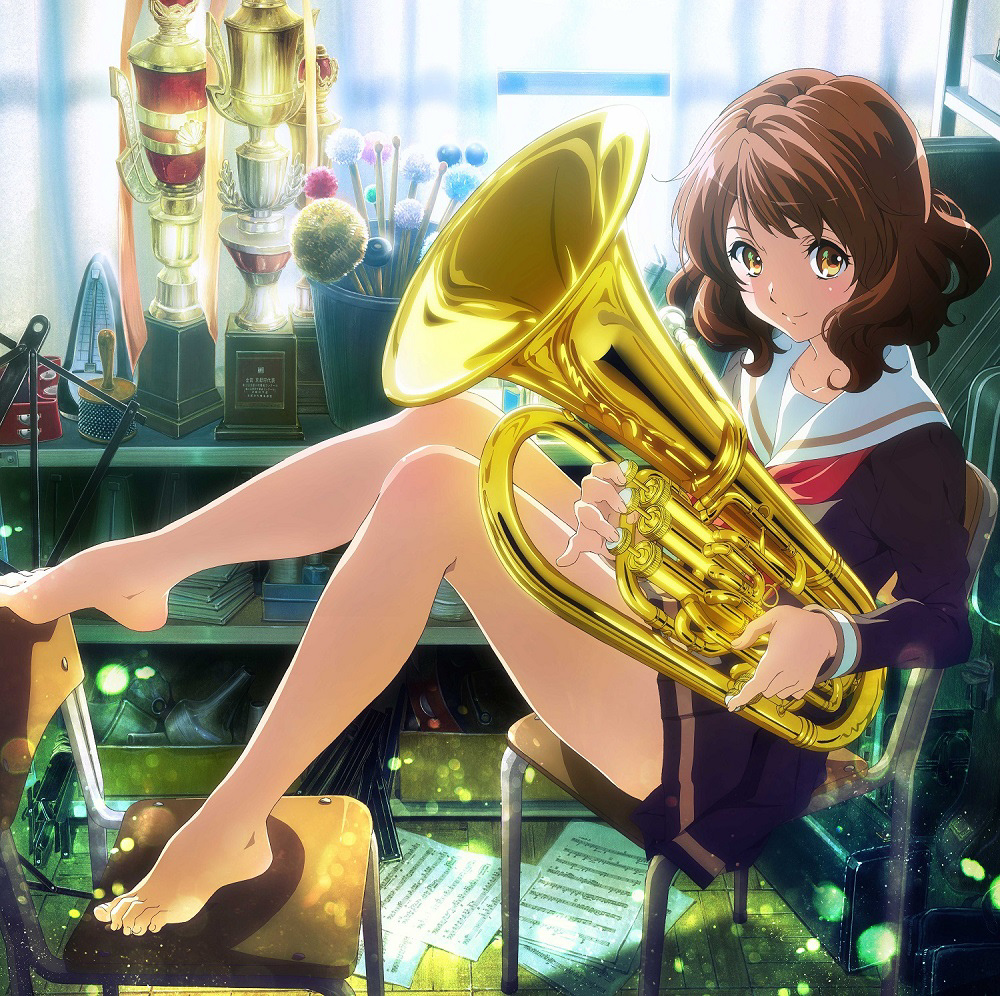 The anime's website has revealed the first cast members of the Sound! Euphonium anime. Alongside the earlier revealed character designs, the main cast includes:
Tomoyo Kurosawa (Miria Akagi in The [email protected]: Cinderella Girls) will voice leading character Kumiko Oumae, who plays the Euphonium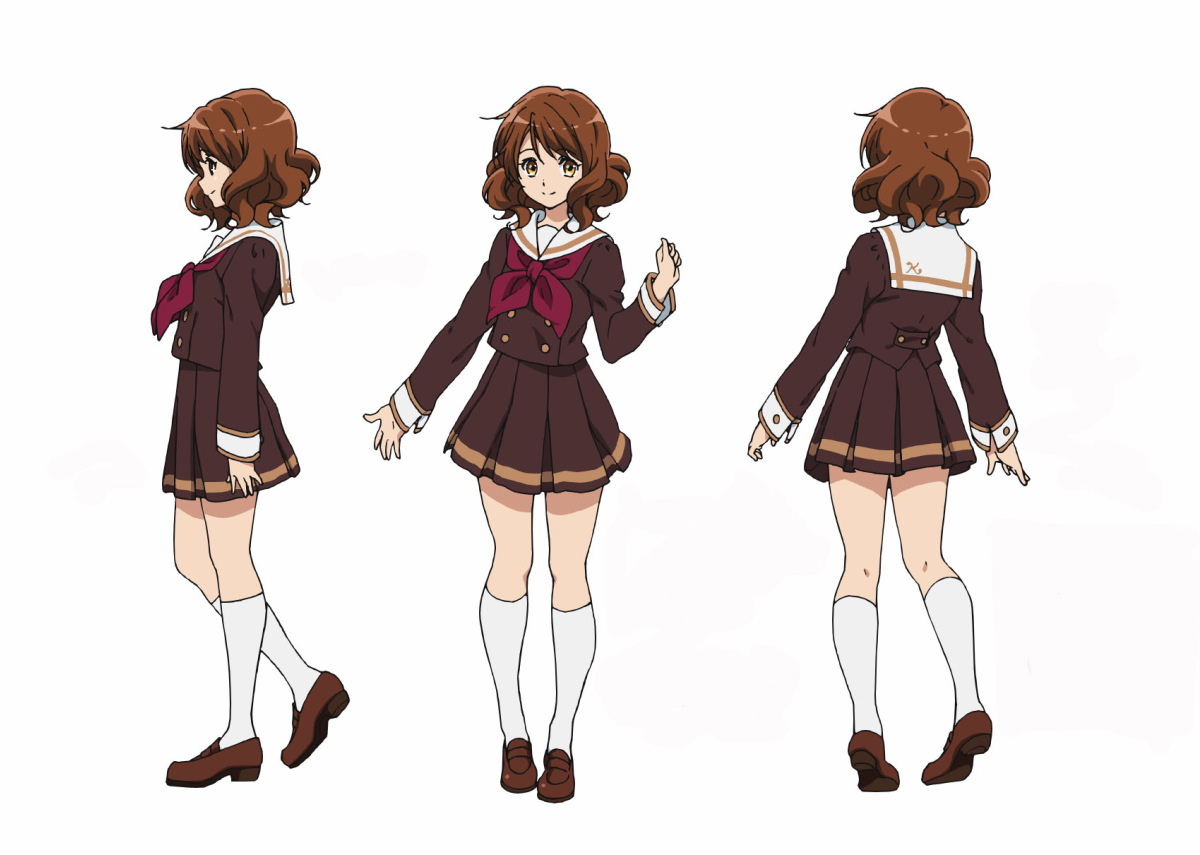 Ayaka Asai (Mio Naruse from Shinmai Maou no Testament) as Hazuki Katou, the Tuba player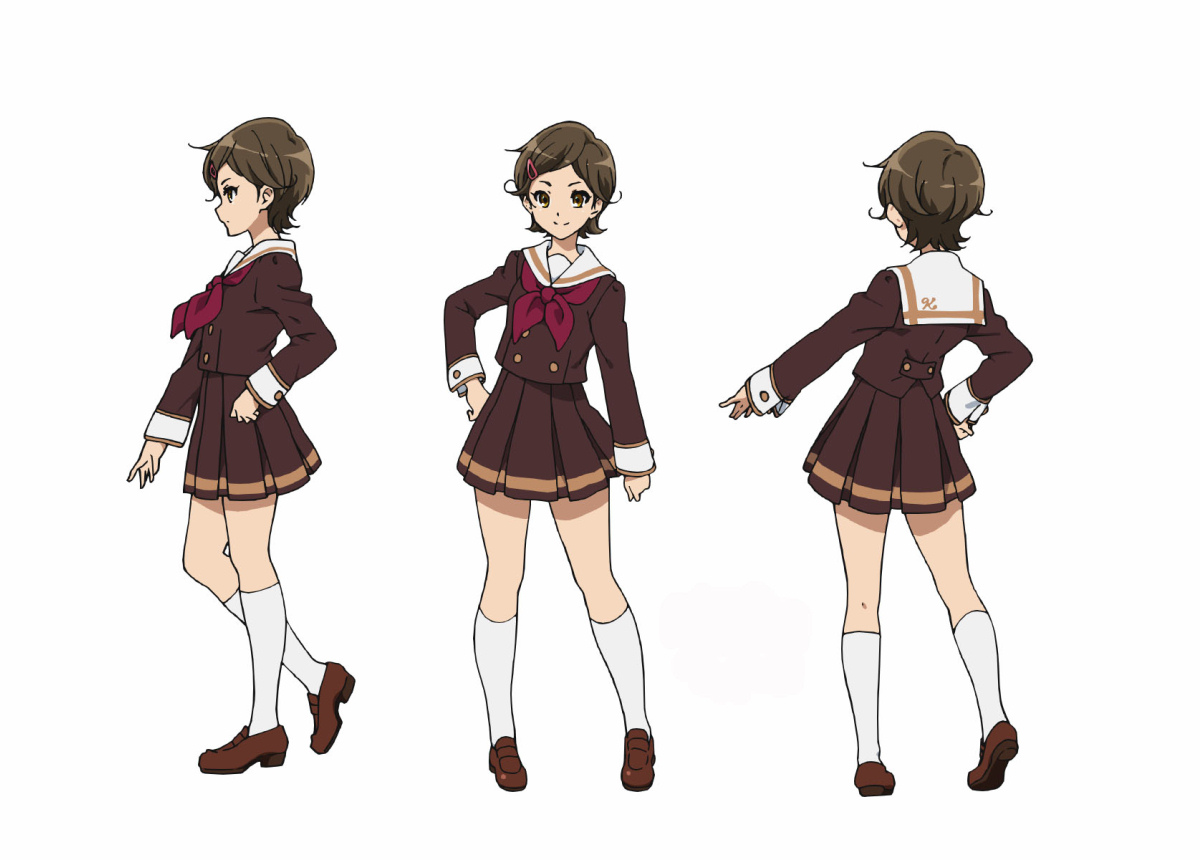 Chika Anzai (Chaika Travant in Hitsugi no Chaika) is voicing Reina Kousaka, the Trumpet player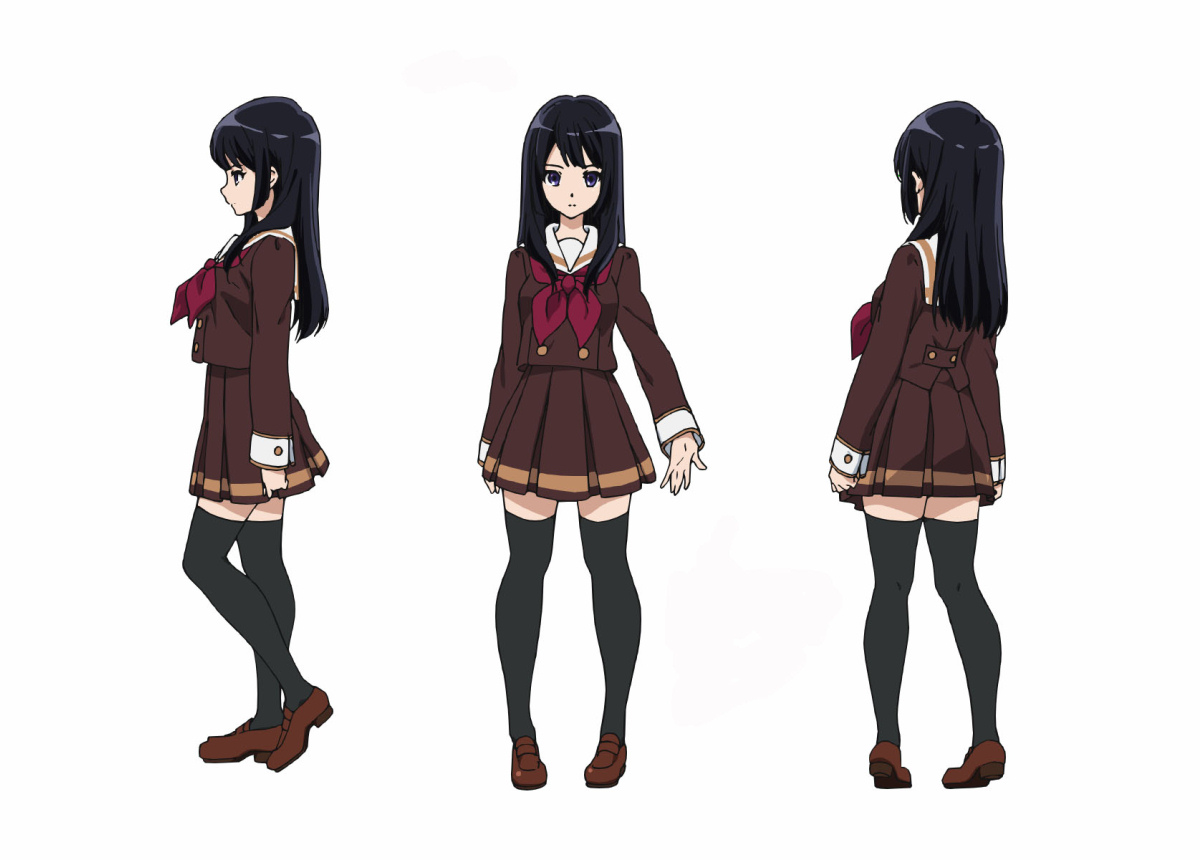 Moe Toyota (Sakura Inami in Kyoukai no Kanata) who will voice Sapphire Kawashima, who plays the Contrabass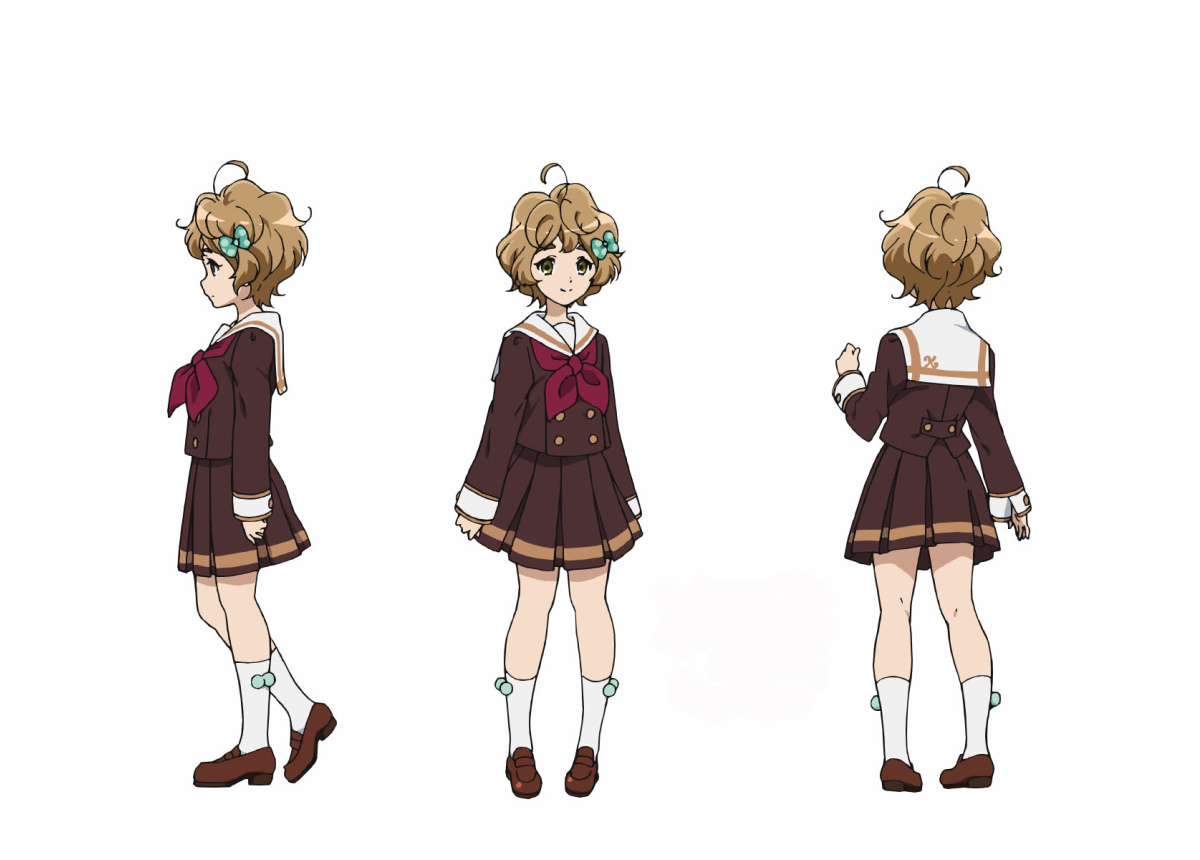 A new extended version of the anime's first promotional video, which was first released at Comiket 87, was also revealed.
Here is the previous PV:
The main production staff of the anime includes:
Original: Takeda Ayano
Director: Tatsuya Ishihara (Clannad)
Series Composition: Jukki Hanada (Chuunibyou demo Koi ga Shitai!)
Series Director: Naoko Yamada (K-On!)
Character Design: Shoko Ikeda (The Disappearance of Haruhi Suzumiya)
Art Director: Shinohara Mutsuo (Clannad)
Color Design: Takeda Akiyo (Chuunibyou demo Koi ga Shitai!)
Instrument Design: Takahashi Hiroyuki
Director of Photography: Takao Kazuya
Sound Director: Tsuruoka Yota (Bakemonogatari)
Music: Matsuda Akito (Chuunibyou demo Koi ga Shitai!)
Animation Production: Kyoto Animation (Amagi Brilliant Park, Kyoukai no Kanata, The Melancholy of Haruhi Suzumiya)
Sound! Euphonium Welcome to Kitauji High School's Musical Instrument Club is a Japanese novel by Ayano Takeda, published on December 5, 2013 by Takarajimasha. The story focuses on the Kitauji High School Music Club, which is steadily improving thanks to the newly appointed adviser's strict instruction. An anime adaptation has been announced.
Sound! Euphonium synopsis from Haruhichan:
This is the story of the Kitauji Music club and its members. With the introduction of a new club adviser, the story depicts the students' daily lives as they face challenges and obstacles.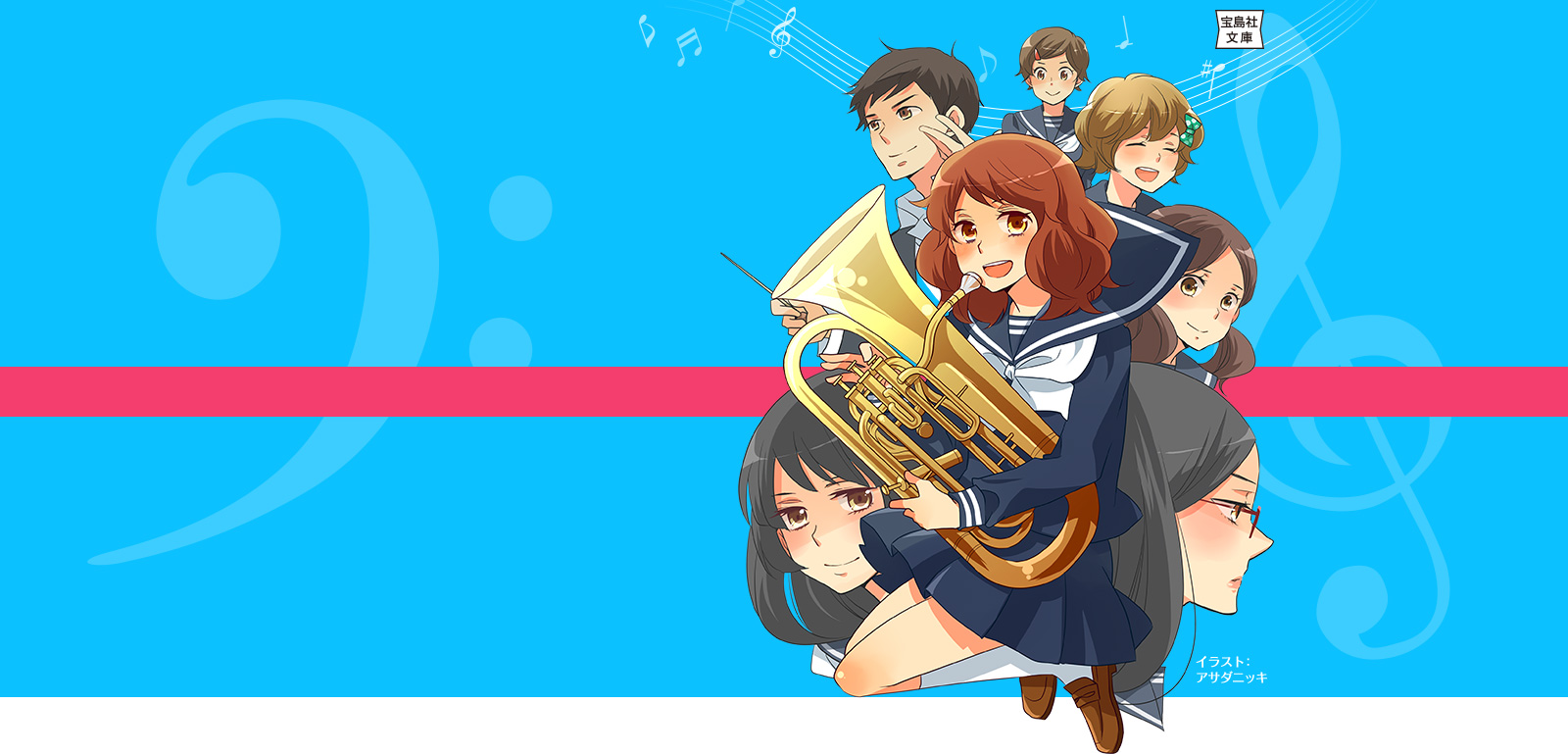 The Sound! Euphonium anime will be airing this April during the Spring 2015 anime season. More information about the series will be revealed in the upcoming weeks.
You can visit the anime's website here: http://anime-eupho.com/
And follow their Twitter: @anime_eupho