It was announced at Vertical Comics' Anime Expo panel yesterday that they have acquired the licenses to release Keiichi Arawi's (Helvetica Standard, Futari Soccer) Nichijou, Hiroshi Seko's (Owari no Seraph's scriptwriter and series composer) Shingeki no Kyojin: Lost Girls (spin-off novel) and Kanata Konami's (Chi's Sweet Home) Fukufuku Fu-nya~n: Koneko da Nyan. The publisher also announced that they will publish a non-fiction title, Sukiyabashi Jiro Jun o Nigiru (Sushi Chef Sukibayashi Jiro) by Jiro Ono on Spring 2016.
Nichijou is a comedy, slice-of-life manga by Keiichi Arawi that inspired a 26-episode anime by Kyoto Animation on April 3, 2011 to September 25, 2011. The manga began under Kadokawa Shoten's Monthly Shounen Ace magazine on October 26 2006 and is still ongoing. It currently has 9 Japanese compiled manga volumes. The latest volume was released on December 13, 2007. Vertical plans to release the first English-translated volume on Spring 2016 with a list price of $10.95 US.
Nichijou coming from Vertical! Spring 2016 #AnimeExpo pic.twitter.com/IHeEZ1pxq4

— Alan Zabaro (@azabaro) July 3, 2015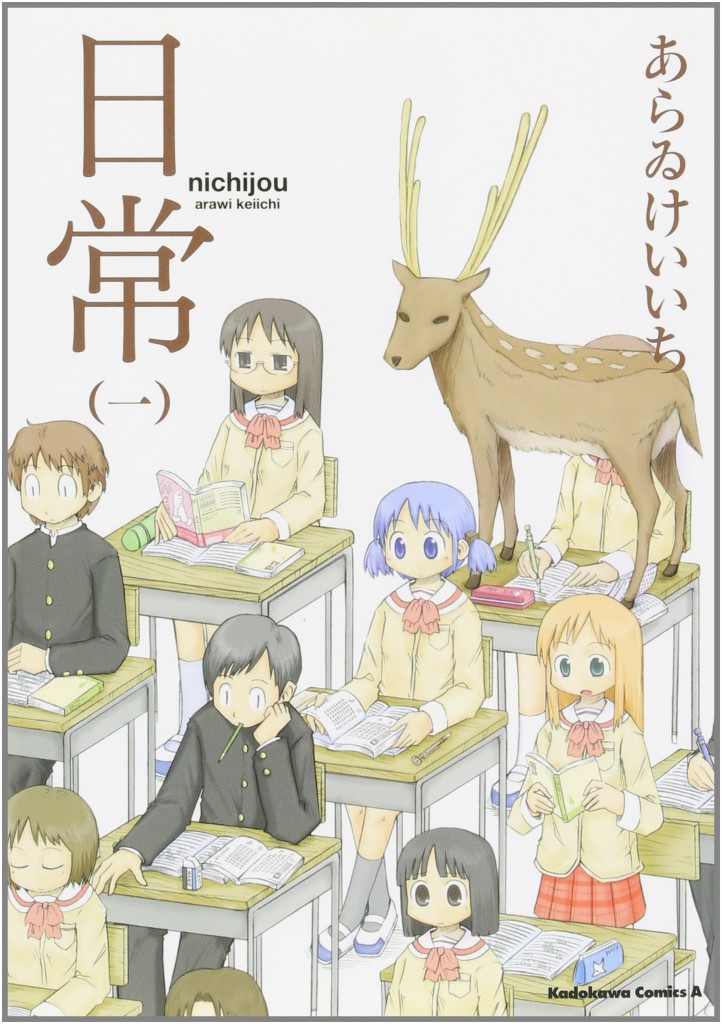 Synopsis of Nichijou manga from Haruhichan:
While the title suggests a story of simple, everyday school life, the contents are more the opposite. The setting is a strange school where you may see the principal wrestle a deer or a robot's arm hide a rollcake. However there are still normal stories, like making a card castle or taking a test you didn't study for. The art style is cute but mixes with extreme expressions and action sequences for surprising comedy bits.
The next release is Shingeki no Kyojin: Lost Girls, a spin-off novel by Hiroshi Seko from Hajime Isayama's Shingeki no Kyojin series. It was printed with only one volume on December 9, 2014 under Kodansha Comics Deluxe. The North American publisher announced that they will release the novel for $14.95 US on Summer 2016.
Attack on Titan Lost Gurls novel (not a light novel) #AnimeExpo pic.twitter.com/Hb9GaS2nPj

— Alan Zabaro (@azabaro) July 3, 2015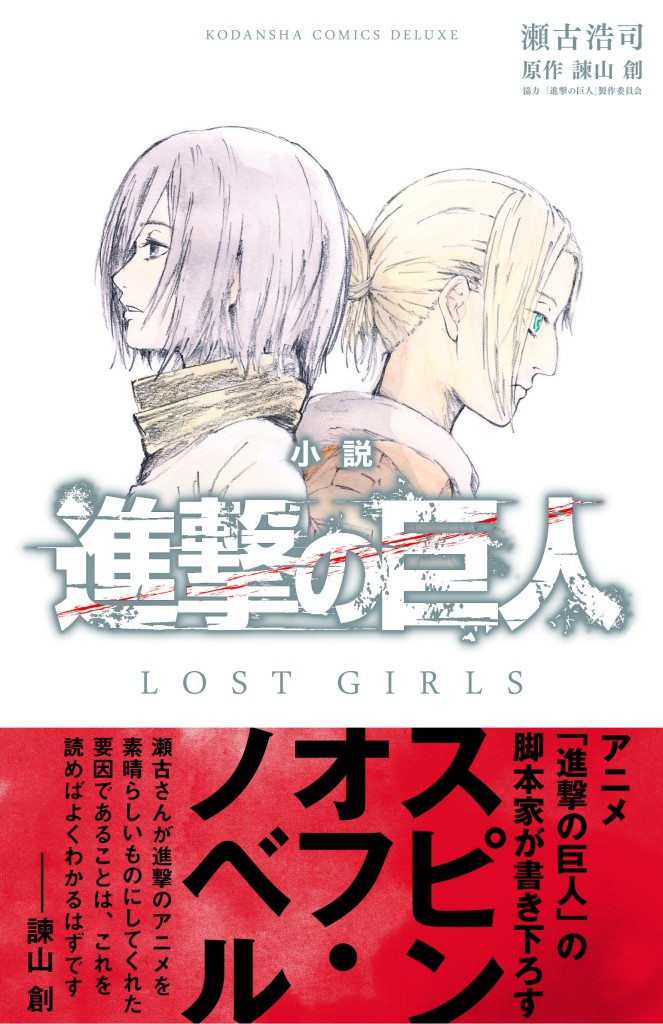 Synopsis of Shingeki no Kyojin: Lost Girls novel from MAL:
Spin-off novel consisting of 3 stories about Mikasa and Annie. 1. Lost in the Cruel World 2. Wall Sina, Goodbye 3. Lost Girls
Finally, Fukufuku Fu-nya~n: Koneko da Nyan by Kanata Konami. The slice-of-life, josei manga was published on May 1, 2013 to April 15, 2014 under the serialization of Kodansha's Be-Love magazine. It was a side-story from a 1989 manga, Fukufuku Fu-nya~n. It has two compiled volumes, the second volume was shipped in Japan on June 12, 2015. Vertical will release the first volume of the manga on Spring 2016 for $10.95 US.
Konami Kanata's other cat manga FukuFuku: Kitten Tales (based on a cat Kanata actually owned?) #AnimeExpo pic.twitter.com/d59Gpwm4zI

— Alan Zabaro (@azabaro) July 3, 2015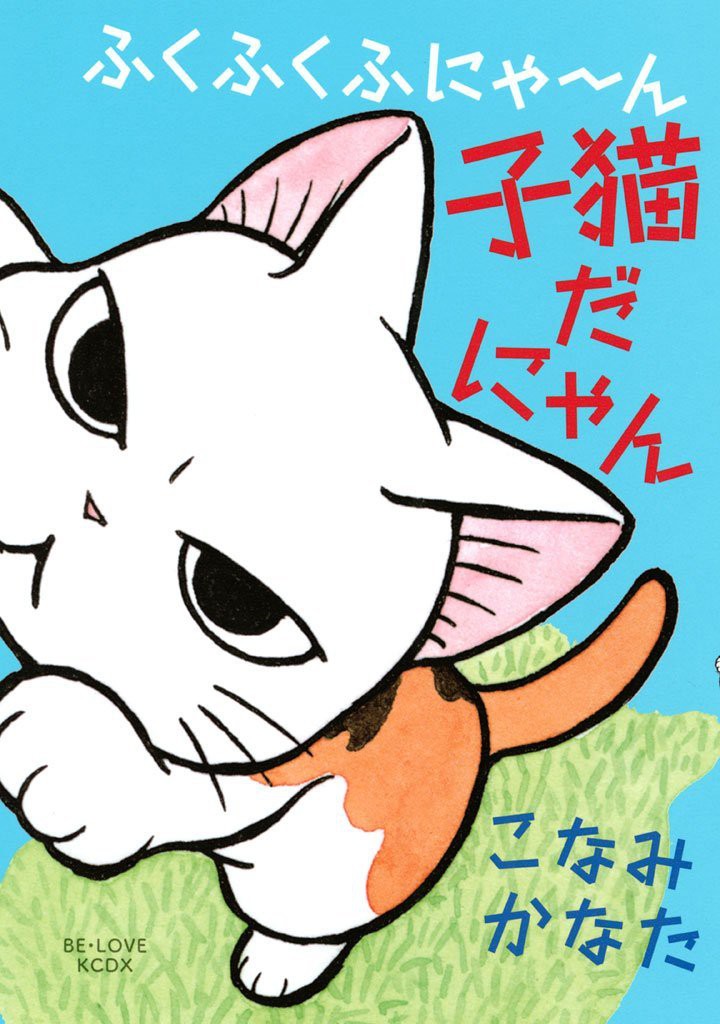 Synopsis of Fukufuku Fu-nya~n: Koneko da Nyan manga from MAL:
A collection of short glimpses into the peaceful daily life of an old woman and her cat Fukufuku as a kitten.