Shaft have just announced that there will be a collaboration anime between their Nisekoi and Monogatari adaptations into a new project titled Nisekoimonogatari. The official site of the new anime has also opened with two new visuals and a promotional video.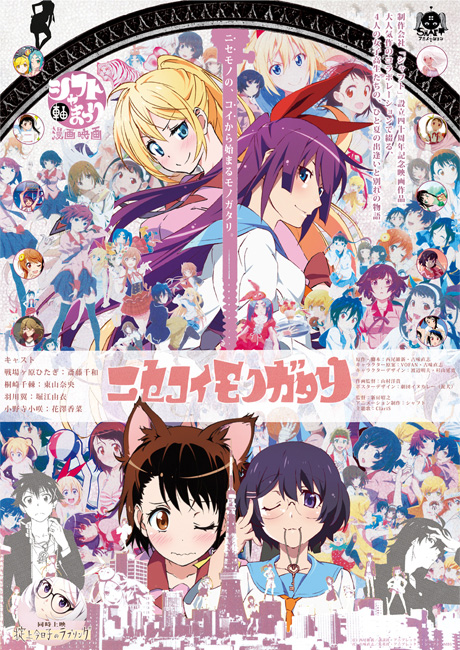 The site also has another visual of the anime: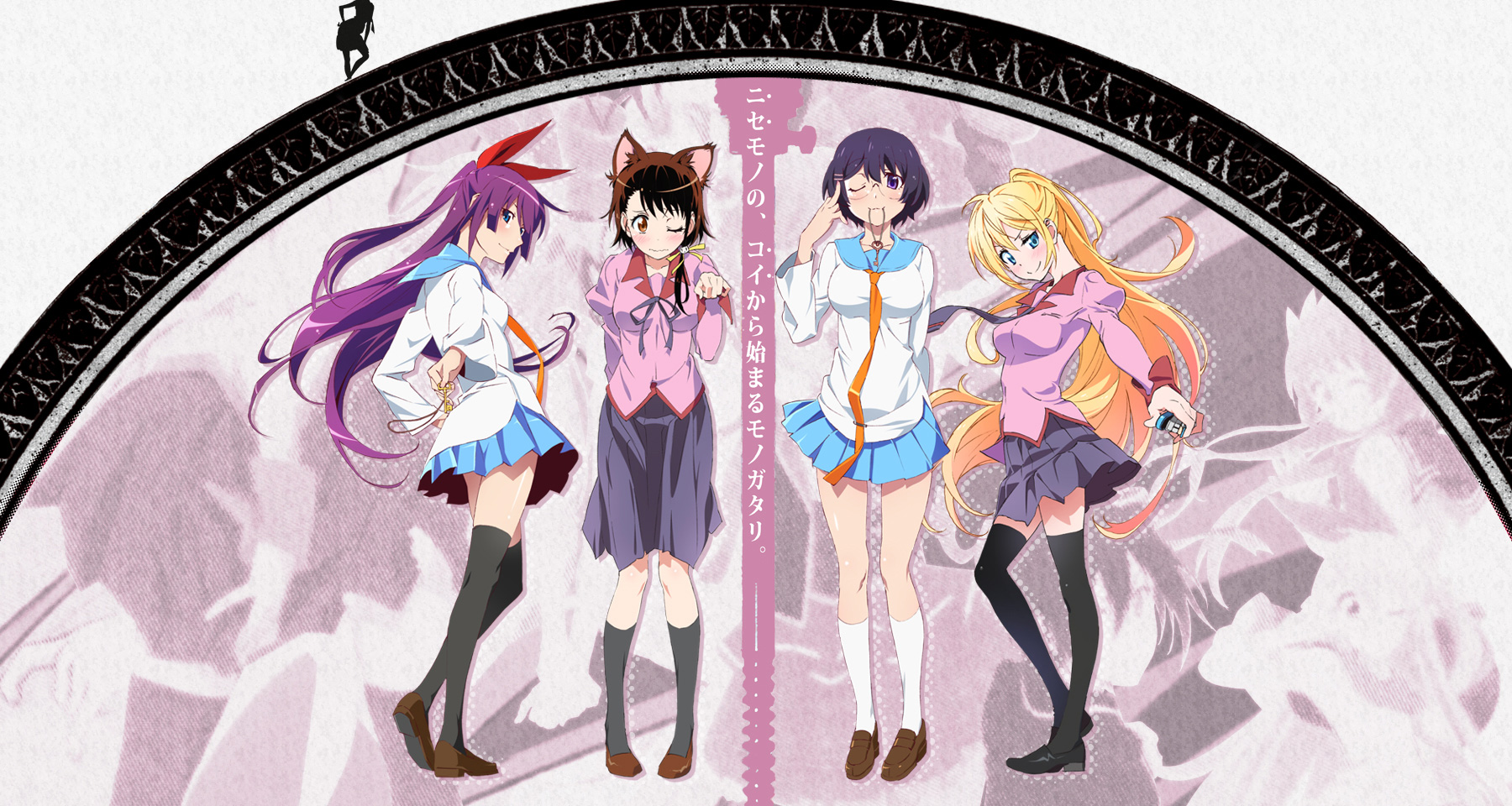 And here is the first PV for Nisekoimonogatari:
The new anime itself will star Hitagi Senjougahara and Tsubasa Hanekawa from Monogatari with Chitoge Kirisaki and Kosaki Onodera from Nisekoi. Some additional screenshots were also revealed:
Screenshots from the PV for Nisekoimonogatari:
Not much is currently known about the new crossover anime, more information will not be revealed soon.
You can visit the Nisekoimonogatari website here: http://www.nisekoi.jp/
Source  – Nisekoimonogatari Website