Yuru Yuri's artist Namori is getting ready for the September issue release of Ichijinsha's Comic Yuri Hime, out on shelves on July 18th. She has been killing some time by playing a bit of Splatoon, and sharing new sketches on her Twitter. Her most recent sketch features Yui Funami and Kyouko Toshinou struggling to get up on time: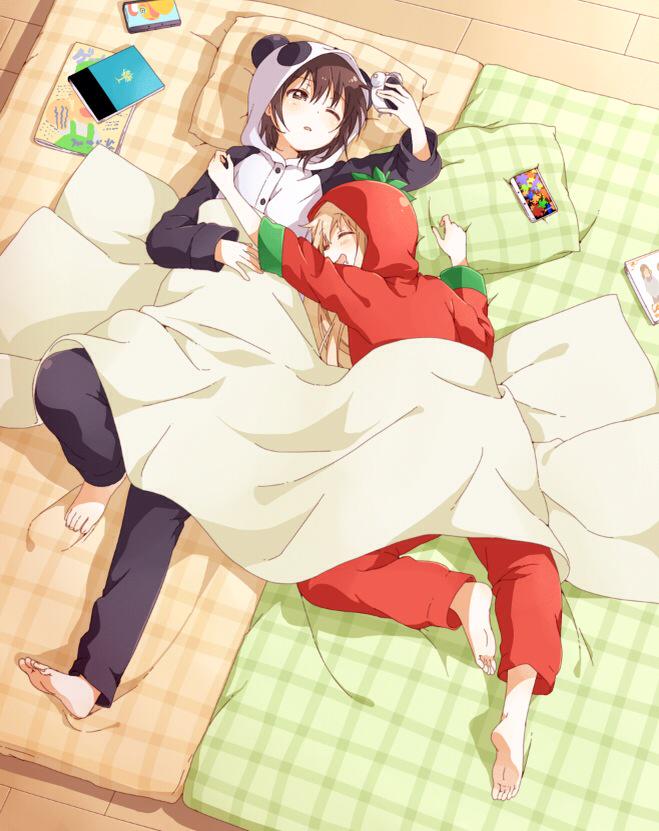 Namori also shared another cute piece on her Twitter: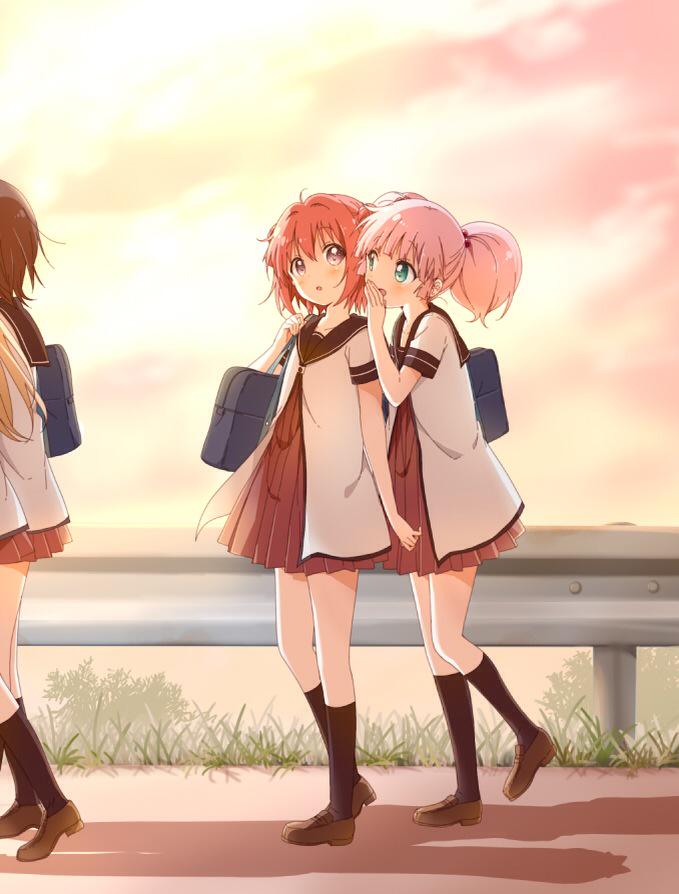 Ahead of the Comic Yuri Hime release:
コミック百合姫9月号発売日まであと10日ですよ!ゆるゆり情報があれこれ載ってるかも!よろしくお願いしますo(`ω´ )o pic.twitter.com/xtHnPChMLF

— なもり@アトレコラボ3/15〜🌸 (@_namori_) July 8, 2015
In addition to this, the third season of the anime will be airing this October. Additionally, it has revealed that the third season will be titled YuruYuri San☆Hai!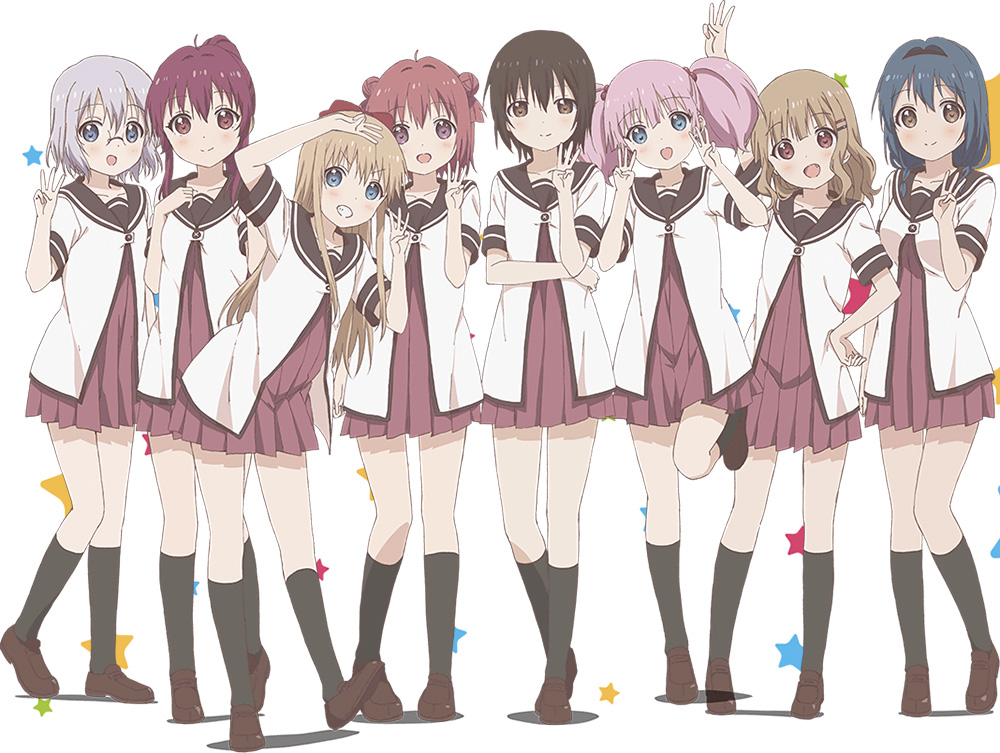 The event has also revealed that there will be a TV broadcast of the recently revealed OVA, YuruYuri: Nachuyachumi!, on TV Tokyo on July 25th. Then a special two episode edition of the anime called YuruYuri: Nachuyachumi!+, will broadcast in both August and September. It will be a brand new special that will continue on from the previous OVA with new Opening and Ending sequences.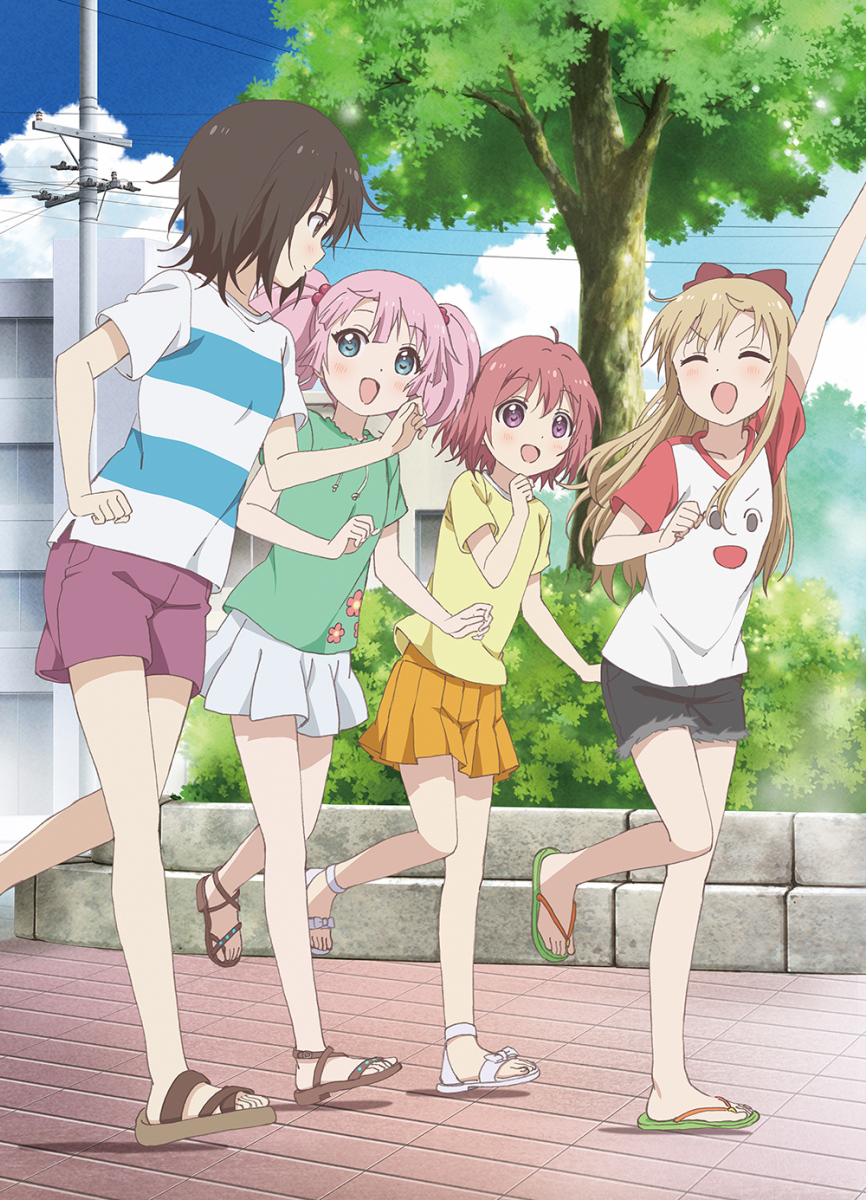 The main cast has also been revealed, where the voice actresses from the previous anime season will return to reprise their roles:
Shiori Mikami (Krista Lenz in Attack on Titan) will return as Akari Akaza
Yuka Ootsubo (Kanako Mimura from The

[email protected]

Cinderella Girls) voices Kyouko Toshinou
Rumi Okubo (Tsumiki Miniwa in Acchi Kocchi) as Chinatsu Yoshikawa
Suzuko Mimori (Sherlock Shellingford from Tantei Opera Milky Holmes) returns as Himawari Furutani
Aki Toyosaki (Yui Hirasawa from K-ON!) voicing as Chitose Ikeda
Emiri Katou (Kyuubey from Mahou Shoujo Madoka★Magica) will voice Sakurako Oomuro
Saki Fujita (Ao Nanami from Yozakura Quartet) as Ayano Sugiura
The staff from the recent OVA, YuruYuri: Nachuyachumi!, will be producing the anime replacing the staff from the previous TV anime seasons. The new staff includes:
Promotional video of the third season:
The third season was announced to be green-lit on the stage monitor during the "Yuru Yuri Nachuyachumi! P's Live Chokuzen! Goraku-bu Live Playback" event, which was streamed on Niconico.
Third season visual: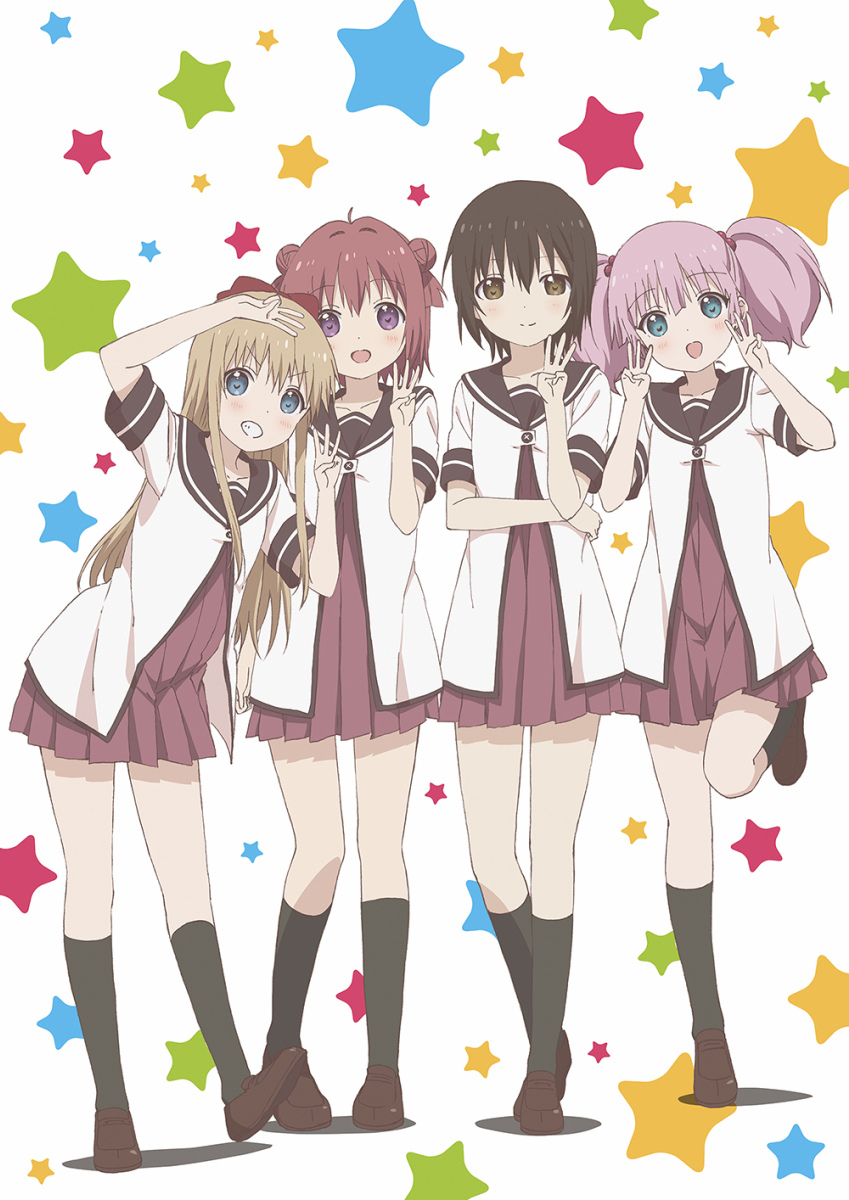 Yuru Yuri is a Japanese manga series written and illustrated by Namori. The series began serialization in Ichijinsha's Comic Yuri Hime S magazine from June 12, 2008, before being moved over to Comic Yuri Hime in September 2010. An anime adaptation by Dogakobo aired in Japan between July and September 2011; a second season aired between July and September 2012. A third season is currently in production
Yuru Yuri synopsis from Haruhichan:
Right after starting middle school, Akari Akaza joins the Amusement Club which is composed solely by her two childhood friends, Kyouko Toshinou and Yui Funami. Chinatsu Yoshikawa, Akaza's classmate, becomes a member after finding out about the dissolution of the Tea Club.

The Amusement Club, situated at the tea room facility since the Tea Club disbanded, has no clear purpose, being free for the girls to do whatever they want.
The third season of the YuruYuri anime, YuruYuri San☆Hai!, will be airing this October during the Fall/Autumn 2015 anime season. Additional information about the the anime will be revealed soon.
Visit official website of the Yuru Yuri anime: http://yuruyuri.com/
And follow their Twitter: @anime_yuruyuri
Source: Namori's Twitter