Known for not being about much, Non Non Biyori is back this season with a second season titled Non Non Biyori Repeat. As expected, we have an absolutely adorable OP, featuring the cute cast of characters once again. The track "Kodama Kotodama" by nano.RIPE is a light hearted, up beat tune that works well with the equally light hearted animation sequence of the squad on their daily little adventures. Watch the video below!
http://www.dailymotion.com/video/x2wxa8w
The voice cast themselves work on the ED: "Okaeri" by Renge Miyauchi (Kotori Koiwai), Hotaru Ichijou (Rie Murakawa), Natsumi Koshigaya (Ayane Sakura), Komari Koshigaya (Kana Asumi). Animated beautifully and featuring the talented seiyuus at work, this tune is slightly more mellow but just as cute and catchy. Definitely recommend watching it!
http://www.dailymotion.com/video/x2wxc98
Non Non Biyori Repeat premiered on July 6. Here's the most recent visual:
The main cast from the first season includes: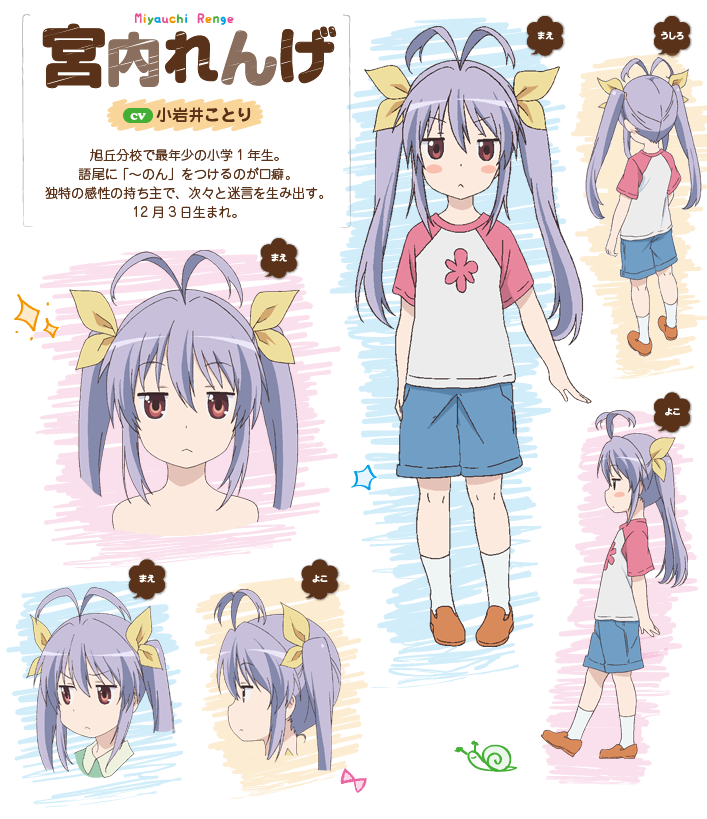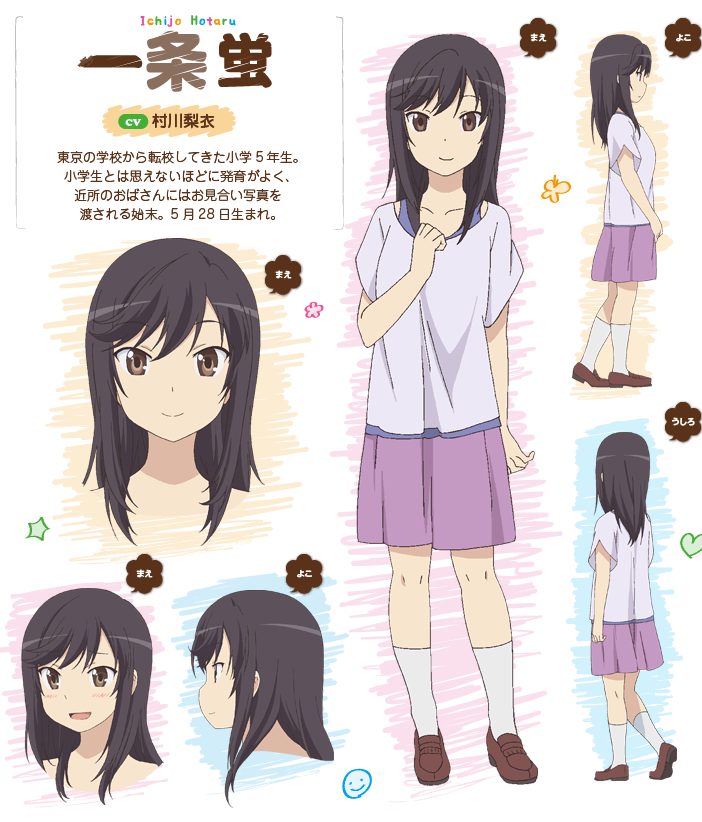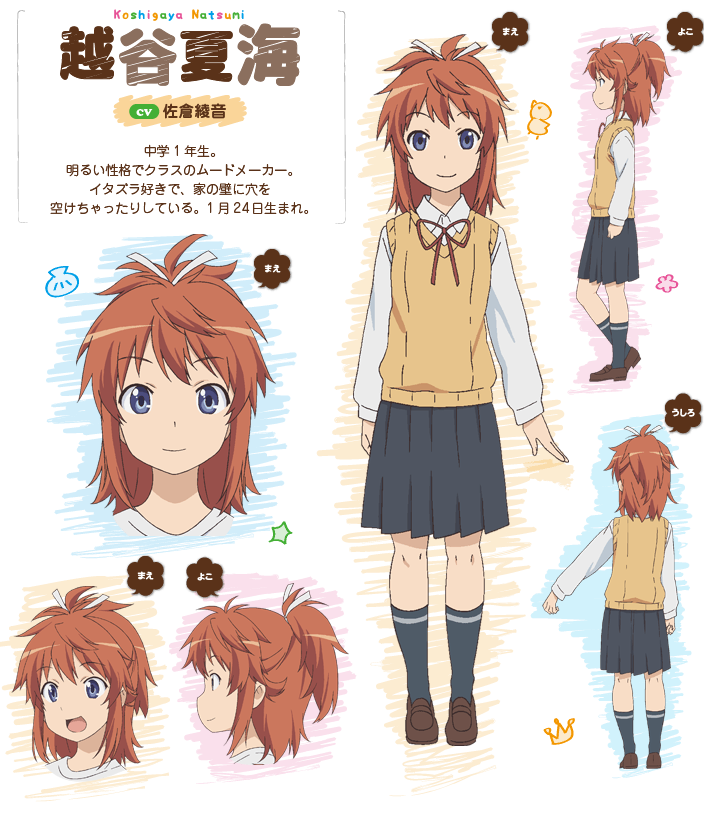 The production cast includes:
Non Non Biyori is a comedy slice of life manga written and illustrated by Atto. The manga began in 2009 and was published in Media Factory's Monthly Comic Alive magazine. To date, there a total of 7 volumes that have been produced, with the 8th volume scheduled to release on March 23rd next year. An anime adaptation of the series was made during the Fall 2013 anime season. The adaptation was produced by Silver Link (Strike the Blood, Kokoro Connect) with Shinya Kawatsura (Kokoro Connect) directing. To date the manga has sold over 1 million copies in Japan. A key visual has been released for Non Non Biyori Repeat, along with a homepage background update on the official website.
Official website background:
Non Non Biyori Repeat Key Visual: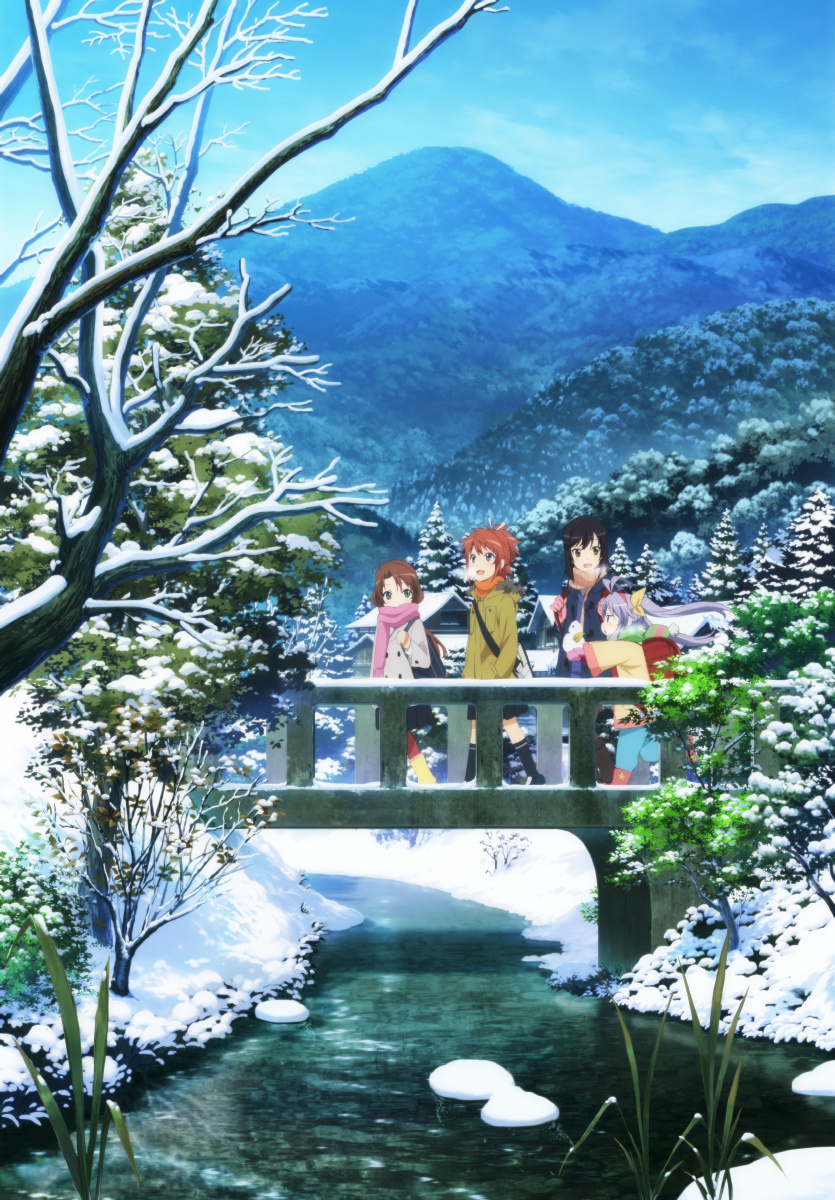 Non Non Biyori Repeat synopsis from Haruhichan:
The second season of Non Non Biyori