The official website for the TV anime adaptation of Atto's Non Non Biyori manga series has revealed a new Halloween illustration of Hotaru Ichijo illustrated by series character designer Mai Otsuka. The new illustration features Hotaru wearing a pumpkin hat and balancing a jack-o-lantern on her lap while displaying a charmful smile.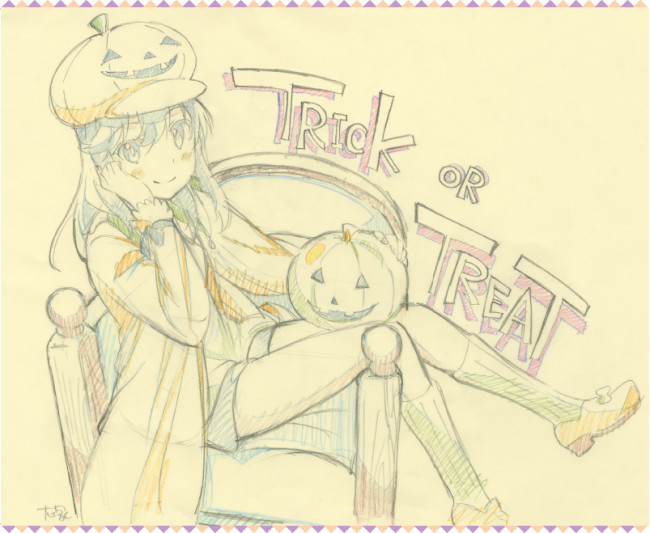 In addition to this, a beach themed visual of the series has been featured as a poster in the October 2015 issue of Megami. You can purchase this issue of Megami magazine here and you can view the other posters that come in this issue here.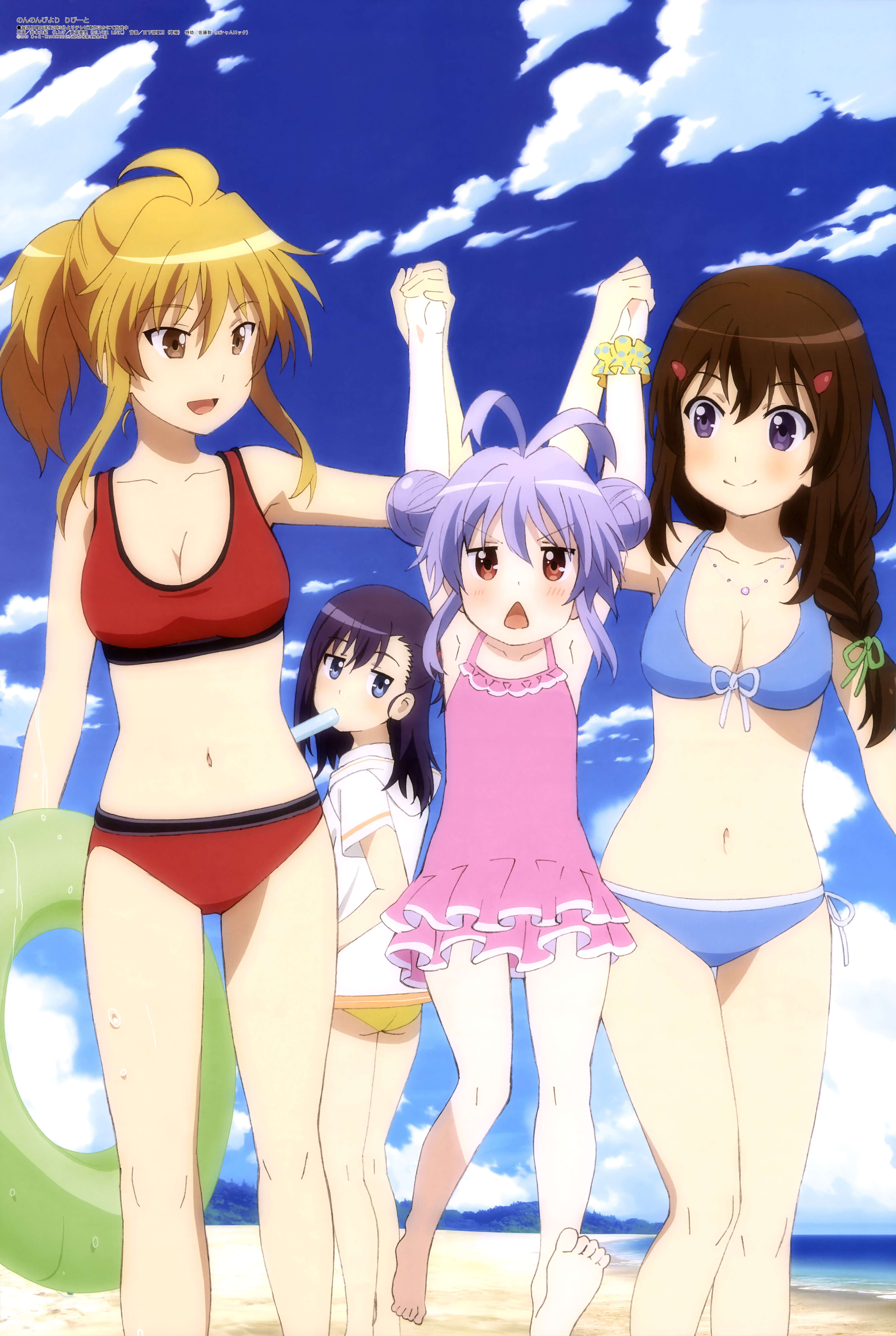 The series was also featured as poster in the September issue of NyanType. You can view the other posters that came in this issue here.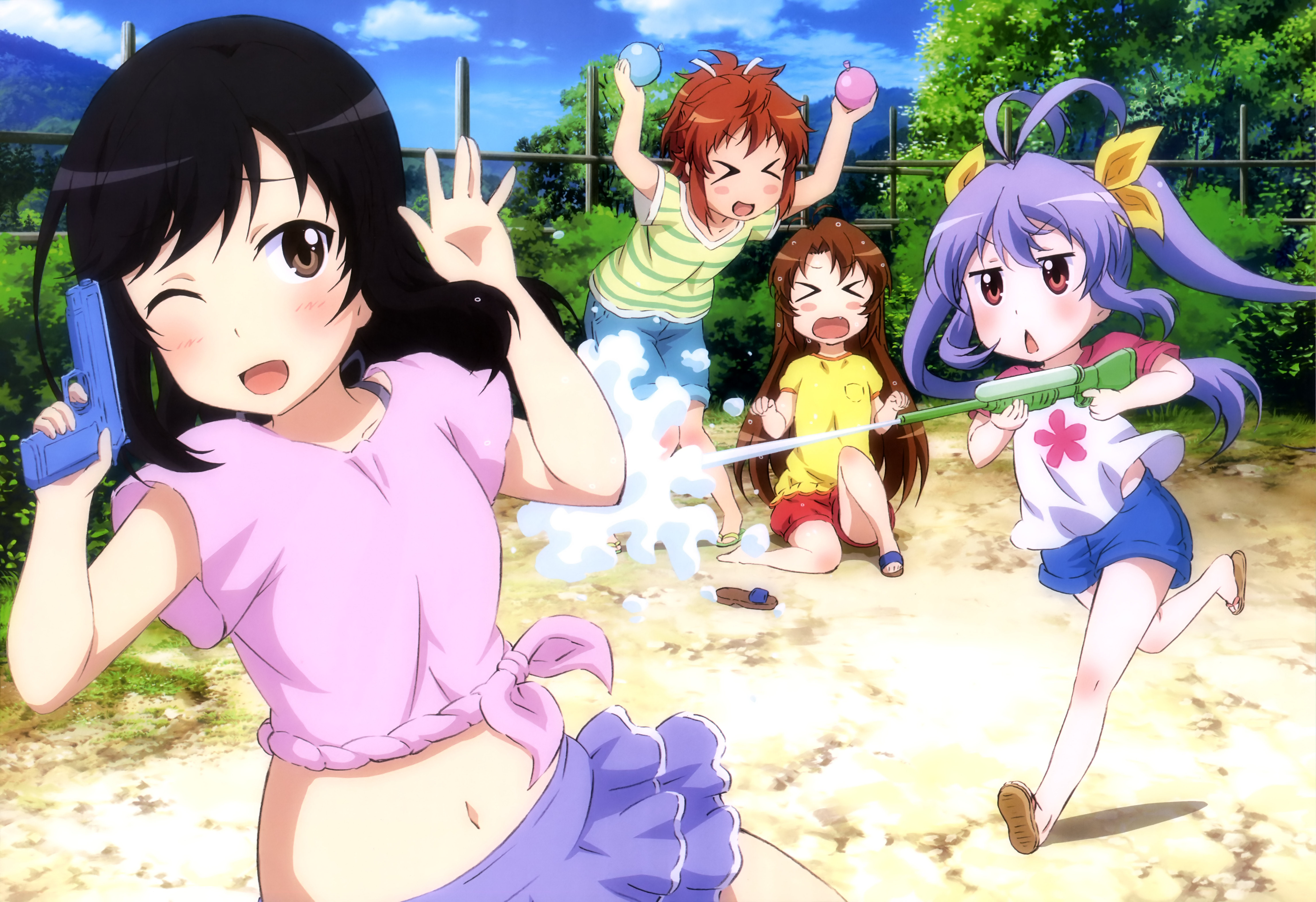 The August issue of Megami also featured a summer themed poster: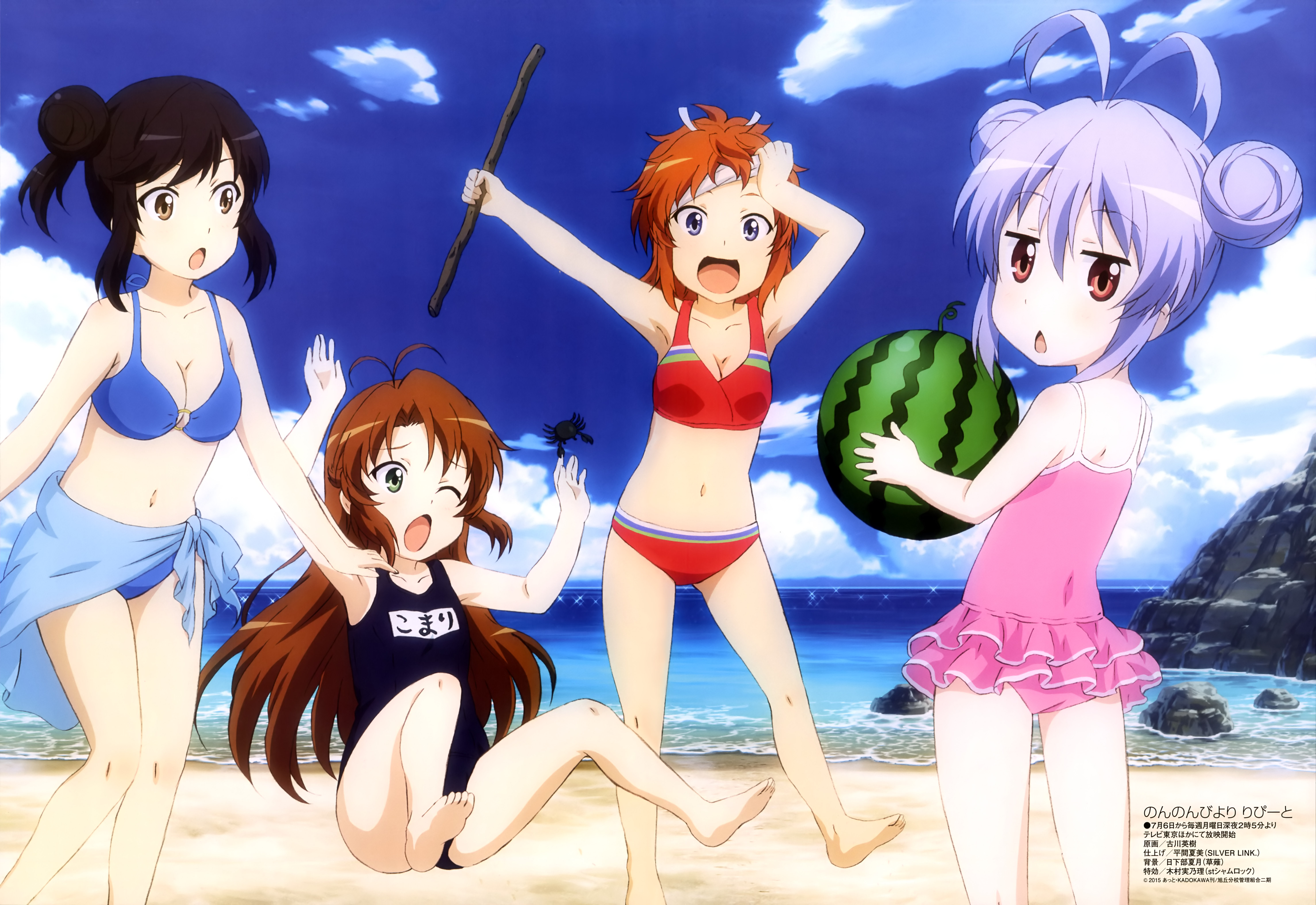 The second season of Non Non Biyori, titled Non Non Biyori Repeat, premiered on July 6. Here's the most recent visual:
The main cast from the first season includes: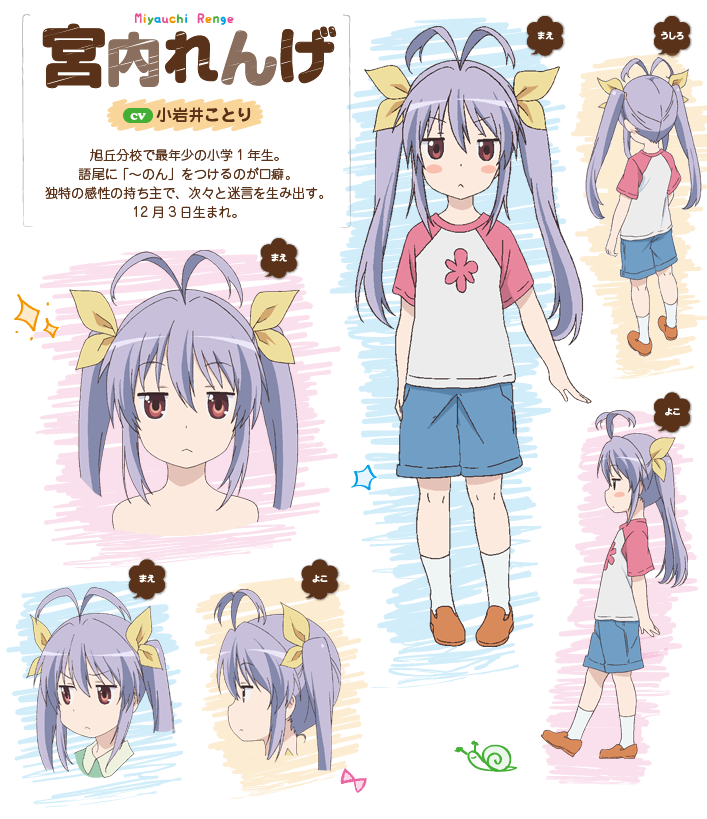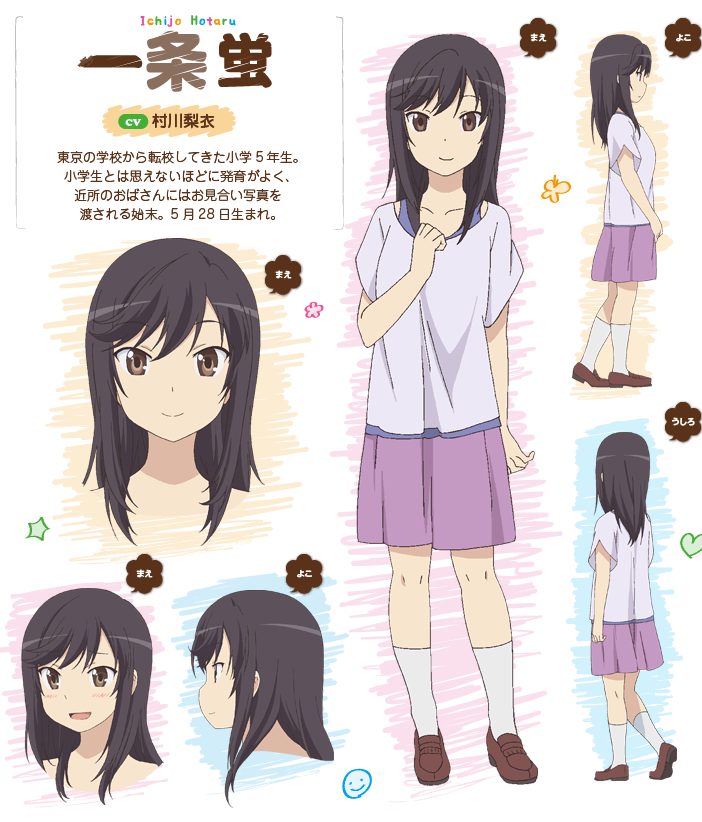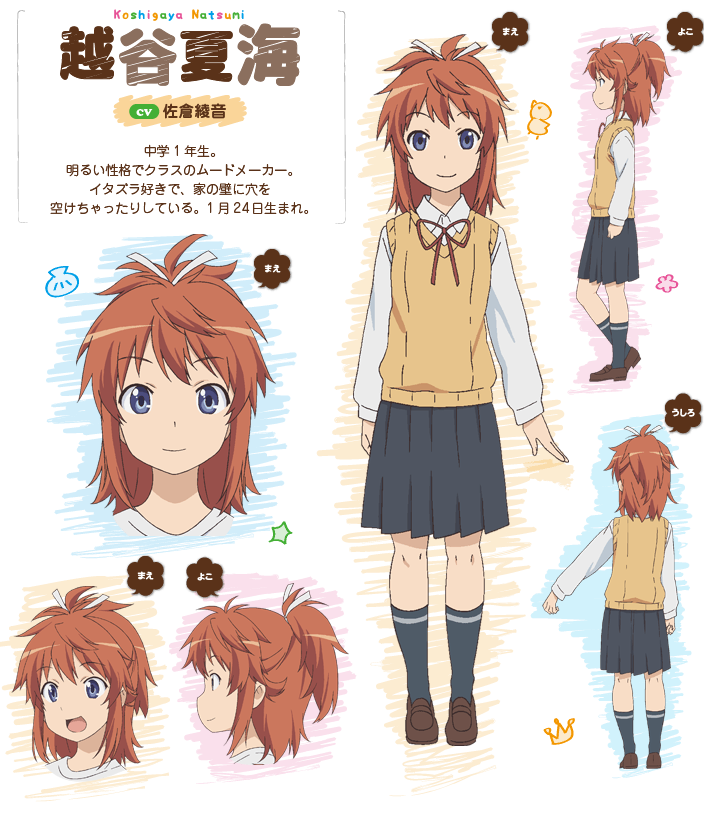 The production cast includes:
Non Non Biyori is a comedy slice of life manga written and illustrated by Atto. The manga began in 2009 and was published in Media Factory's Monthly Comic Alive magazine. To date, there a total of 7 volumes that have been produced, with the 8th volume scheduled to release on March 23rd next year. An anime adaptation of the series was made during the Fall 2013 anime season. The adaptation was produced by Silver Link (Strike the Blood, Kokoro Connect) with Shinya Kawatsura (Kokoro Connect) directing. To date the manga has sold over 1 million copies in Japan. A key visual has been released for Non Non Biyori Repeat, along with a homepage background update on the official website.
Official website background:
Non Non Biyori Repeat Key Visual: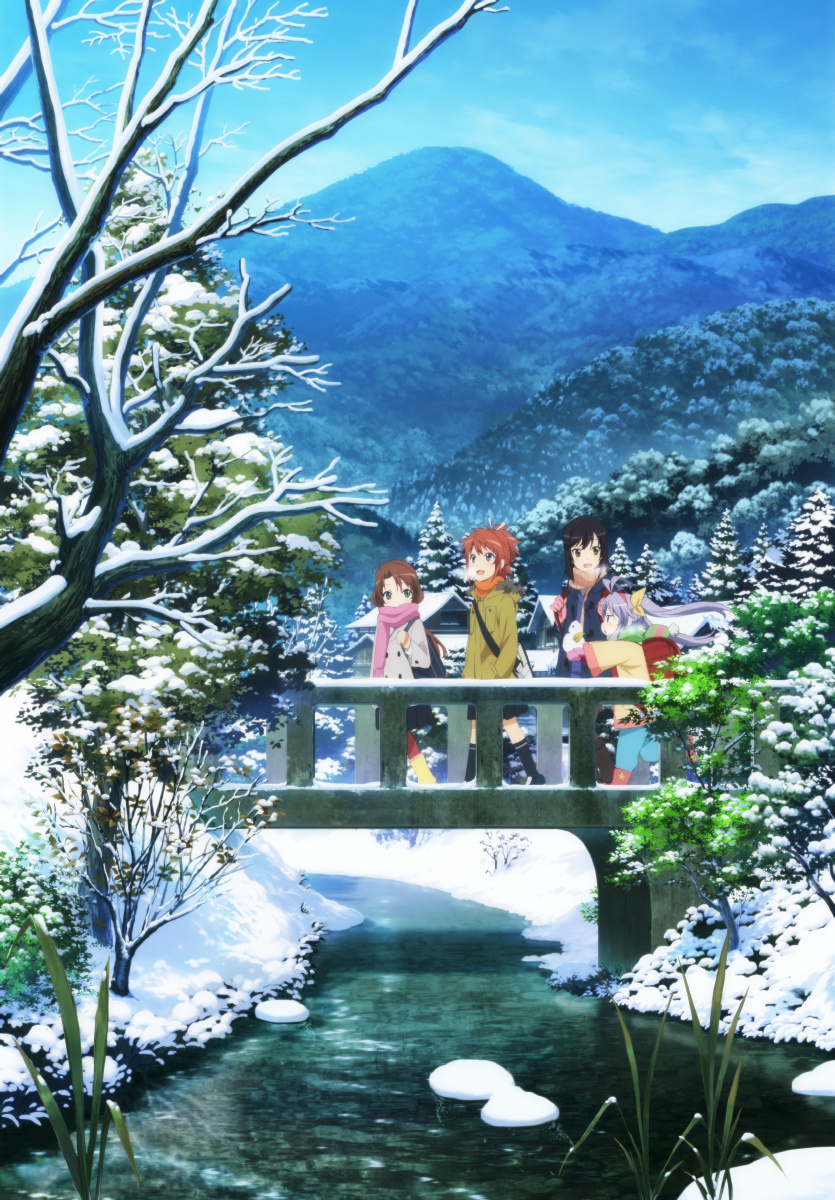 Non Non Biyori Repeat synopsis from Haruhichan:
The second season of Non Non Biyori