The official website of the anime adaptation of Yumi Nakata's Okusama ga Seito Kaichou! (My Wife Is the Student Council President!) manga has revealed that it will be airing this October. Season 2 will be titled Okusama ga Seito Kaichou!+!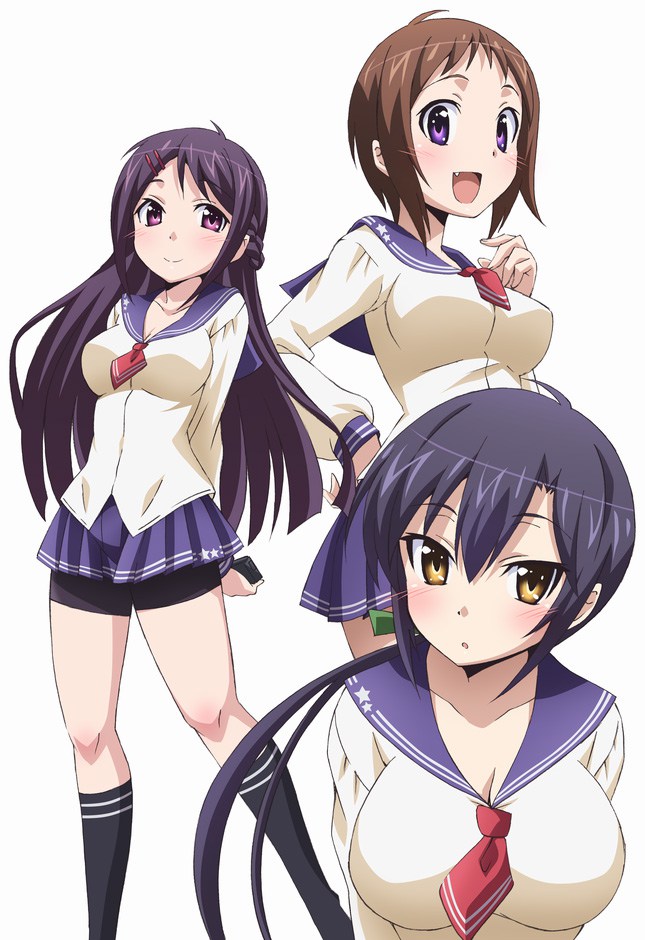 The first season of the anime will be streamed on Niconico and will also be rebroadcasted on AT-X this Summer.
The main cast of the first season includes:
Ayana Taketatsu (Kirino Kousaka from Oreimo) voices Ui Wakana
Kazuyuki Okitsu (Jonathan Joestar in JoJo's Bizarre Adventure) voicing the role of Hayato Izumi
Aoi Fujimoto (Yukiji Ushiwaka in Inugami-san to Nekoyama-san) as Ayane Niikura
Yoshie Sugiyama (First Major Role) plays the role of Karen Fujisaki
The anime's production staff consists of:
Director, Chief Animation Director and Anime Character Designer: Hiroyuki Furukawa (Sin Strange Plus)
Series Composer: Itsuki Imazaki (Fushigi na Somera-chan, Recorder and Randsell Mi)
Music Composer: Fuuga Hatori (Ai Mai Mii, Ushinawareta Mirai wo Motomete)
Animation Studio: Dream Creation (Danna ga Nani o Itteiru ka Wakaranai Ken, Strange+)
Here is the announcement video for the second season:
Oku-Sama ga Seito Kaichou!  (My Wife Is the Student Council President!) is a Japanese manga series by Yumi Nakata. It began serialization in Ichijinsha's shounen manga magazine Comic Rex from 2011 and has been collected in seven tankobon volumes. The story was initially presented in 2007 as Oku-Sama ga Seito Kaichou, which was published in a single tankobon volume by Jitsugyo no Nihon Sha, Ltd. in 2007. An anime television series adaptation by Seven premiered in July 2015.
Here is a synopsis of the series from MAL:
The story begins with Izumi Hayato running to be student body president. But when a beautiful girl swings in promising the liberalization of love while flinging condoms into the audience, he ends up losing to her and becoming the vice president. At the student council meeting, the newly-elected president invites herself over to Izumi's house, where she promptly announces she is to become Izumi's wife thanks to an agreement—facilitated by alcohol—made between their parents when they were only 3.
The second season of the Okusama ga Seito Kaichou! anime is currently in production. Further information about the series will be revealed in the upcoming months.
You can visit the anime's website here: http://www.dreamcreation.co.jp/okusama/
And follow their Twitter: @anime_okusama