The first Blu-ray volume of the anime adaptation of anime adaptation of NisiOisin's Owarimonogatari has been released and the first set of images comparing the original TV broadcast and the new Blu-ray version are already out. Of course the studio behind the anime, Shaft's (Nisekoi, Mahou Shoujo Madoka Magica), is well-known for its high quality production, but what changes have been made?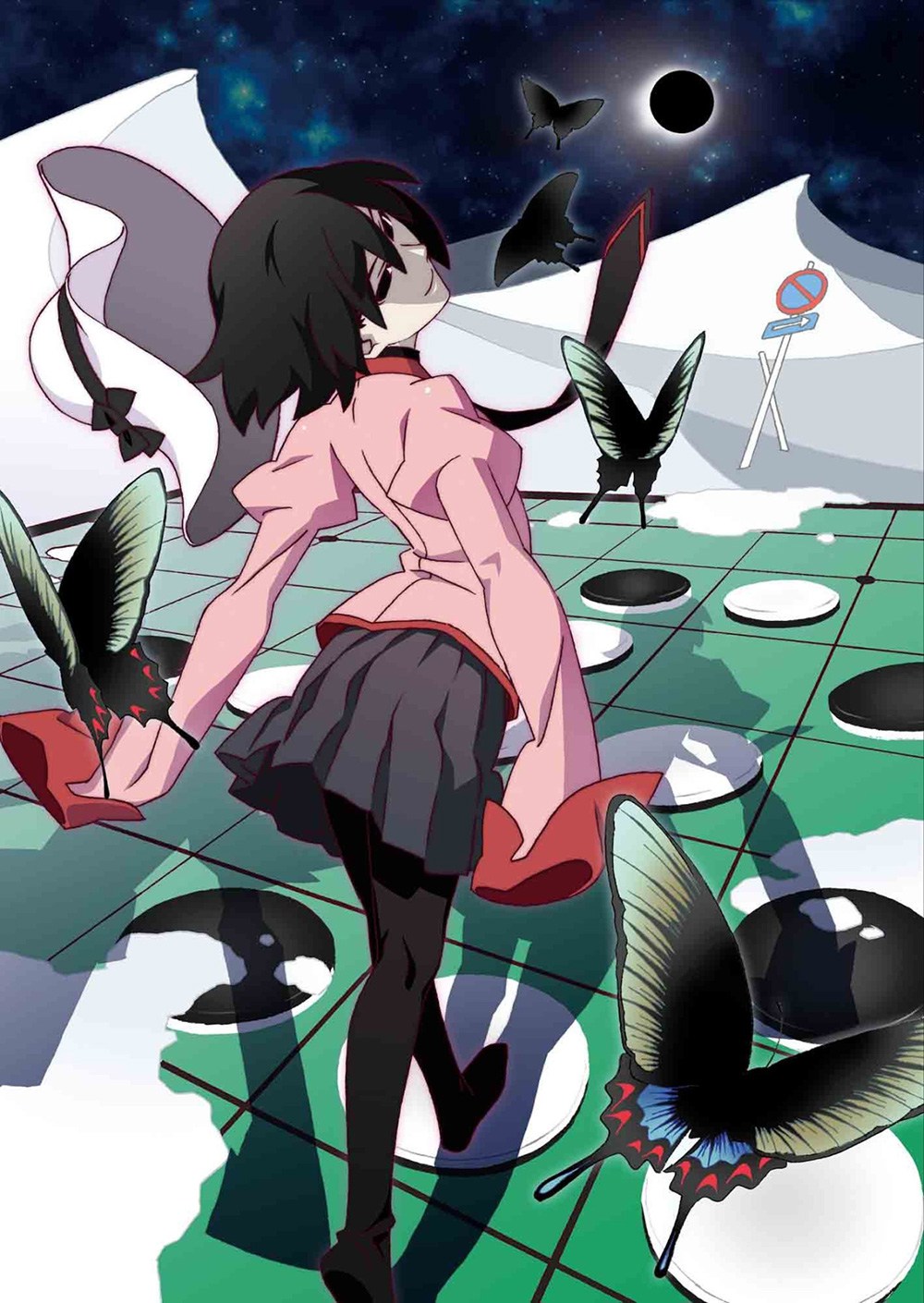 A comparison of the anime's first volume, containing episodes 1-3, has been compiled. Many of the changes between the two versions are very minor, for small touch ups and some visual inconsistencies. Regardless, it is nice to see what the animators catch when reproducing the anime for the physical release to see their full intent.
Note: There are Spoilers for episodes 1-3 of Owarimonogatari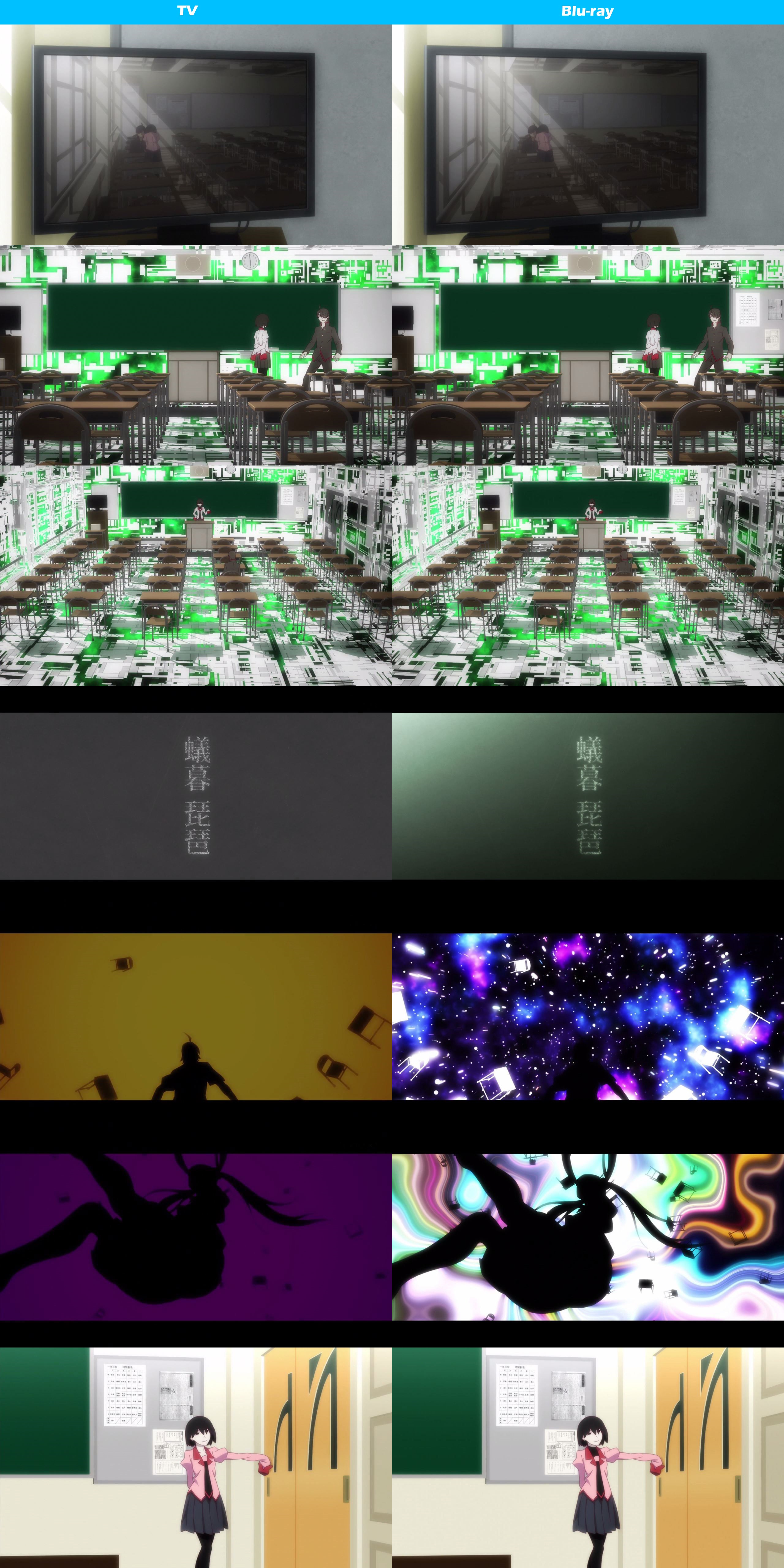 The 5th and final volume of the anime's Blu-ray and DVD was released on April 27th, with episodes 10-12. Retailing for ¥8,000 (~ US$72.60) for the Blu-ray and ¥7,000 (~ US$63.55) for the DVD, the volume includes:
A special digipak designed by anime character designer Akio Watanabe
The final portion of the Music Collection
Special character commentary written by Nisio Isin with audio from the cast
A clear case
Booklet
Pinup poster
Bonus video footage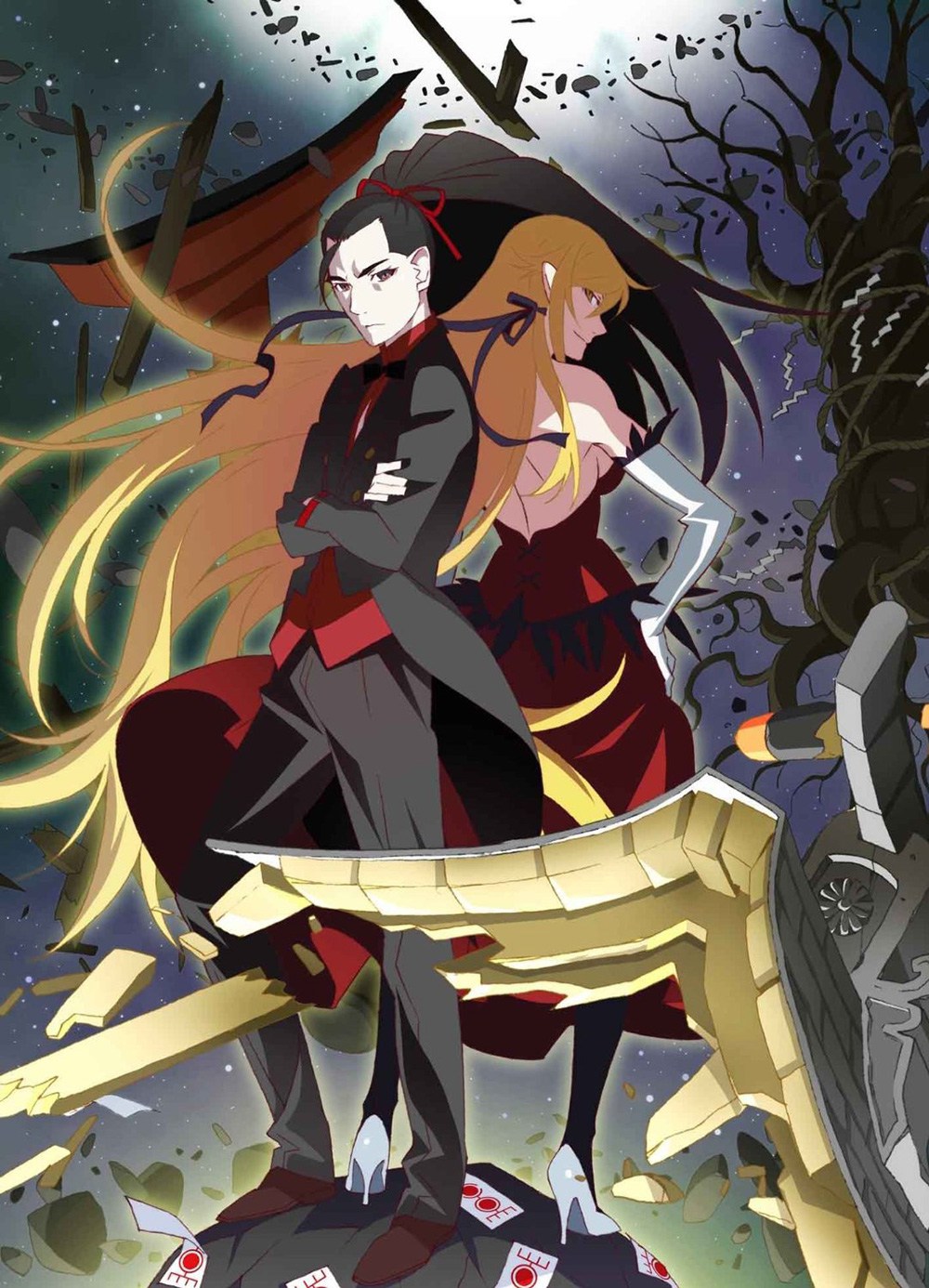 The Monogatari series is a collection of light novels, created by Nisio Isin and illustrated by Vofan. The novels started in late 2005 and published under Kodansha's Box imprint, where there has been a total of 16 volumes to date. The 17th volume will release on April 3rd, and the 18th and final volume releasing later this year. The light novels first received an anime adaptation titled Bakemonogatari, after the first volume, in 2009 from the animation studio Shaft (Nisekoi, Mahou Shoujo Madoka Magica). Since then a total of 12 novels has been animated by the same studio. The most recent adaptation, Tsukimonogatari, aired on New Years In addition, a drama CD, a PlayStation Portable game and many figures and figurines have been made based on the series. The final book of the Monogatari series, Zokuowarimonogatari, released on September 17th 2014.
Here is a synopsis of the first series:
Koyomi Araragi, a third year high school student who is almost human again after briefly becoming a vampire. One day, a classmate named Hitagi Senjōgahara, who infamously never talks to anyone, falls down the stairs into Koyomi's arms. He discovers that Hitagi weighs next to nothing, in defiance of physics. Despite being threatened by her, Koyomi offers his help, and introduces her to Meme Oshino, a middle-aged homeless man who helped him stop being a vampire.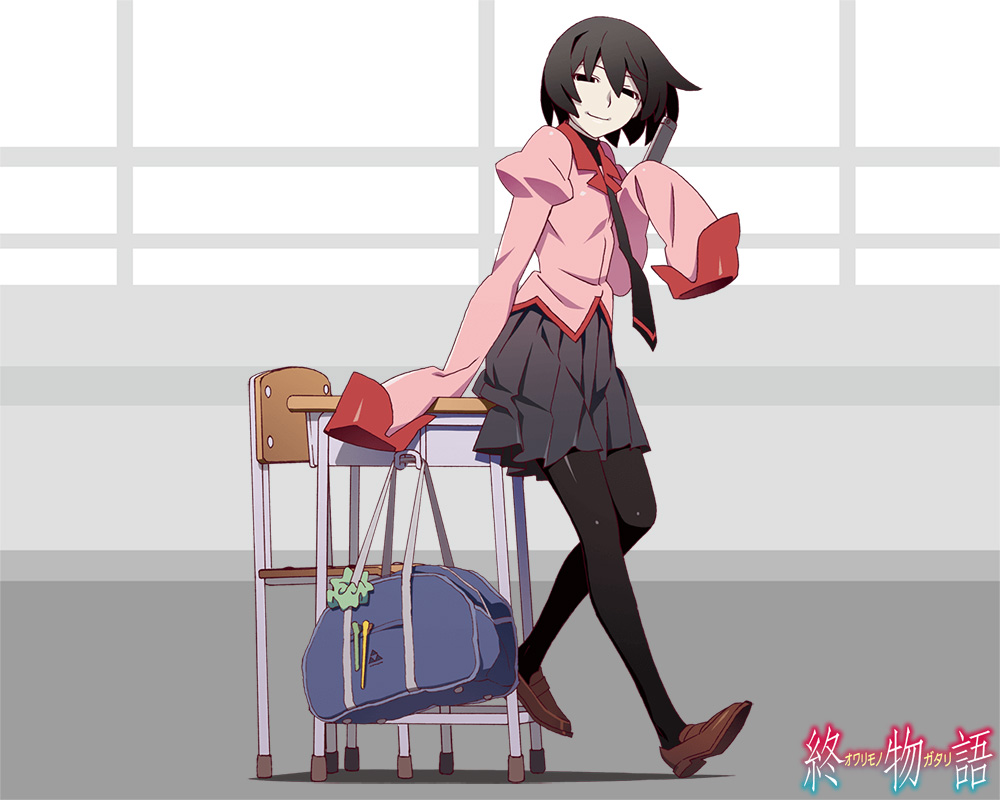 All 5 Blu-ray and DVD volumes of the Owarimonogatari anime have been released. The majority of the Blu-ray volumes costs ¥7,000 (~ US$63.55), whilst the final volume sells for ¥8,000 (~ US$72.60).
You can visit the anime's website here: http://www.monogatari-series.com/owarimonogatari/
And don't forget to follow the anime on Twitter: @nisioisin_anime