With the recent final 700th chapter of Naruto being released earlier today, Eiichiro Oda has dedicated One Piece chapter 766's cover page as a farewell to the Naruto series. Eiichiro Oda and Masashi Kishimoto have been drawing in Shounen Jump Weekly together since the 90's.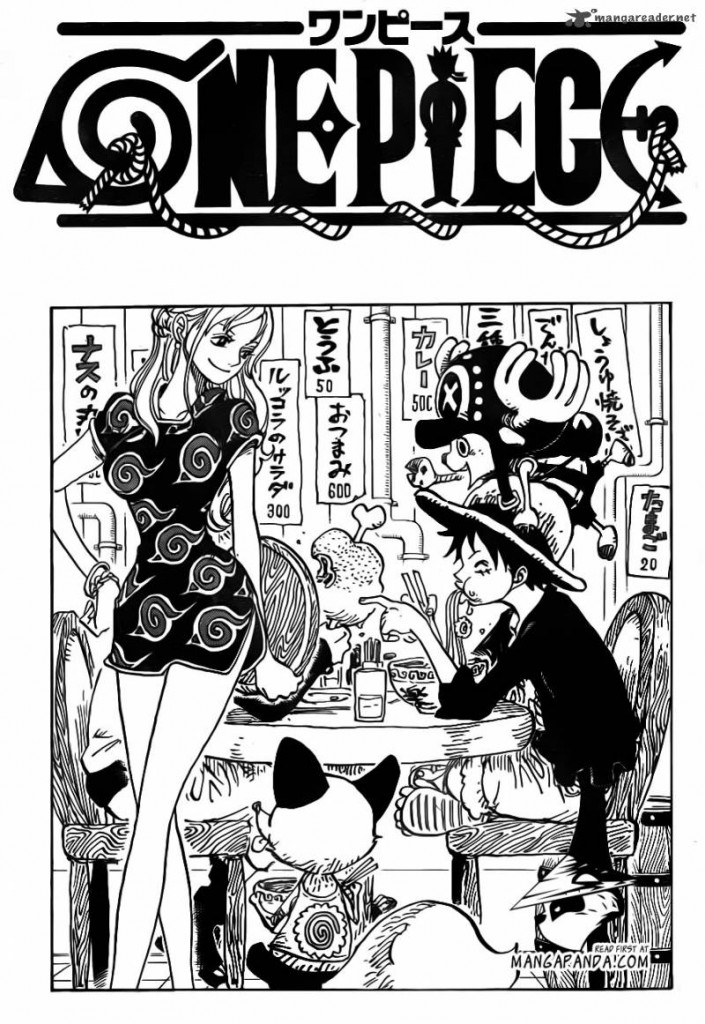 The first thing you may notice is Nami is wearing a dress covered in Konoha symbols, while Naruto sits behind her. The little fox has the Narutomaki symbol on (You can't have ramen without Naruto, right?). The One Piece logo has been changed slightly, instead of Luffy's silhouette as the I, it's Naruto. The O is the Konoha leaf while the E has a shuriken on the middle stroke. The bowl Luffy's eating from has 楽 on which resembles the bowls used at Ramen Ichiraku in Konohagakure.
When you read the letter of the menu, you can see the message "ナルとおつカレ三でした" which means "Thank you for your hard work, Naruto!". Masashi Kishimoto also featured One Piece in Naruto's final 700th chapter.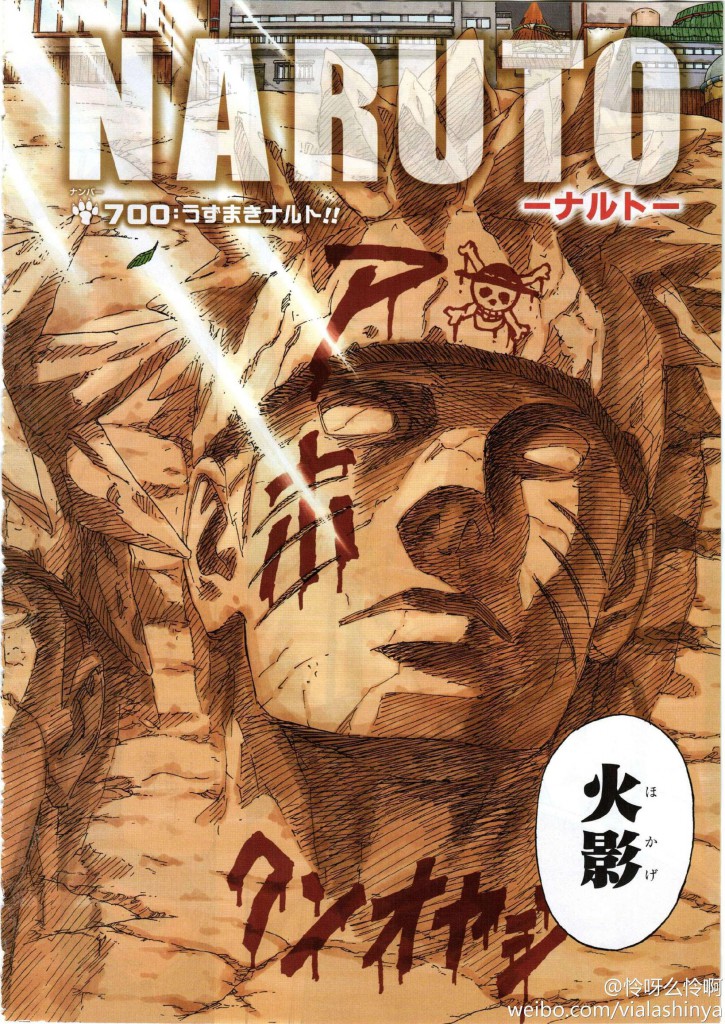 I'm sure there are many more Easter eggs hidden away in this cover, comment below if you're able to find them.
Source: Reddit