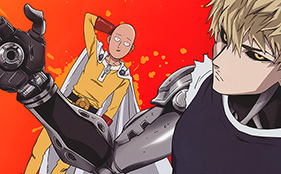 It has been revealed by Japanese online manga retailer Manga-Oh that the upcoming 10th volume of ONE and Yuusuke Murata's One Punch-Man manga will have a special edition bundled with an OVA. The volume will be shipped on December 4.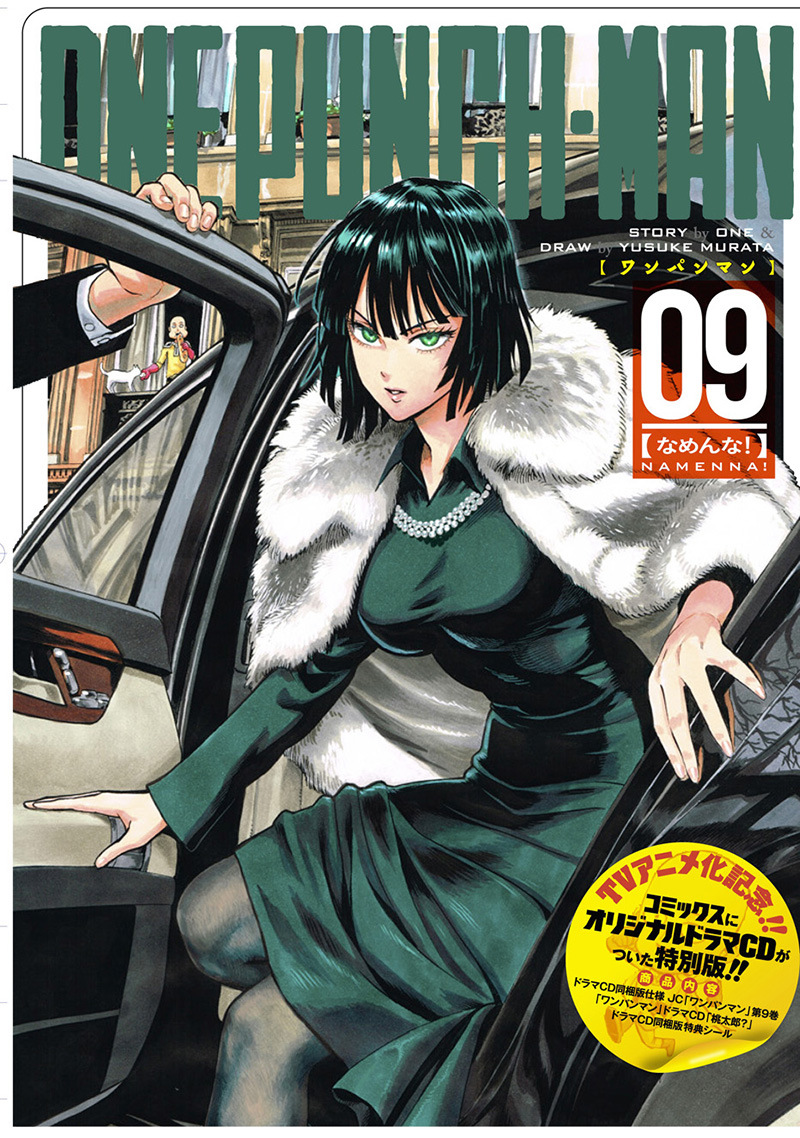 The anime will debut on TV Tokyo from Monday, October 5th at 1:05am JST. The anime will also air on: TV Osaka on the 6th at 1:05am JST, on TVQ Kyushu on the 6th at 2:00am JST, and on KBS on the midnight of the 6th/7th.
In related news, the series has been featured as a poster in the October 2015 issue of Otomedia magazine. The new visual features Genos and Saitama, illustrated by key animator Hiromi Taniguchi.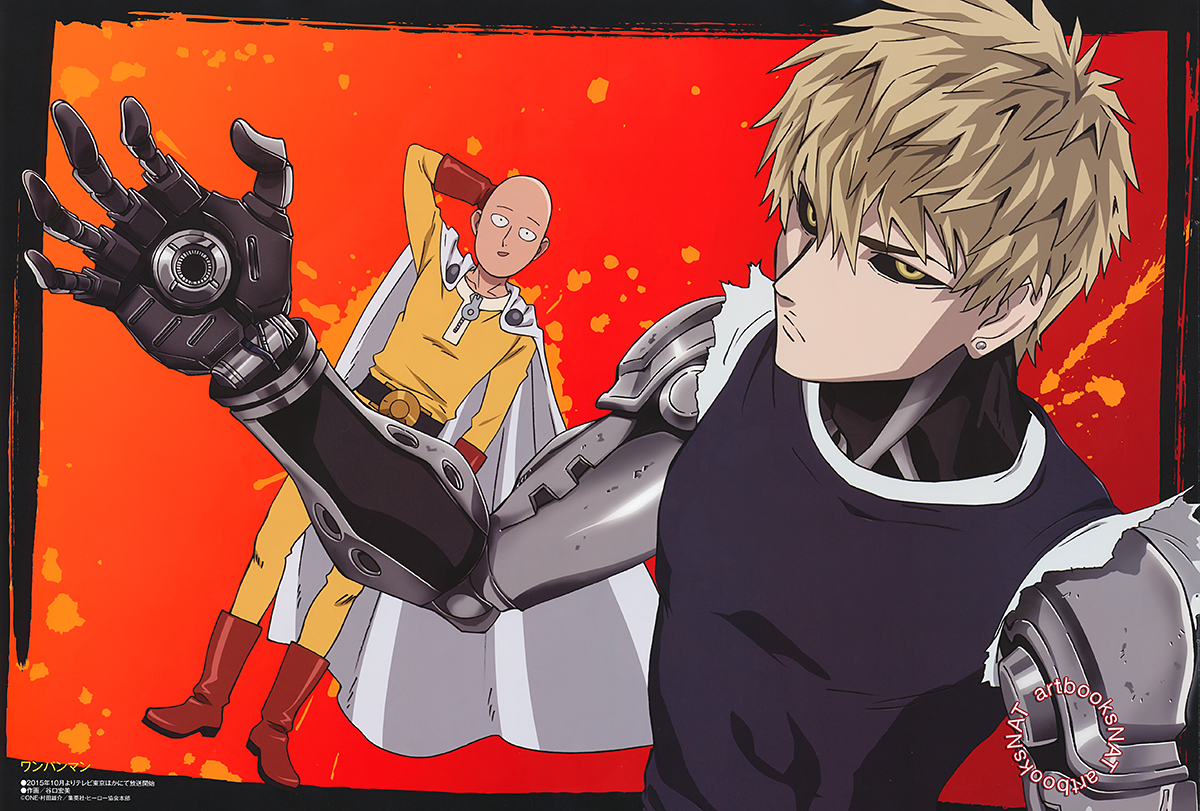 In addition to this, a 30 and 15-second versions of the commercial for upcoming anime adaptation of ONE and Yuusuke Murata's One Punch-Man manga featuring JAM Project's theme "The Hero!! Set Fire to the Furious Fist."
The third promotional video was recently revealed and announced that the ending theme song will be perfomed by Hiroko Moriguchi and titled "Hoshi yori Saki ni Mitsukete Ageru."
The series will premiere on October 04, 2015, on TV Tokyo and Nico Nico. Subsequent airings will follow on:
TV Osaka and TVQ Kyushu Broadcasting on October 05, 2015.
KBS and BS Japan on October 06, 2015.
In addition to this, the official website recently revealed a new visual: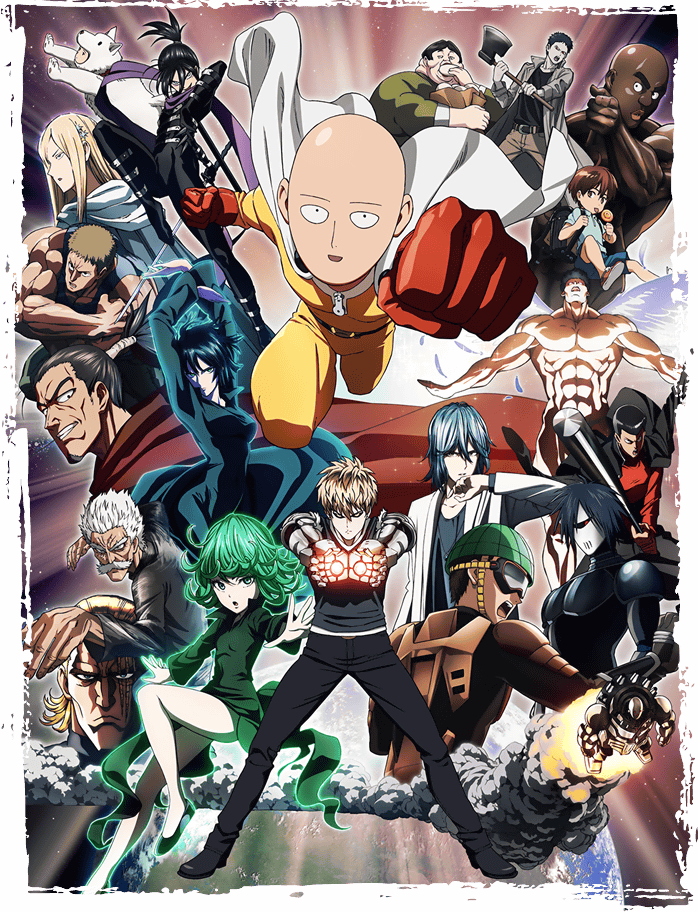 Yuusuke Murata has also been busy posting new sketches on Twitter:
In addition to this, the second promotional video was recently streamed:
Anime visual: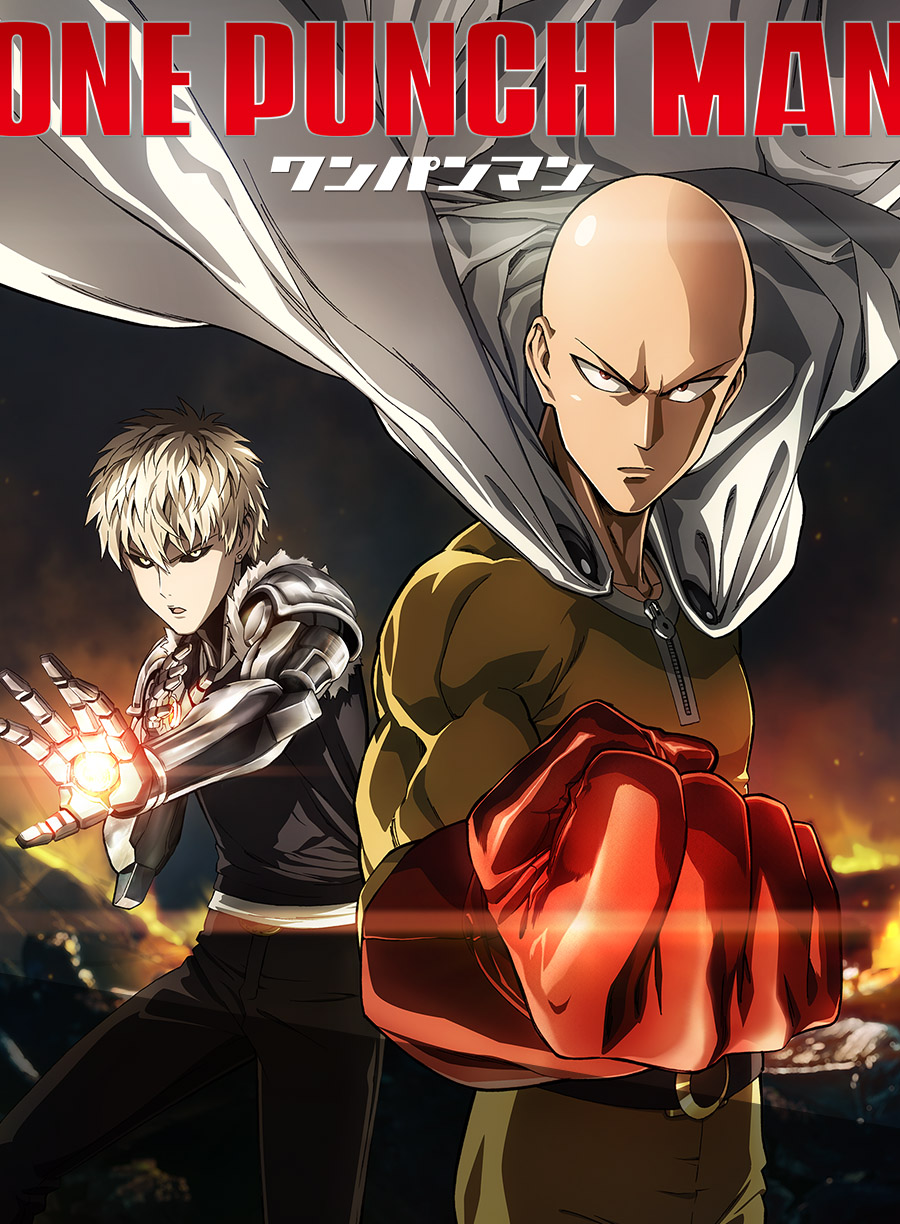 The main cast for the anime is as follows:
Makoto Furukawa (Banri Tada from Golden Time) will voice Saitama
Yuuki Kaji (Eren Jaeger in Attack on Titan) will voice the Speed of Sound Sonic (Onsoku no Sonic), a villainous assassin
Aoi Yuuki (Madoka Kaname in Mahou Shoujo Madoka★Magica) will be voicing as Tornado of Terror (Senritsu no Tatsumaki), a S-class rank 2 esper hero
The anime's supporting cast consists of:
Yuuichi Nakamura (Kyousuke Kousaka in Oreimo) voices License-less Rider
Kazuhiro Yamaji (Jouji Saiga from Psycho-Pass) as Silver Fang
Hiroki Yasumoto (Germany from Hetalia) is voicing King
Takahiro Sakurai (Shougo Makishima in Psycho-Pass) will join the cast as Zombieman
Katsuyuki Konishi (Luxus Dreher in Fairy Tail) will be voicing Tanktop Master
The main crew members of the anime's staff were also unveiled and will consist of:
The first promotional video for the One Punch-Man anime was earlier revealed at AnimeJapan 2015:
One Punch-Man
is an action, comedy, parody manga written by ONE and illustrated by Yuusuke Murata. The series began in 2009 as a free online web comic written by ONE, before being picked up by Shueisha and being featured in their Young Jump magazine publication in mid 2012, with Murata illustrating. To date, a total of 7 compiled volumes have been released with the 8th volume releasing on April 3rd. The series has become a phenomenon in Japan, selling over 4.5 million copies as of November last year, doubling its sales in one year.
Here is a synopsis of the series from Haruhichan:
In this new action-comedy, everything about a young man named Saitama screams "AVERAGE," from his lifeless expression, to his bald head, to his unimpressive physique. However, this average-looking fellow doesn't have your average problem… He's actually a superhero that's looking for tough opponents! The problem is, every time he finds a promising candidate he beats the snot out of them in one punch. Can Saitama finally find an evil villain strong enough to challenge him? Follow Saitama through his hilarious romps as he searches for new bad guys to challenge!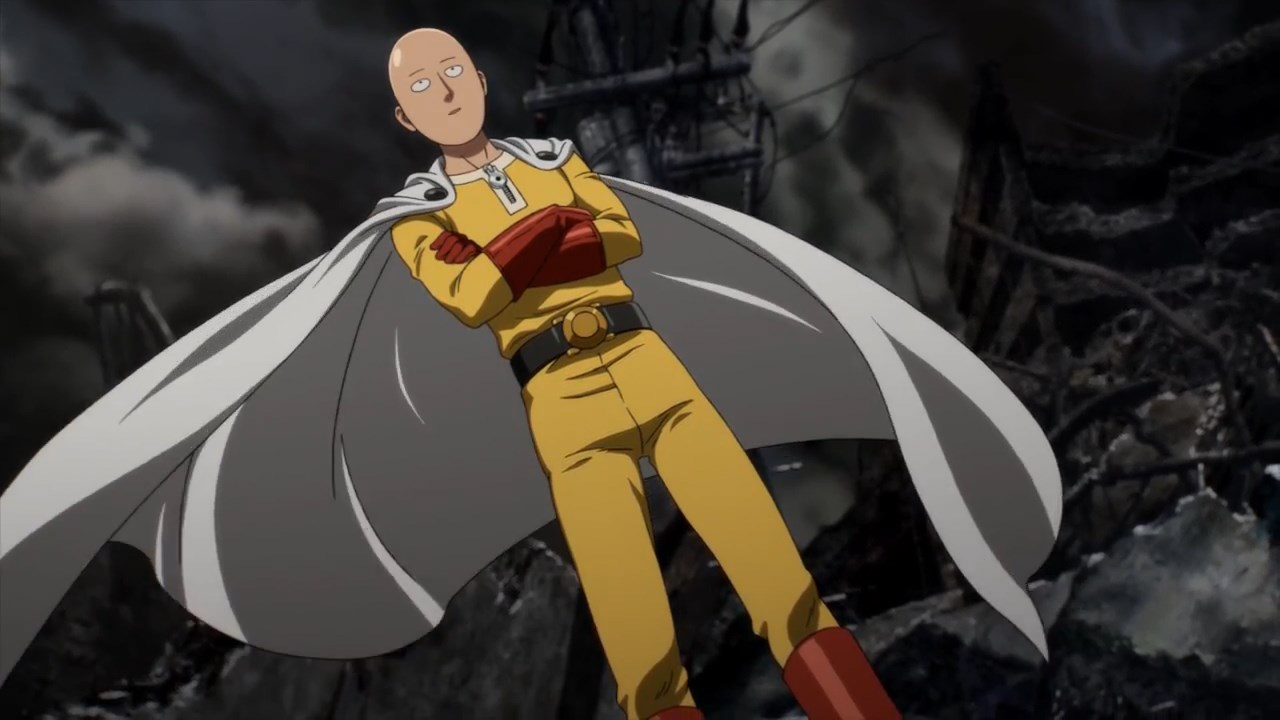 The One Punch-Man anime will be airing this October during the Fall/Autumn 2015 anime season. Further information will be revealed in the upcoming weeks.
You can visit the anime's website here: http://onepunchman-anime.net/
And follow its Twitter here: @opm_anime
Source: Manga-Oh