The official website of Osomatsu-san has revealed that the first Blu-ray Disc/DVD volume of the series will not include the first episode "Fukkatsu! Osomatsu-kun," and will instead include a completely new episode in its place. The first Blu-ray/DVD volume is slated for a January 29 release.
Yuichi Takahashi of TV Tokyo apologized for the series' third episode during a press conference on October 29. The episode contained a parody of the Anpanman children's anime character. The first and second episodes of the show also contained parodies of many other series, such as Attack on Titan, Boys Over Flowers, and Sailor Moon.
Osomatsu-san visual: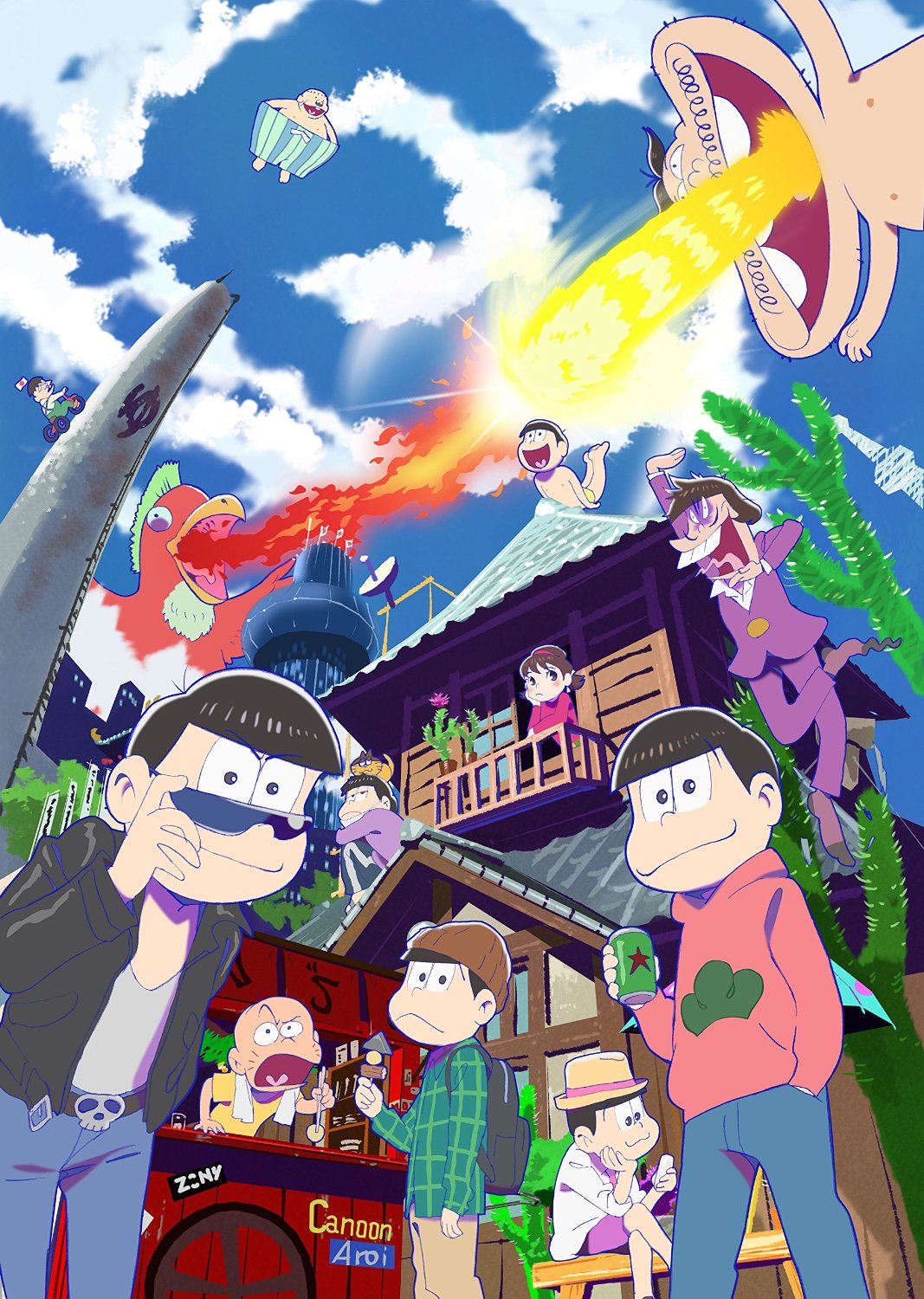 Osomatsu-kun is a manga series by Fujio Akatsuka which ran in Shounen Sunday from 1962 to 1969. It has been adapted into two different anime series of the same name, the first in 1966, produced by Studio Zero, and the second in 1988, produced by Pierrot and aired across Japan on Fuji Television, the anime satellite television network, Animax, and the South Korean kids channel, Cartoon Network Korea. A new anime series by Studio Pierrot, Osomatsu-san, began airing in October 2015 to celebrate Akatsuka's 80th birthday (Akatsuka passed away in 2008 at age 72).
Osomatsu-san synopsis from Haruhichan:
Matsuno household has six naughty and mischievous sons (who are sextuplets), led by the eldest Osomatsu. They were grade schoolers back in the Shouwa period, but despite of still living in the same old household, the street view as well as the life style of modern day society have changed drastically.