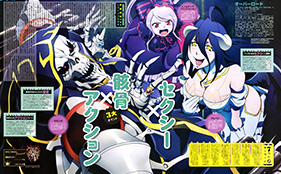 Arguably one of the best OPs of the season – Overlord's "Clattanoia" by O×T (Masayoshi Oishi × [email protected]) rocks us to the core with its metal instrumentals and synthesized vocals. The animation itself is also none too shabby with its unique style, varied cast of characters and intense battle sequences.
Watch the video below. You won't want to miss this.
http://www.dailymotion.com/video/x2x244h
Equally badass with its own style, the ED: "L.L.L." by MYTH&ROID also employs metal instrumentals, however has a female vocalist. The animation show various portraits of the sexy succubus (or whatever she is, we don't ask questions around here when we see a beauty like that) and damn if it isn't incredible to watch. Do so now!
http://www.dailymotion.com/video/x2x299p
Recently a new poster visual featuring Albedo, The level 10 Imp; Level 10 Guardian; Succubus, from the Overlord anime has been featured in the August issue of popular Japanese magazine Megami: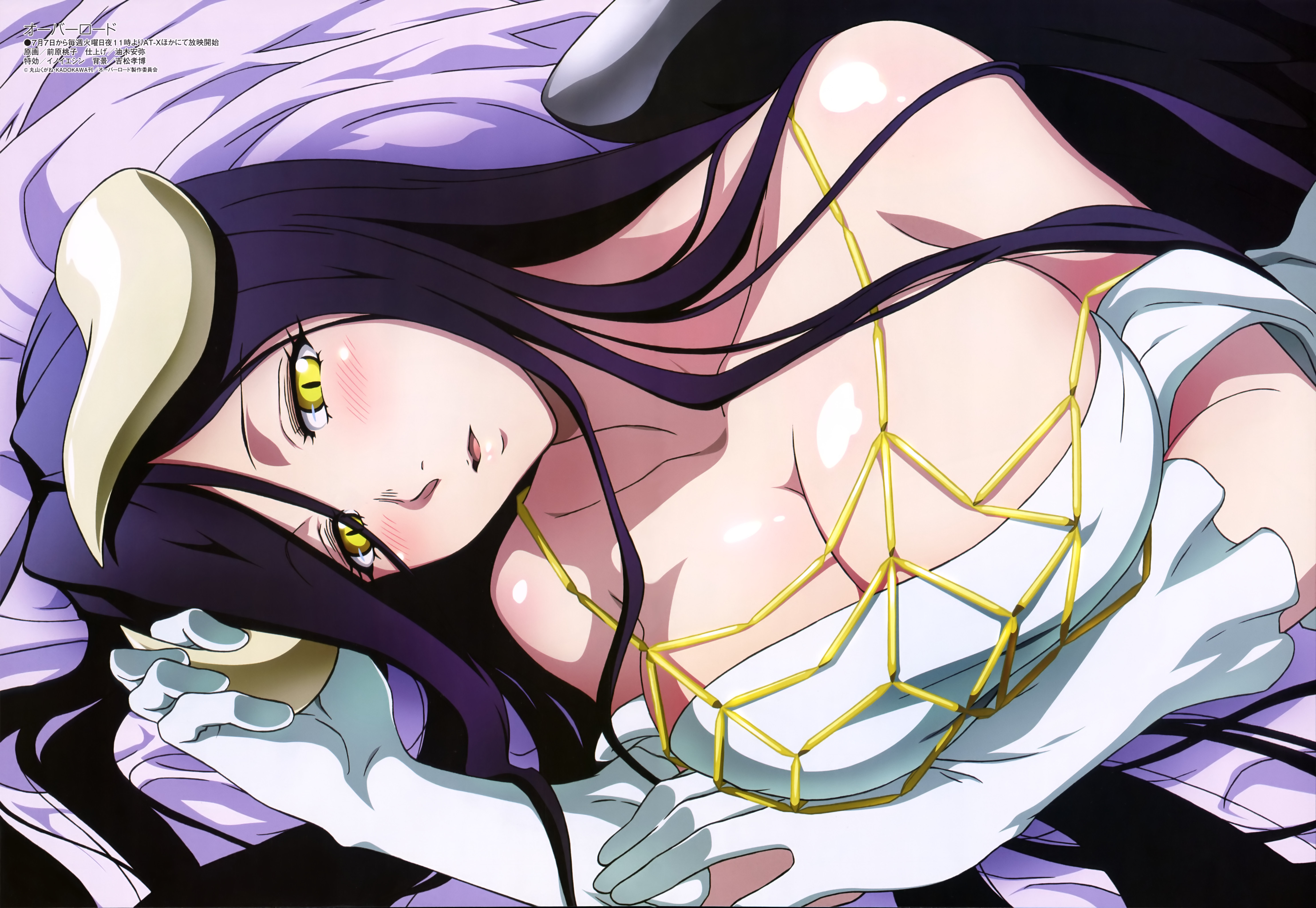 A double page spread of the series was featured in a Japanese anime magazine earlier this month:
Another visual was featured in the a magazine earlier this month:
The first promotional video for the series:
Main anime cast and character designs:
Other Announced Cast:
Staff:
Visual:
Over Lord is a Japanese light novel series written by Kugane Maruyama and illustrated by so-bin. It began serialization online in 2010, before being acquired by Enterbrain. Eight volumes have been published since July 30, 2012. An anime adaptation has been announced. A manga adaptation with art by Hugin Miyama began serialization in Kadokawa Shoten's seinen manga magazine Comp Ace from November 26, 2014.
Overlord synopsis from Haruhichan:
The story begins with Yggdrasil, a popular online game which is quietly shut down one day; however, the protagonist Momonga decides to not log out. Momonga is then transformed into the image of a skeleton as "the most powerful wizard." The world continues to change, with non-player characters (NPCs) begining to feel emotion. Having no parents, friends, or place in society, this ordinary young man Momonga then strives to take over the new world the game has become.
You can visit the anime's website here: http://overlord-anime.com/
And follow their Twitter: @over_lord_anime