The opening and ending animation sequence for the anime adaptation of Sega's Phantasy Star Online 2: The Animation has been previewed.
http://www.dailymotion.com/video/x3l91ok
http://www.dailymotion.com/video/x3l9300
Here is the most recent promotional video:
The Phantasy Star Online 2: The Animation series will have a completely original story separate from that of the MMORPG, and the story will follow PSO2 players "who may be near you" on Earth in the near future.
The cast includes:
Shouta Aoi (Daiki Tomii from Shounen Hollywood: Holly Stage for 49) voices Itsuki Tachibana
Nobunaga Shimazaki (Haruka Nanase in Free!) will voice Kouta Kayano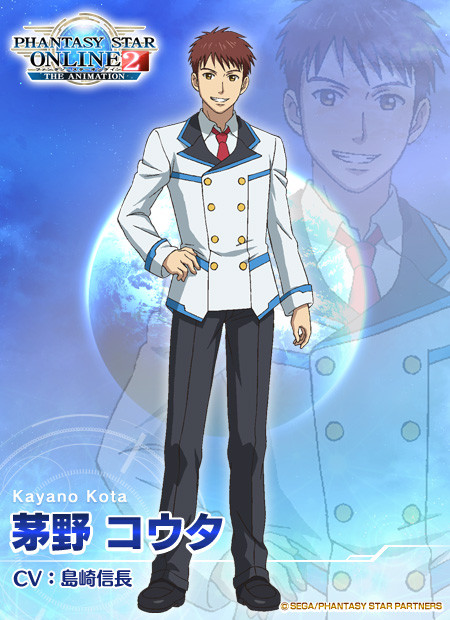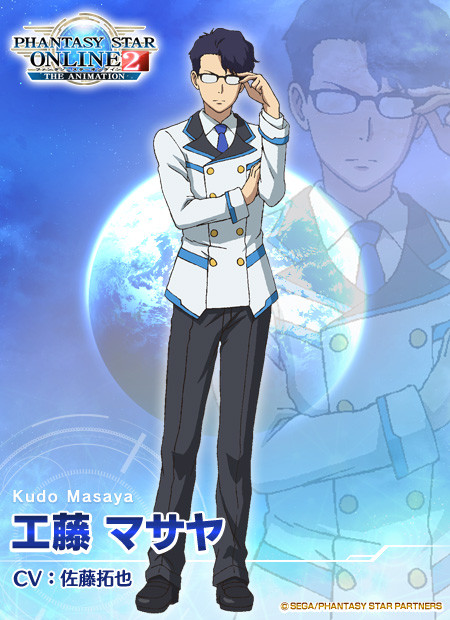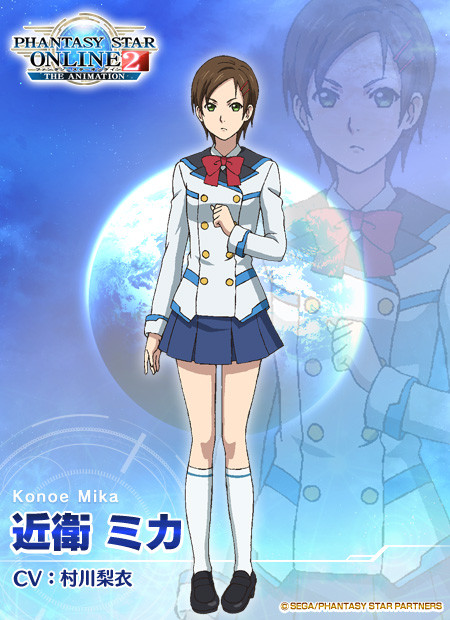 Aki Kanada (Ginga Hagane in Metal Fight Beyblade) is voicing Yutaka Sasaki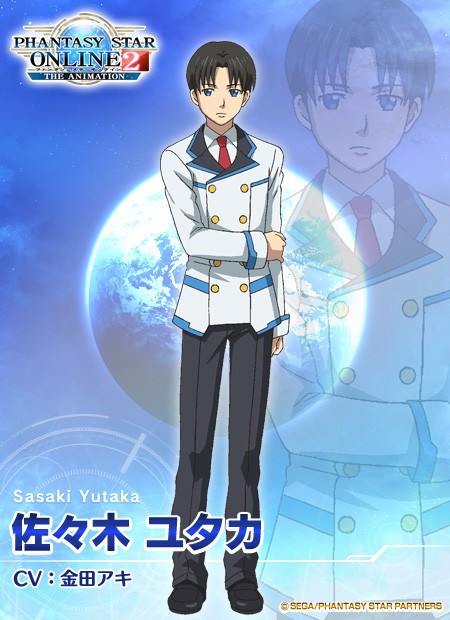 Shun Horie (First Major Role) will be voicing Seiya Urisaka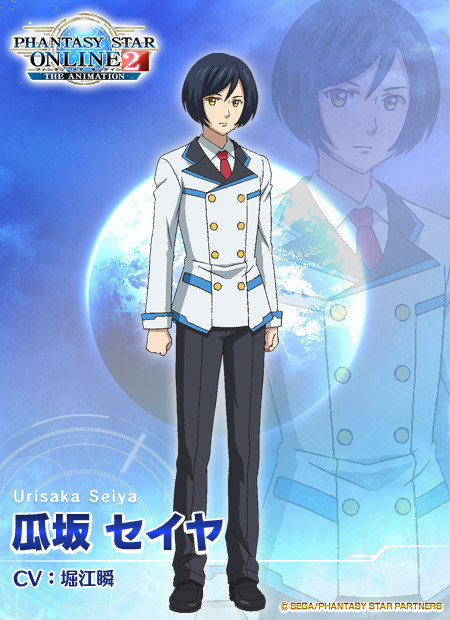 Minami Kabayama (First Major Role) as Mayu Urisaka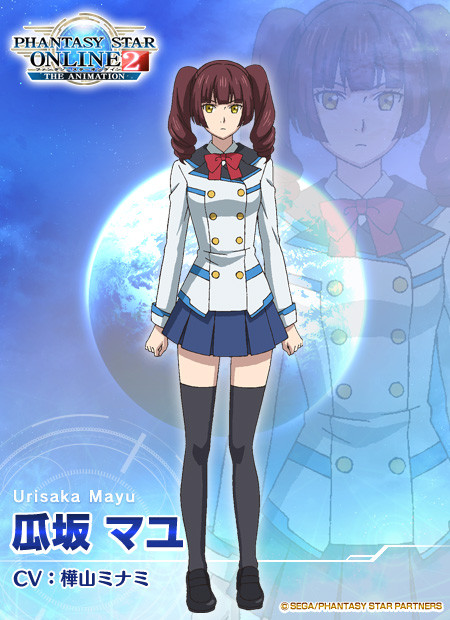 Tessyo Genda (Kyuubi from Naruto) will voice SORO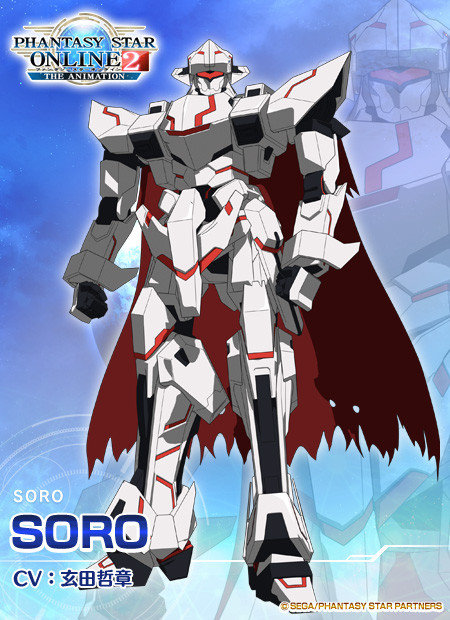 Kikuko Inoue (Sanae Furukawa in Clannad) is voicing Yumiko
Katsuyuki Konishi (Luxus Dreher in Fairy Tail) is casted to voice Last Samurai
Kazuhiko Inoue (Kakashi Hatake from Naruto) as Kid

Hiroki Takahashi (Eiji Kikumaru from Prince of Tennis) voices Mamoru Monzen
Marika Kouno (Rin Kohana in Sore ga Seiyuu!) will be voicing as Marika, Riko Kohara (First Major Role) as Riko, Yurika Takagi (First Major Role) will voice Yurika
The first visual:
The announcement of the anime, titled Phantasy Star Online 2: The Animation, was made at the offline ARKS Caravan event in Okinawa. The anime will have a brand new original story set in a near future Earth setting, within the universe of Phantasy Star Online 2. It will featuring stories from the players of the game, which is out on the PC, PlayStation Vita and mobile devices.
Phantasy Star is one of the longest running JRPG franchises in the industry. Developed and published by Sega, the first game in the series released in Japan on the Sega Master System in late December, 1987. Since the first game's release, over 10 games have been produced. The series eventually grew internationally with the release of Phantasy Star Online in 2000, a MMORPG that released on the Dreamcast, Xbox and PC. Since its release, the Online games became its own series. All of the games are set in the near future in various solar systems and clusters. The latest game in the series is Phantasy Star Nova, a single player RPG based on PSO2 for the PlayStation Vita.
Phantasy Star Online 2 is a video game in the Phantasy Star series published by Sega. It was released for Microsoft Windows on July 4, 2012, and for PlayStation Vita on February 28, 2013. A spin-off game, Phantasy Star Online 2es, was released for Android on April 7, 2014 and for iOS on May 14, 2014. The game is currently only available commercially in Japan and the Pacific Southwest, but an English-language patch was released.
You can visit the website here: http://phantasystar.sega.jp/psportal/pso15anniversary/animation/
And follow the game on Twitter: @sega_pso2