The official website for the original TV anime project Plastic Memories launched the first promotional video earlier this week.
Text: Tearing apart memories. That's our job.
Text: A love story born from digital memories.
Red text: She is frightened. She hopes that these memories of love are fake.
Blue text: He wishes. He hopes that these memories of love are real.
In addition to this, the staff was announced:
Original Creator: Naotaka Hayashi
Original Character Designer: okiura (IS: Infinite Stratos)
Director: Yoshiyuki Fujiwara (GJ-bu,  Mikakunin de Shinkoukei)
Character Designer: Chiaki Nakajima (Love Lab, Yuru Yuri)
Some character designs were also revealed:
Tsukasa Mizugaki, a new employee at SA Corp.'s terminal service who joined after graduating high school. However, he does not know much about his job.
Isla, a Giftia who doesn't show much emotion. She starts working in a team with Tsukasa, and supports him, since he does not know much. It is said that Giftias only have approximately nine years to function.
Michiru Kinushima, Tsukasa's senior at work. Although they have no age difference, she teaches Tsukasa as his work superior.
Zack, a Giftia paired with Michiru. His appearance is that of a high-class young boy, but he has the power to complete all work smoothly.
and finally the Key Visual was launched on the website: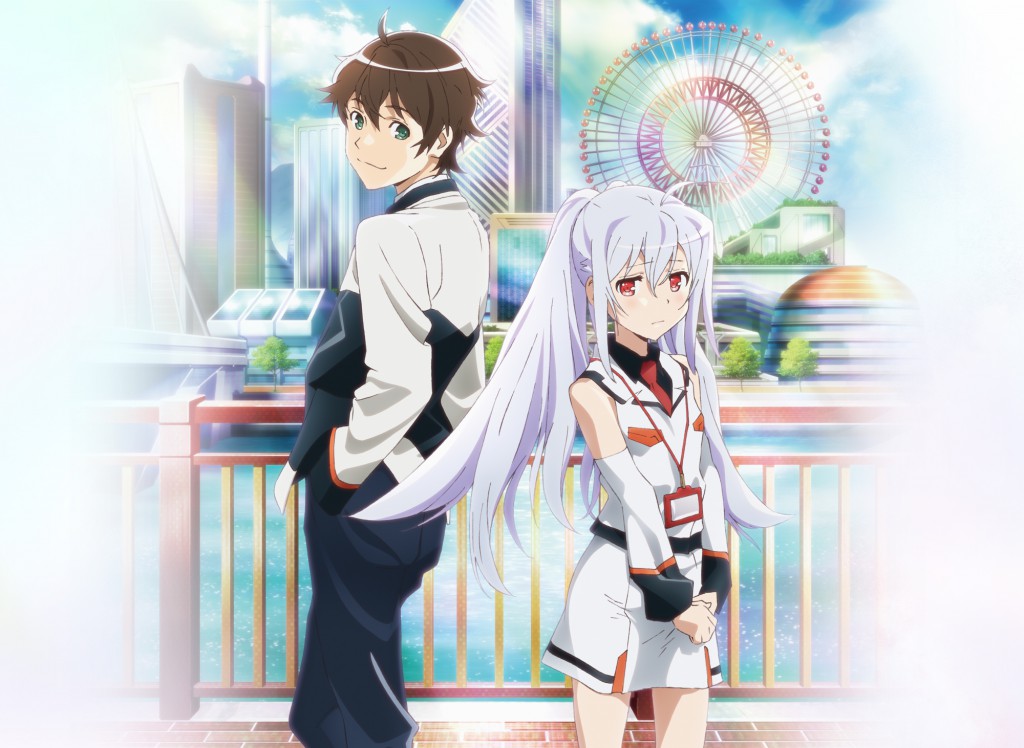 Plastic Memories synopsis from Haruhichan:
This story takes place in a future not too far away when androids that look exactly like humans begin to spread across the world. The android production company SA Corp. produced Giftia, a new kind of android that has the most amount of emotion and human-like qualities out of any other model ever seen.

However, due to problems in technology, the androids have a service life, and once they pass that, they… Well, it gets pretty bad. For this sake, SA Corp. creates a terminal service in order to retrieve Giftia that have gone past their service life. A new employee at the terminal service named Tsukasa Mizugaki forms a team with the Giftia Isla to retrieve the other androids, but…
Source: ANN, Plastic Memories official website