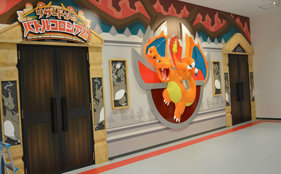 Pokemon fans, rejoice! You will now be able to challenge a Pokemon Gym! Alongside the Pokemon Center this is definitely the person destination for any lover of the franchise. Called Pokemon Expo Gym, attendees can participate in a battle against a Charizard, as well as enjoy the various exhibits on display or look at the shops. There will be a smartphone app that will allow visitors to keep track of rankings and statistics.
Pokemon is a globally acclaimed franchise, loved and adored by all. Everyone has their favorite Pokemon, favorite region, and favorite trainer. This exhibit will let fans of all ages enjoy what it is to be a Pokemon trainer in real life!
Source: Sankei News
Somewhat of an aspiring journalist.
110% weeb.