Prepare for the upcoming second season anime adaptation of Yuu Miyazaki and okiura's Gakusen Toshi Asterisk (The Asterisk War: The Academy City on the Water) light novel series with this new poster from the May 2016 issue of Megami. This issue can be purchased here (get 5% off with coupon code MOE-N3Y-4YW0QK).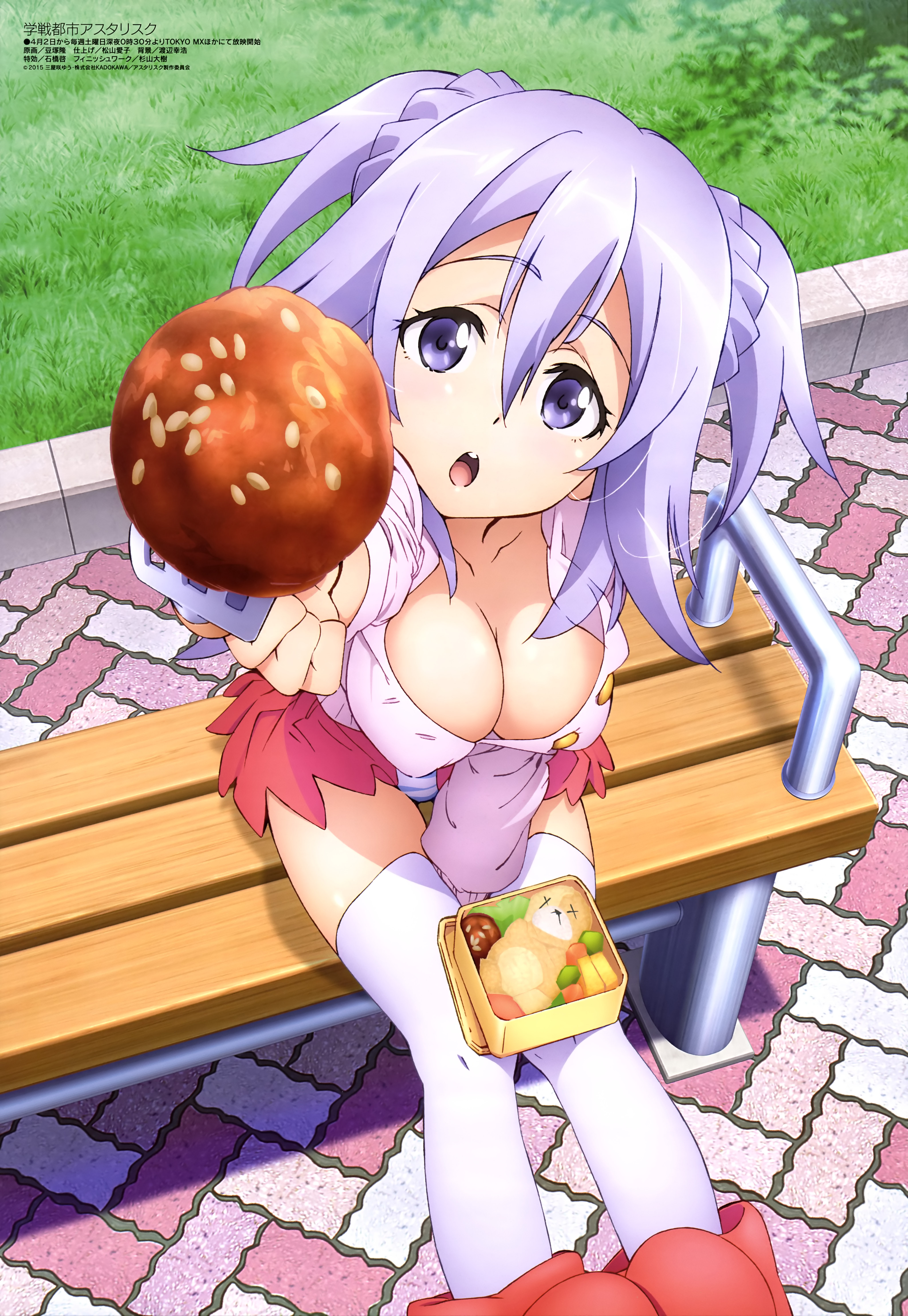 The second series will begin its broadcast from April 2nd. Here is the latest visual:
The second season of Gakusen Toshi Asterisk will start airing on Saturday, April 2nd at 10:30pm JST on Animax. It will also air on Tokyo MX, Tochigi TV and GTV on the 3rd at 12:30am JST.
The Gakusen Toshi Asterisk anime is a split cour series with the first season airing in the Fall/Autumn 2015 anime season, taking a season break and returning in the Spring 2016 anime season. The second cour/season will return with the 13th episode of the anime, and will end the series after a total of 24 episodes – 12 episodes for each cour.
The main cast of the anime includes:
The production staff behind the anime consists of:
The Opening theme song of the 2nd season will be "The Asterisk War" sung by Shiena Nishizawa and the Ending theme is going to be "Ai no Uta: words of love" by Haruka Chisuga.
Gakusen Toshi Asterisk (The Asterisk War: The Academy City on the Water) is a Sci-Fi, action, harem light novel series written by Yuu Miyazaki with illustrations from okiura. The series began in 2012 being published under Media Factory's MF Bunko J imprint, where a total of 9 volumes have been published to date. The series was also adapted into a manga in Monthly Comic Alive magazine, produced by Ningen. The series will also be adapted into a PlayStation Vita game.
Gakusen Toshi Asterisk synopsis from Haruhichan:
The Academy City on the water, Rikka (otherwise known as Asterisk) is the world's largest stage for the integrated battle entertainment, "Star Wars Festival." The young boys and girls of the "Starpulse Generation" belonging to the six academies made their wishes with Shining Armaments in their hands, vying for supremacy—Amagiri Ayato is one of them.

Ayato arrived at Rikka at the invitation of the Student Council President of the Seidoukan Academy, Claudia, and right after that he incurred the wrath of the "Petalblaze Witch" Julis, and ended up having to duel her.

The greatest academy battle entertainment, begins here!
The 2nd cour of the Gakusen Toshi Asterisk anime adaptation airs every Saturday at 10:30pm JST on Animax from April 2, during the Fall/Autumn 2015 anime season. The anime is a split cour series, where the final 12 episodes will be aired in April.
You can visit the anime's website here: http://asterisk-war.com/
And follow their Twitter: @asterisk_war