The girls from the anime adaptation of Cherry Arai's 4-koma comedy manga Sansha Sanyou has been featured as a poster in the June 2016 issue of Megami. This issue can be purchased here (get 5% off with coupon code MOE-N3Y-4YW0QK) and you can view the other posters that come bundled in this issue here.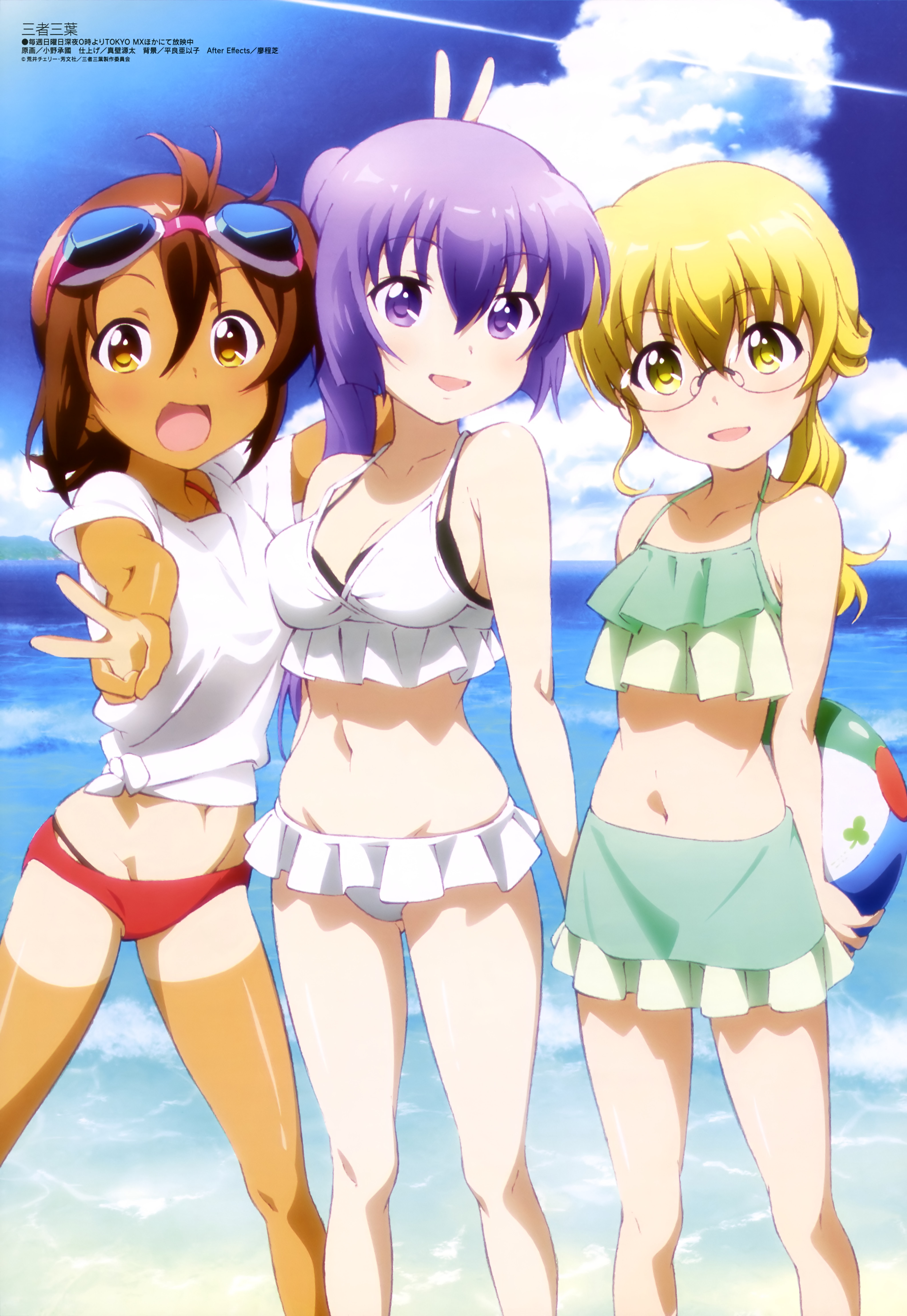 The cast members include:
Machico (Machiko from Sore ga Seiyuu!) will voice Serina Nishiyama
Aina Suzuki (Shiori Sakurada from Joukamachi no Dandelion) as Asako Kondou
Rika Momokawa (Shizuku Tendou from Fushigi na Somera-chan) as Shino Sonobe
Mai Kanazawa will voice Futaba Otagiri
Ayaka Imamura as Teru Hayama (Miyabi Hotaka from Absolute Duo)
Yuu Wakui as Youko Nishikawa (Sumire Hikami from Aikatsu!)
The staff members include:
Sansha Sanyou is a Japanese four-panel manga series by Cherry Arai, serialized in Houbunsha's Manga Time Kirara magazine since February 2003. It has been collected in eleven tankobon volumes. An anime adaptation is currently airing.
Sansha Sanyou synopsis from Haruhichan:
Futaba Odagiri is the new transfer student with a super energetic personality; Teru Hayama is the class president with a surprisingly mean personality contrary to her innocent looks; and Youko Nishikawa is from a formerly rich, now extremely poor family who still holds on to her princess attitude. These three unlikely students with clashing personalities become good friends and survive the day-to-day teenage life in a very funny story.