The official website of the upcoming anime adaptation of Akira Hiramoto's Prison School (Kangoku Gakuen) manga has revealed that the series will be airing from July 11th on Tokyo MX.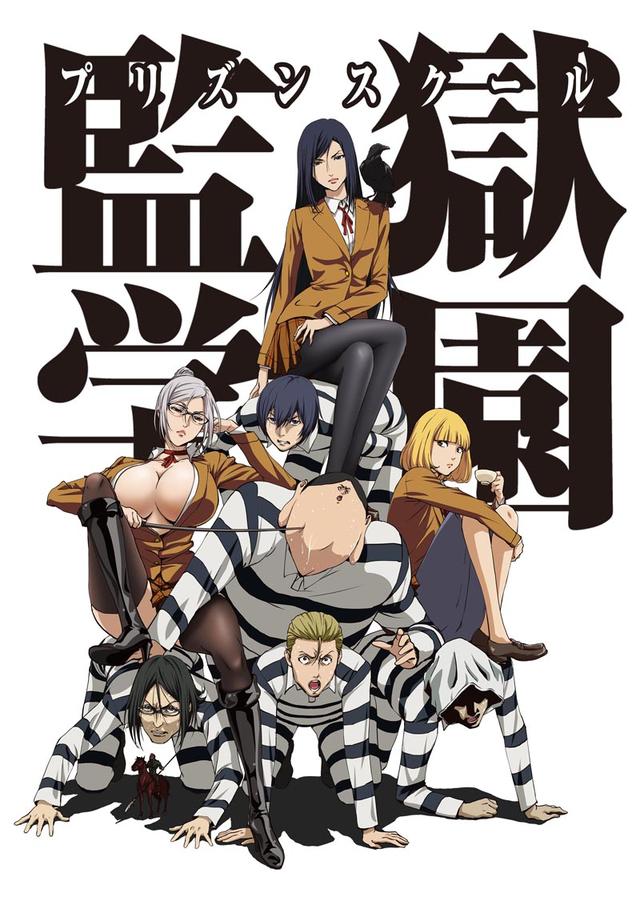 The Prison School anime will be airing the first episode on Tokyo MX on July 11th at 1:05am JST. The anime will then air on the 12th at 12:30am JST on KBS Kyoto followed by an airing on TV Aichi at 2:20 am JST. It will then air on BS11 at midnight on the 13th, on Sun TV an hour later at 1:00am JST, and finally at 3:30am JST on AT-X. The anime will also be streaming online on various platforms, including Niconico, J:COM, Bandai, Amazon and PlayStation Video.
The main cast includes:
Hiroshi Kamiya (Yuzuru Otonashi from Angel Beats!) will voice Kiyoshi Fujino
Katsuyuki Konishi (Char Aznable from Mobile Suit Gundam) will voice Takehito Morokuzu
Kenichi Suzumura (Hajime Tsunashi from Danna ga Nani wo Itteiru ka Wakaranai Ken) as Shingo Wakamoto
Daisuke Namikawa (Rokuro Okajima from Black Lagoon) will voice Jouji Nezu
Kazuyuki Okitsu (Seishin Muroi from Shiki) as Reiji Andou
Sayaka Ohara (Lelouch Lamperouge from Code Geass) as Mari Kurihara
Shizuka Itou (Haruka Morishima from Amagami SS) will voice Meiko Shiraki
Kana Hanazawa (Nadeko Sengoku from Bakemonogatari) as Hana Midorikawa
The staff includes:
Director: Tsutomu Mizushima (Blood-C, Shirobako, Witch Craft Works)
Series Composition: Michiko Yokote (Genshiken, Joshiraku, Shirobako)
Character designer and Chief Animation Director: Junichiro Taniguchi (Gekkan Shoujo Nozaki-kun, Gosick, Mahou Shoujo Madoka Magica)
Production: J.C. Staff (DanMachi, Toradora!, Sakurasou no Pet na Kanojo)
Latest PV:
Last March a teaser video was revealed:
Previous visual: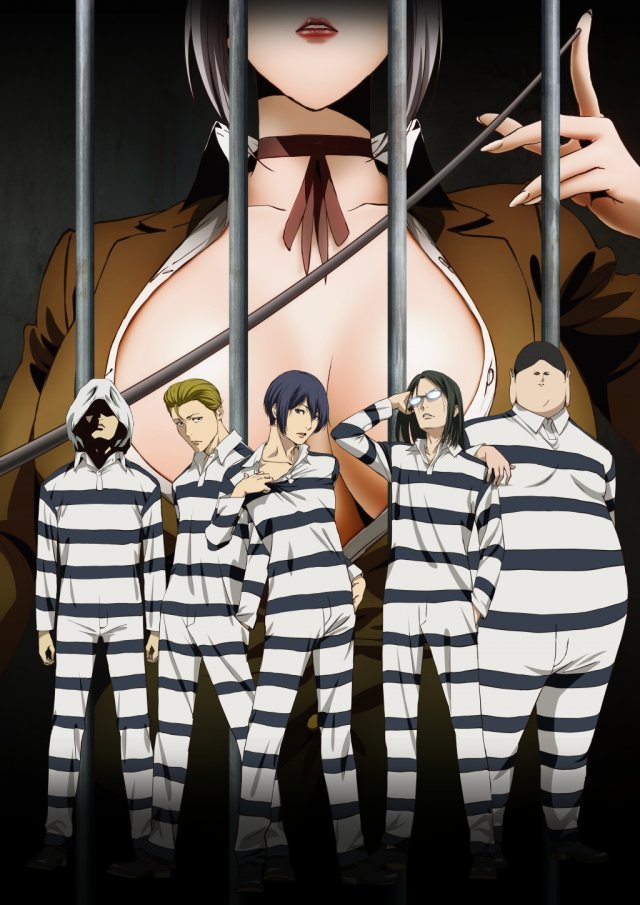 Akira Hiramoto first launched his manga in the Kodansha's Young Magazine Weekly in February 2011. The manga won the best General Manga award alongside Yūji Moritaka and Keiji Adachi's Gurazeni manga at Kodansha's 37th Annual Manga Awards in May. The same wraparound band on the 14th volume also notes that the manga has more than 3.5 million copies in print.
Akira Hiramoto's Ago Nashi Gen to Ore Monogatari manga received a mobile phone anime adaptation in 2010. Hiramoto's Yarisugi Companion to Atashi Monogatari manga inspired a live-action film in 2011. Akira Hiramoto also wrote the award-winning supernatural drama manga Me and the Devil Blues, which Del Rey published in North America.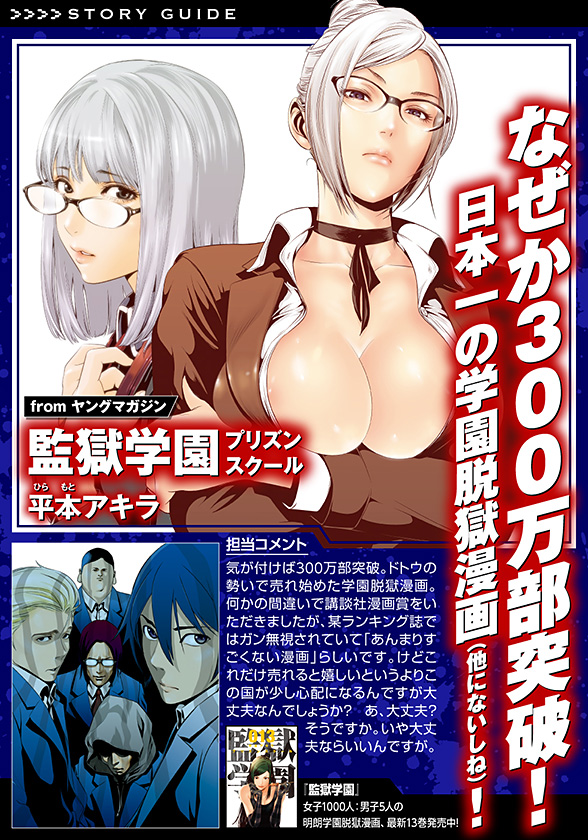 Visual: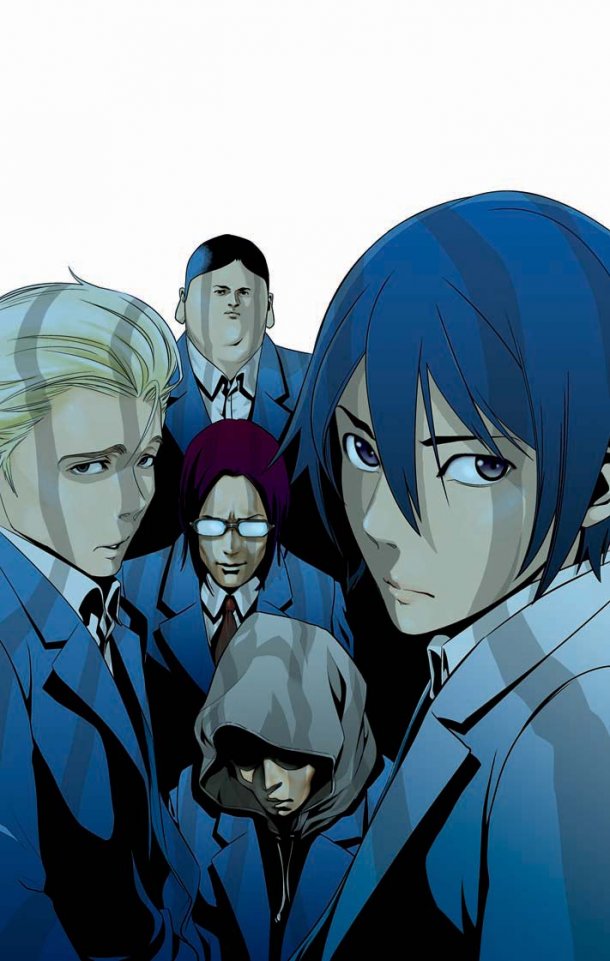 Prison School (Kangoku Gakuen) synopsis from Haruhichan:
On the outskirts of Tokyo stands Hachimitsu Private Academy, a storied all-girls boarding school for elite young women full of potential and good breeding. But as the new school year rolls around, one tradition is going out the window: For the first time in the school's long history, boys are being allowed to enroll. But on the first day of school, only five boys make the cut. Kiyoshi Fujino, one of the lucky few, is thrilled by this discovery, his heart leaping with joy at the thought of being surrounded by all those girls, day in and day out. But little does he know of the shocking fate that awaits him.
The Prison School (Kangoku Gakuen) anime will be airing from July 11th at 1:05am JST on Tokyo MX during the Summer 2015 anime season. More information about the series will be revealed in the near future.
Source: Prison School Anime Website