The official YouTube channel of Noitamina began streaming the opening theme for the Psycho-Pass Movie on Friday. The opening theme is performed by Ling Tosite Sigure and titled Who What Who What.
http://www.dailymotion.com/video/x2f0hp6_psycho-pass-movie-opening-streamed_music
The opening theme also features text narration describing the Sybil System and how it enforces the law using Inspectors, Enforcers, and Dominators.
It also features the movie's cast of characters:
Psycho-Pass Movie Promotional videos:
The movie premiered on January 9th across theaters in Japan and is set four years after the events of the first season.
Visual: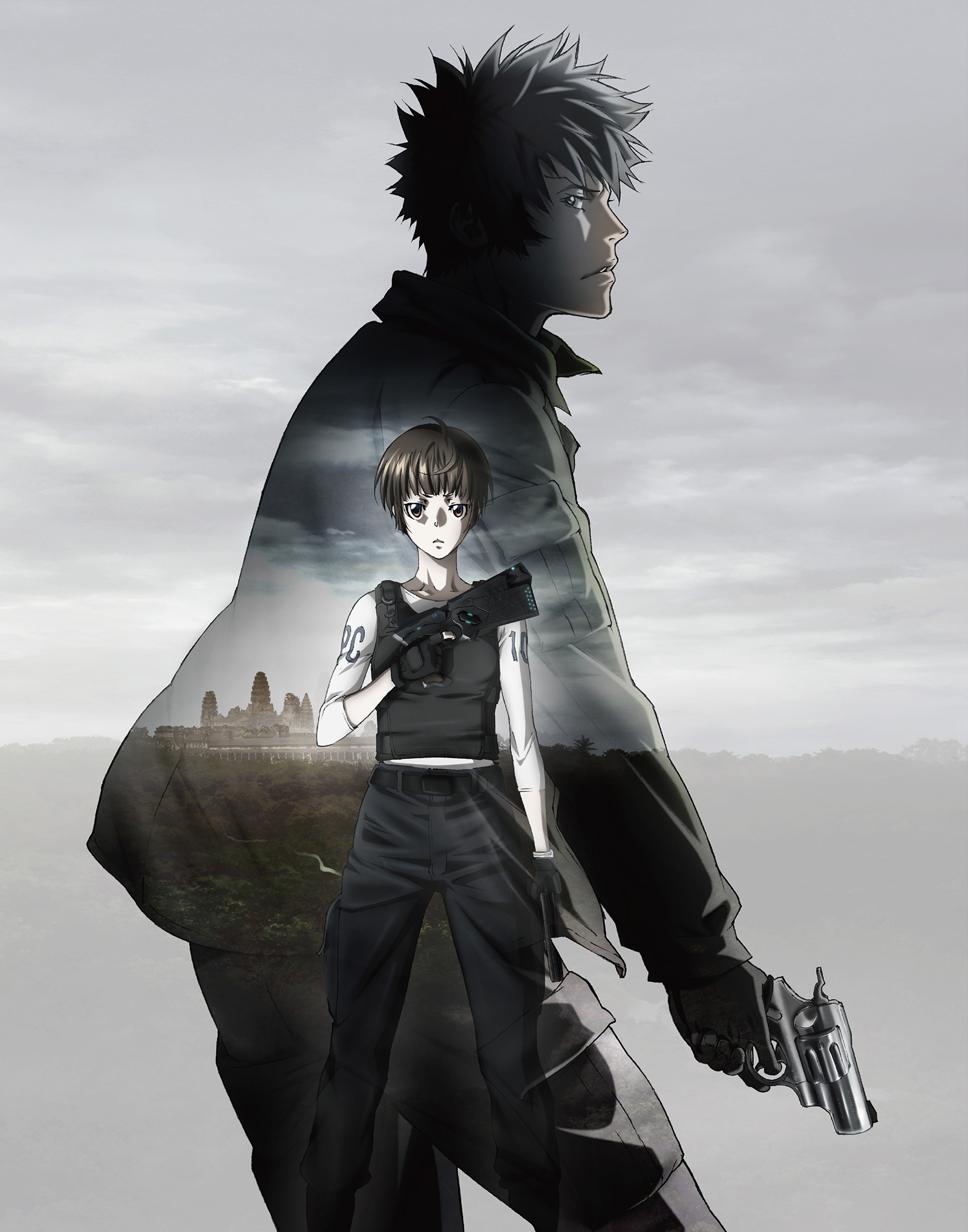 Psycho-Pass is an original animation from Production I.G. The Sci-fi, crime solving anime began airing from October 2012 and ended in March 2013. The series was directed by first timer Naoyoshi Shiotani, with the story being written by veteran Gen Urobuchi and the characters designed by Akira Amano. The series has received a manga and light novel adaptation, that began publishing in November 2012 and February 2013 respectively. Additionally, an Xbox One game based on the series is currently in development
Here is a synopsis of Psycho-Pass from Haruhichan:
The series takes place in the near future, when it is possible to instantaneously measure and quantify a person's state of mind and personality. This information is recorded and processed, and the term "Psycho-Pass" refers to a standard used to measure an individual's being. The story centers around the "enforcement officer" Shinya Kougami, who is tasked with managing crime in such a world.

In the future, it is possible to quantitatively measure a person's emotions, desires, and every inclination. In this way, it is also possible to measure a person's criminal tendency factor, which is used to judge criminals.

This is the story of a team of policemen dedicated to maintaining public order. Some of them work in the Enforcement Division, responsible for the apprehension of criminals, while others belong to the Supervisory Division which oversees their colleagues in Enforcement.