Re: Hamatora is the second season of Hamatora which is an anime adaptation of the manga which is written by Yukino Kitajima with Yu Wazu illustrating. The first episode of Re: Hamatora aired today on July 8 and will continue to air throughout the summer 2014 anime season.
Re: Hamatora synopsis from Haruhichan:
The highly anticipated sequel is here. Wrapped in shock and mystery, the story continues!

It has been three months since the incident at Yokohama. Things have been settling down at Cafe Nowhere. Murasaki and Hajime have teamed up and started investigating again. After an unforeseen reunion, Art holds Nice at gunpoint. What are his real intentions? What will become of the connection between Art and Hamatora?
| | |
| --- | --- |
| Genres: Comedy, Mystery, Shounen, Super Power | Producers: DAX Production, Lerche, NAZ, DIVE II Entertainment |
| Premiere: July 8, 2014 | Airtime (GMT+9): Mondays at 26:05 |
| Episodes: | Station: Tokyo TV (TXN) |
| Join the conversation @hamatora_PR or #ハマトラ | Promotional Videos: PV1 |
Visual: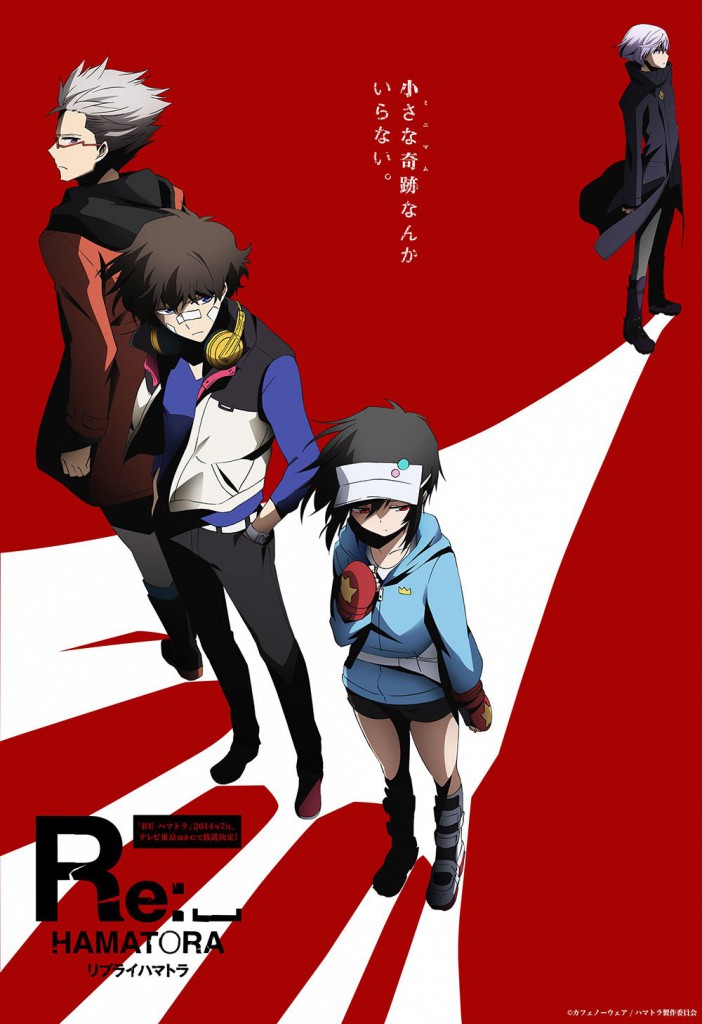 Is Re: Hamatora on your watch list this summer?