The official website of the anime adaptation of Hinako Seta's Re-Kan! 4koma has revealed the anime's air date:
April 2: TBS (2:16am JST), CBC (3:30am JST)
April 3: Sun TV (23:30 JST)
April 5: TUT (1:20am JST)
April 11: BS-TBS (1:30am JST)
In addition to this, a new visual was also revealed: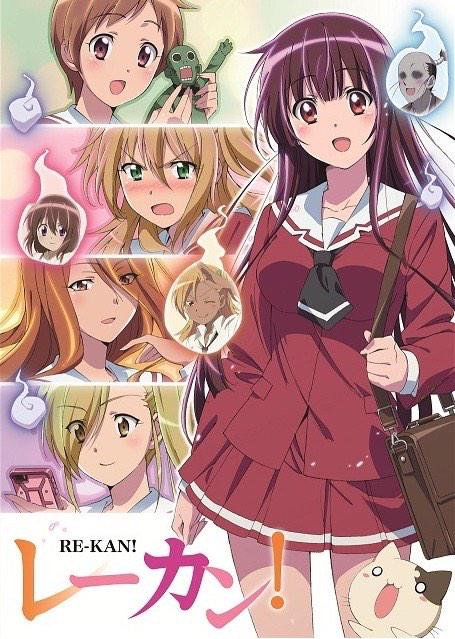 Here's the past visual: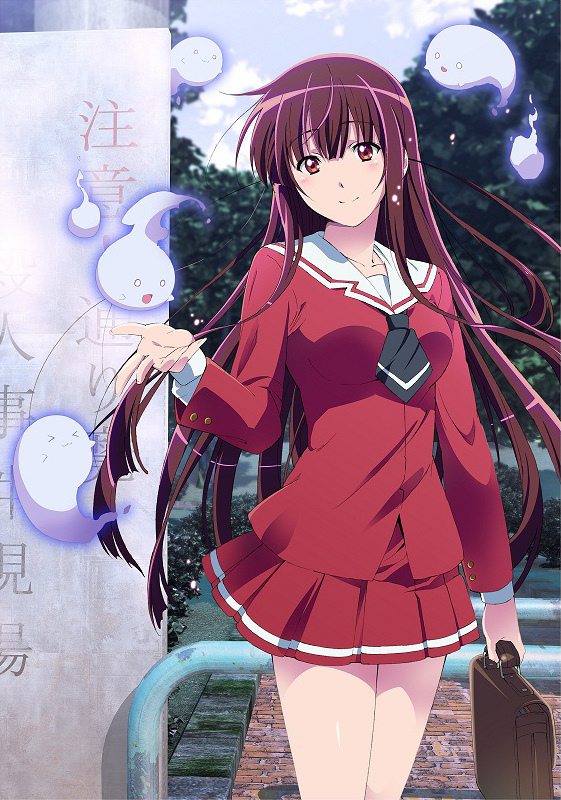 The official website also revealed additional members of the anime's cast:
Yoshihisa Kawahara (Yomotsu Hirasaka in Mirai Nikki) voices Daihen-zamurai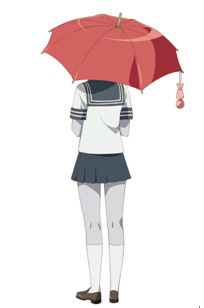 Mikako Izawa (Satsuki Kashiwaba from Futsuu no Joshikousei ga [Locodol] Yatte Mita.) will voice Hanako-san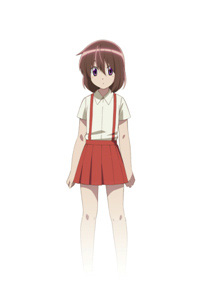 Kujira (Orochimaru in Naruto) as Ero-neko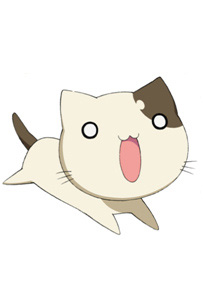 Eriko Matsui (Benio Yonomori in Mikakunin de Shinkoukei) will play the role of Merry-san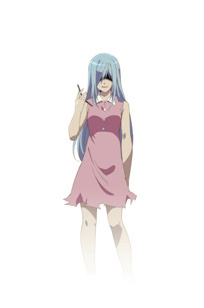 Aya Uchida (Kotori Minami in Love Live! School Idol Project) is voicing Kogal Spirit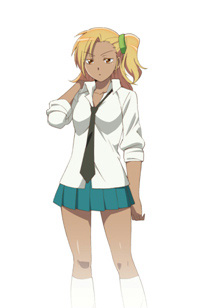 Futaba Kino (First Major Role) will be voicing the Faceless Spirit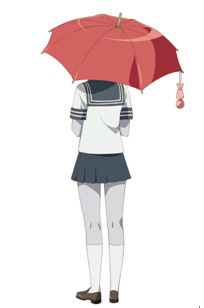 The main themes of the anime were also revealed. The Opening song will be Colourful Story and the Ending theme will be Kesaran Pasaran. Both songs will be performed by the duo every♥ing!, which consists of the anime's two main voice actresses Ibuki Kido and Erii Yamazaki.
The previously revealed cast members of the anime includes:
Kido Ibuki (Rinka in Tokyo ESP) as Amami Hibiki, a polite and relaxed girl who often worries about others around her more than she worries about herself. She can see and communicate with the supernatural!
Itou Miku (Usami Nanako in Locodol) as Inoue Narumi, Amami's classmate and friend who hates ghosts and scary stories.
Iida Riho (Rin in Love Live! School Idol Project) as Uehara Kana, a popular blogger who is very curious about Amami's ability.
M.A.O (Mikoto in Ore Twintails ni Narimasu) as Esumi Kyouko, Uehara's childhood friend and also a former delinquent. Even so, she's very caring and compassionate.
Yamazaki Eri (Roboko in Sekai Seifuku Bouryaku no Zvezda) as Ogawa, a bright but airheaded person who is a girl… maybe…
The staff of the anime was earlier revealed and includes:
Director: Masashi Kudo (Hayate no Gotoku! Can't Take My Eyes Off You)
Series Composition: Takashi Aoshima (Sabagebu!)
Character Design: Aoi Yamamoto (Fairy Tail)
An event for the Re-Kan! anime will be held on March 14 at the 10th Cinema at United Cinemas Toyosu, where the first episode of the anime will be screened before its scheduled broadcast. The event itself is titled Re-Kan TV Anime Pre-Screening ~White Day Special~.The event will also see the main voice cast of the anime in attendance hosting a talk session with about the anime and their roles.
Here is the first promotional video for the anime:
The manga, Re-Kan!, was serialized under Houbunsha's Manga Time Jumbo. The manga was first published as a one-shot in the magazine's December 2009 issue. As of 2014, it has 5 compiled tankobon volumes. The fifth compiled volume was released on December 6, 2014.
Here is a synopsis of the series from Haruhichan:
Amami Hibiki is a girl who can see ghosts and other supernatural phenomena in her surroundings. The stories follow her daily life with both her friends and the otherworldly.
The Re-Kan! anime will be airing this April during the Spring 2015 anime season on TBS and BS-TBS.
Visit the anime's website here: http://www.tbs.co.jp/anime/re-kan/
And follow their Twitter: @re_kan_anime
Source: Crunchyroll