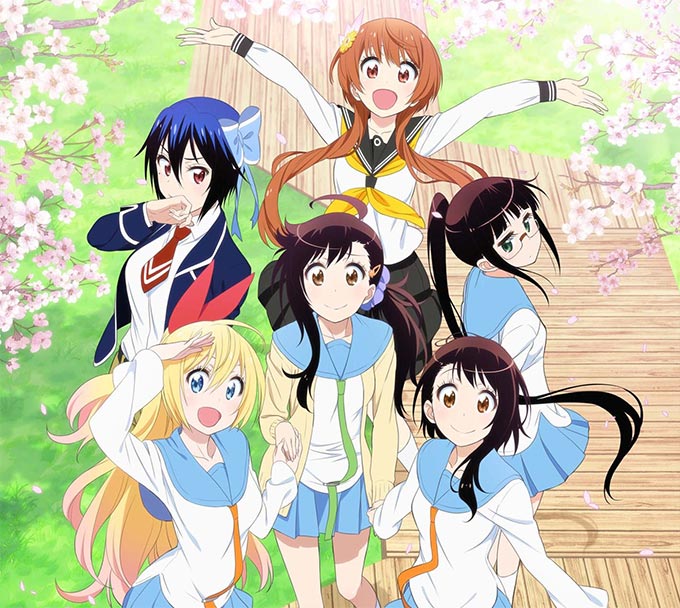 Title (English): Nisekoi:
Title (Japanese): ニセコイ:
Animation Studio: Shaft
Genres: Comedy, Romance, School, Shounen, Harem
Episodes: 12
Nisekoi is still one of the most popular manga in Japan, and it has also expanded its number of readership outside of Japan as well. The first season of Nisekoi which aired last year (my review of it can be found here) was a success, and Shaft decided to give the series another go with this season.
Story and Characters:
Following right after the first season left off, Raku and Chitoge are still living out their fake love for each other. If you've watched the first season, you'll know that this is all the story is going to really be, without too much progress on the plot itself. Nisekoi focuses on its individual character arcs instead of an overarching plot. Given that they already established the plot in the first season, there is perhaps even less plot development than ever in the second season.
Nisekoi's big appealing points is its humour and its characters, with the second season delivering once again. The cast of characters expands in the second season, with the most prominent new inclusion being Kosaki Onodera's sister, Haru. Almost every character, main and supporting, gets an arc/episode of their own in the second season which delves deeper into their pasts, and leads to some genuinely heartfelt moments. Any time an anime takes time to help develop its characters or shows more about them, it will do well in my book. The only character who doesn't get any real arc is Raku himself, as his past is still a real mystery. Of course, he has a part to play in every characters' arcs but he himself doesn't really go through any real personality changes.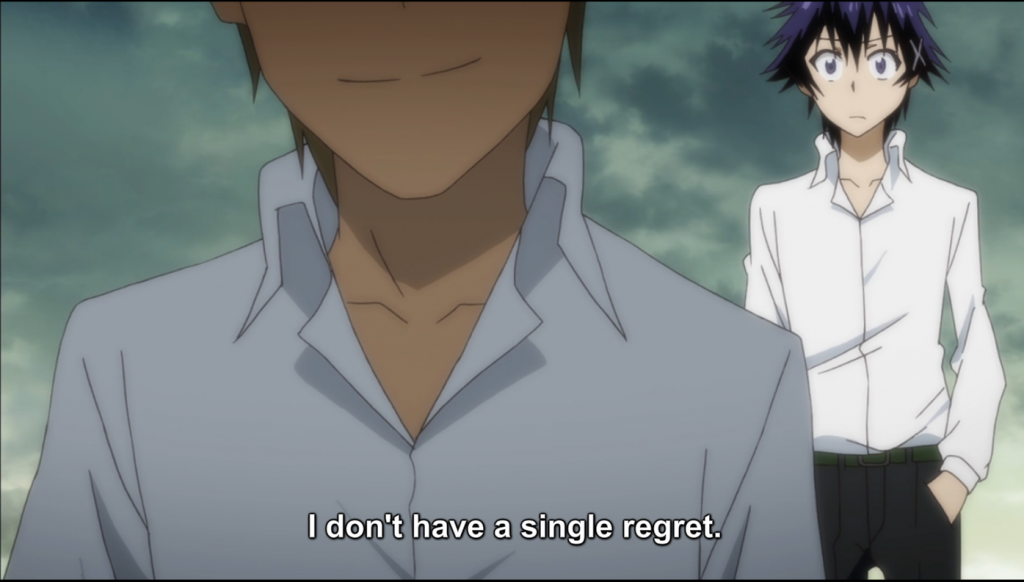 If you watched this for a really good romance story, you're looking in the wrong place. However, if you're looking for more of those lovable characters from the first season, there's sure to be a couple of episodes in here that are just right for you.
Visuals and Animation:
Shaft usually does a good job when it comes to their art and animation, and Nisekoi is no exception. Shaft uses the same style they used in Hidamari Sketch and Koufuku Graffiti for Nisekoi. It's colourful and vibrant, with a lot of detail put into the characters. Another part that adds to Nisekoi's humour is the characters' reactions, which is done really well using facial expressions. This is probably the part I like best about Nisekoi is how well they handle humour just through the characters' expressions. Some of the jokes wouldn't be even be that funny if it wasn't for the absurd way the characters react to the joke they put in.
The animation for Nisekoi was pretty much standard stuff. There are times when they change up the animation for humour or during some of the more dramatic scenes. These parts stand out more, as they're supposed to.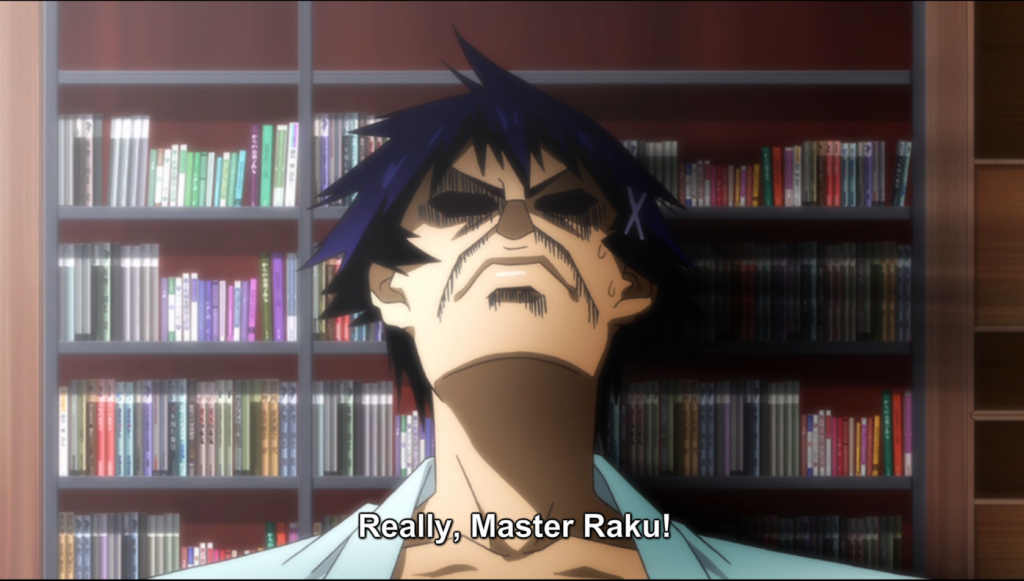 Sound and Music:
As with the first season, this is a department Nisekoi does really well in. The cast from the first season returns to lend their voices to these characters. Just as with the first season, shout-outs go to Kana Hanazawa as Kosaki Onodera, and Kana Asumi as Marika Tachibana for really making their characters shine brighter than perhaps they should. Nao Touyama as Chitoge Kirisaki, and Ayane Sakura as Haru Onodera also deserve recognition for their roles. Every voice acotr did well in their roles, but these four stand out.
In absence of the newly re-established ClariS unit, who did the first season's openings, Shaft brought in LiSA who, in my eyes, is the next best thing. Nisekoi:'s OP "Rally Go Round" by LiSA, is my personal favourite song from this season. The EDs were usually different depending on whose arc was just shown, but the one played the most often was 曖昧ヘルツ (Aimai Hertz) by the female main characters. "Aimai Hertz" is an upbeat and playful song that fits the nature of the anime. A couple of my other favourite EDs were "TrIGgER" by Seishirou Tsugumi (Mikako Komatsu) and またど~らぶ (Matado Love) by Marika Tachibana (Kana Asumi). The background music was good, and it helped punctuate the mood of the scenes they were placed in.
Final Verdict:
If you enjoyed the first season of Nisekoi, you'll probably enjoy this, as there is more development of all of the characters. If you weren't a fan of the first season or aren't interested by the premise, the second season will do nothing to change your mind. The second season was a love letter to the fans and not much else.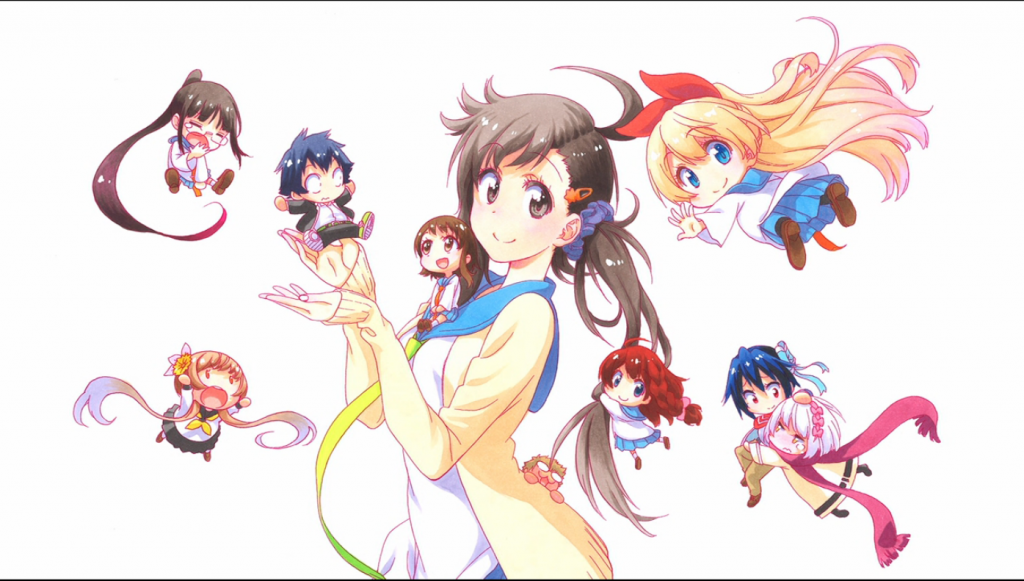 + Strong sound department, especially when it comes to voice acting
+ Good humour
+ Good characters
– Zero plot development
So Nisekoi fans, are you ready to make the comments section your next battleground? Let me hear you!