It was revealed in the third manga volume's wraparound jacket band that an anime adaptation of Ishio Yamagata's Rokka no Yuusha series has been green-lit. More information will be provided soon.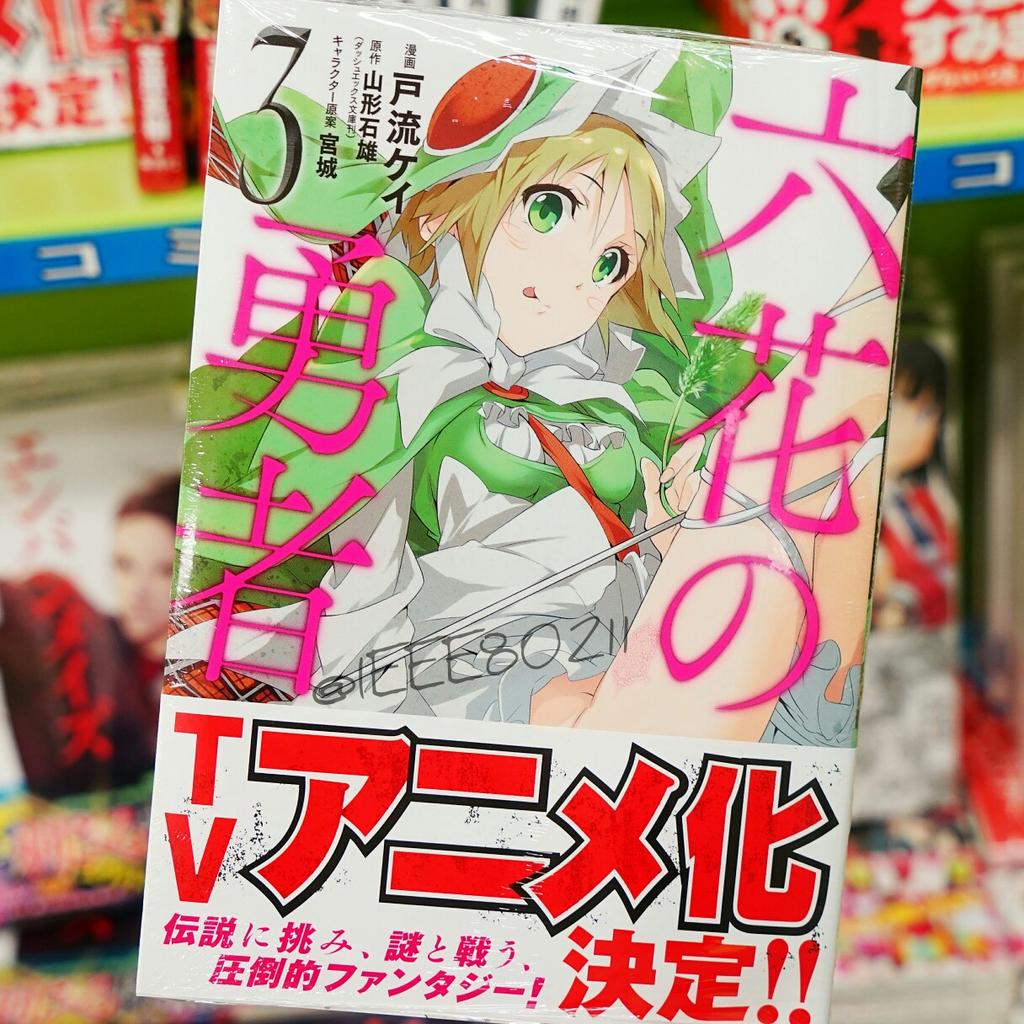 The action-fantasy seinen light novel series was published on August 25, 2011 and is still ongoing. It was written by Ishio Yamagata and drawn by Terui (Saredo Tsumibito wa Ryuu to Odoru). It has received a manga adaptation on February 25, 2012 and it was illustrated by Kei Toru (Akame ga Kill! Zero). It was serialized on Shueisha's Super Dash & Go! magazine. On Friday, November 21, Shueisha's Dash X Bunko will print the fifth compiled light novel volume and the third compiled manga volume.
Synopsis from MAL:
When the "Majin" awakes, the goddess of fate will choose six warriors and bestow them with the power to save the world. Somewhere on their bodies, a crest in the shape of a flower will appear and as a result the warriors are "The Heroes of the Six Flowers." As the day of the Majin's revival nears, Adlet, a boy who calls himself the strongest man in the world, is chosen as one of the "Six Flowers." But when the heroes arrived at their designated location, they found that there were seven heroes present. Which meant that one of them was an imposter and an enemy. Confused by the impossible situation, suspicion and paranoia spread among the chosen. And within a thick forest, the heroes' fierce battle begins!
You could read the Japanese web comic version on Rokka no Yuusha's Official Shueisha Website.
Source – IEEE802.11, 0takomu