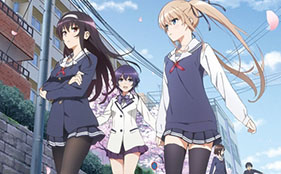 The official website for the upcoming TV anime adapation of Fumiaki Maruto's popular comedy light novel series Saenai Heroine no Sodatekata has revealed the 2nd key visual. The anime is scheduled to air next January 2015.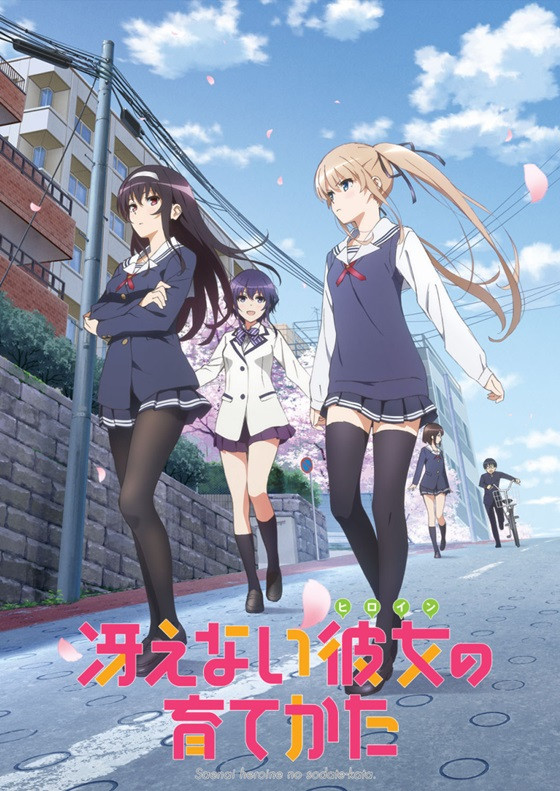 In addition to this, the anime's main cast were also revealed:
Yoshitsugu Matsuoka (Kirito from Sword Art Online) will lead the cast as the otaku Tomoya Aki
Kiyono Yasuno (Tina Kobayakawa in Wake Up Girls!) will be voicing Megumi Katou, who met Tomoya by fate
Saori Oonishi (La Folia Rihavein in Strike the Blood) voices Eriri Spencer Sawamura, a childhood friend of Tomoya
Ai Kayano (Menma from AnoHana) as Utaha Kasumigaoka, a popular writer
Chinatsu Akasaki (Shinka Nibutani in Chuunibyou demo Koi ga Shitai!) voices the role of Izumi Hashima
Sayuri Yahagi (Suzu Hagimura from Seitokai Yakuindomo) will be playing Michiru Hyoudou
Tetsuya Kakihara (Natsu Dragneel from Fairy Tail) as Iori Hashima
The anime's production staff were revealed as well and includes:
Director: Kanta Kamei (Oreshura, Ryuugajou Nanana no Maizoukin)
Screenplay Writer: Fumiaki Maruto (White Album 2, light novel writer)
Music Composer: Hajime Hyakkoku (GJ-bu, K-ON!)
Animation Studio: A-1 Pictures (Aldnoah.Zero, Sword Art Online)
Previous visual: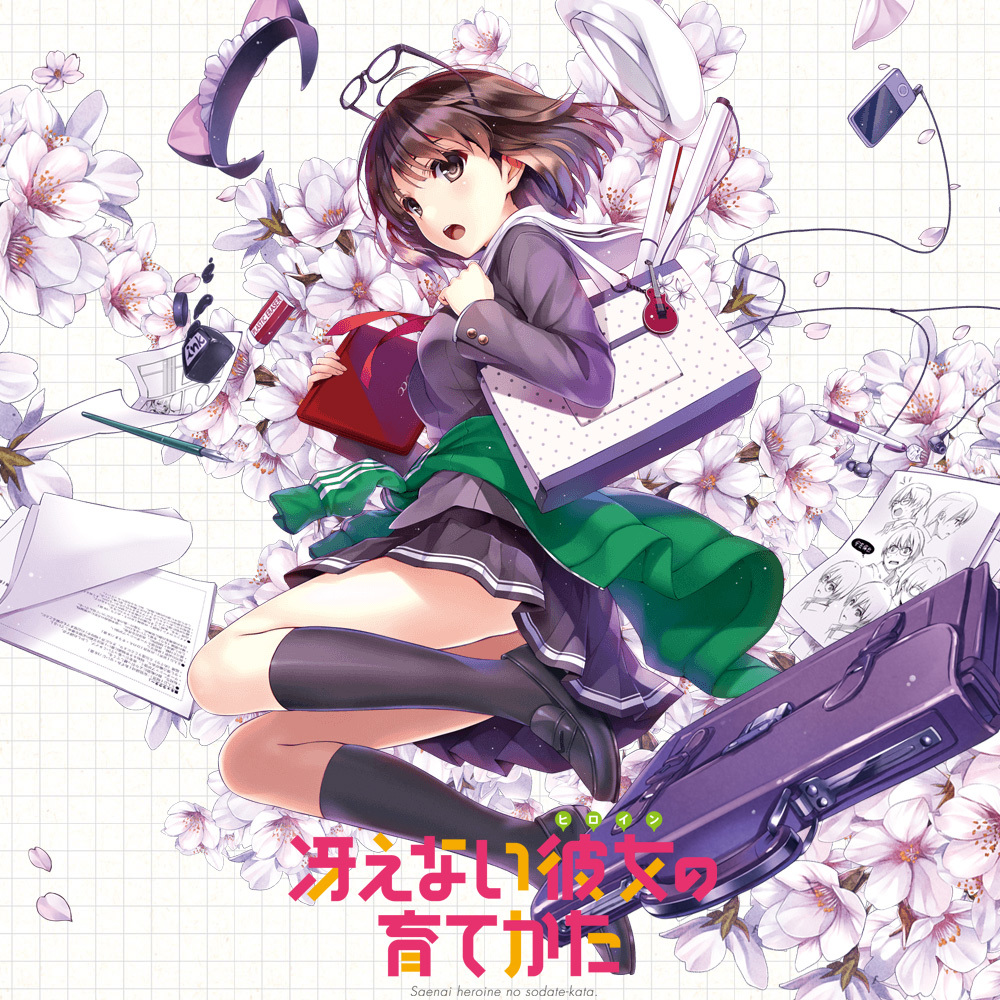 The first promotional video for the series launched earlier this year in March:
Saenai Heroine no Sodatekata TV CM for the 6th volume:
Saenai Heroine no Sodatekata novel 1-6 volume covers:
Saenai Heroine no Sodatekata also known in the short form Saekano, is a Japanese light novel series by Fumiaki Maruto, with illustrations by Kurehito Misaki. Fujimi Shobo has published seven volumes since July 2012 under their Fujimi Fantasia Bunko imprint. It has received a manga adaptation in addition to two spin-off manga adaptations. An anime television series adaptation by A-1 Pictures is scheduled to air from January 2015 on Fuji TV's noitamina block.
Saenai Heroine no Sodatekata synopsis from Haruhichan:
The life of Tomoyo Aki, a highschool otaku working part time to support his BD hoarding. With remarkable luck, he bumps head-first into, Megumi Kato, the most beautiful girl he has ever seen. Naturally, the meeting twists his life into a complicated torrent of relationships. Eriri Spencer Sawamura, his half-foreigner childhood friend who's always valued her relationship with MC. Kasumigaoka Utaha, a cold, composed renowned literary genius who shoves everyone aside from our protagonist. What is this? An eroge introduction?

The tale of a small not quite doujin circle, but not quite indie studio's journey through the tough territory of comiket and beyond.
Source: ANN, Otaku Tale