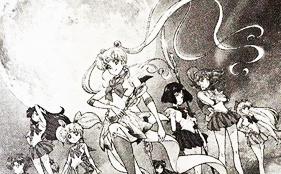 The official website for the fabled magical girl franchise revealed this past Friday that the third season, featuring the outer Senshi, also known as the Death Buster arc, of Pretty Guardian Sailor Moon Crystal will be coming out in spring of 2016 with a new director and character designer.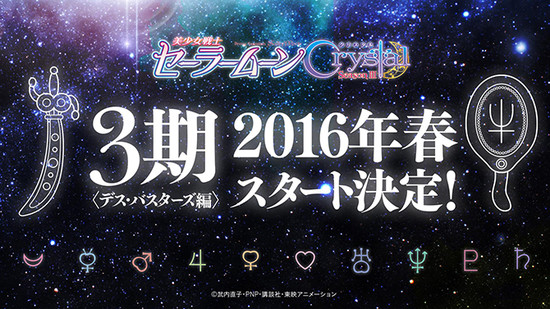 Chiaki Kon (Junjou Romantica, Golden Time) will be taking over for Munehisa Sakai in directing the anime, while Akira Takahashi (Dokidoki! Precure, Suite Precure) will take over for Yukie Sako in creating the character's designs. Yuji Kobayashi will still be in charge of the script, so we can continue to expect wonderfully constructed writing, brilliantly sewn characters, and the overall great appeal of this favorite arc. Takashi Kurahashi is returning as art director, and Yasuharu Takanashi is returning to compose music for the series. King Records will produce the music, and Toei Animation will continue animation.
Animedia magazine released these first visuals for season 3: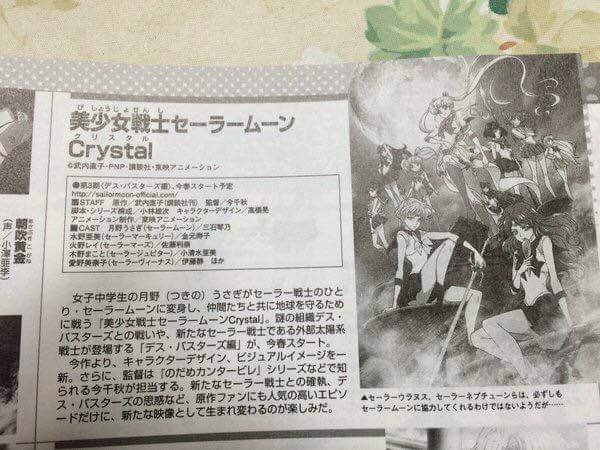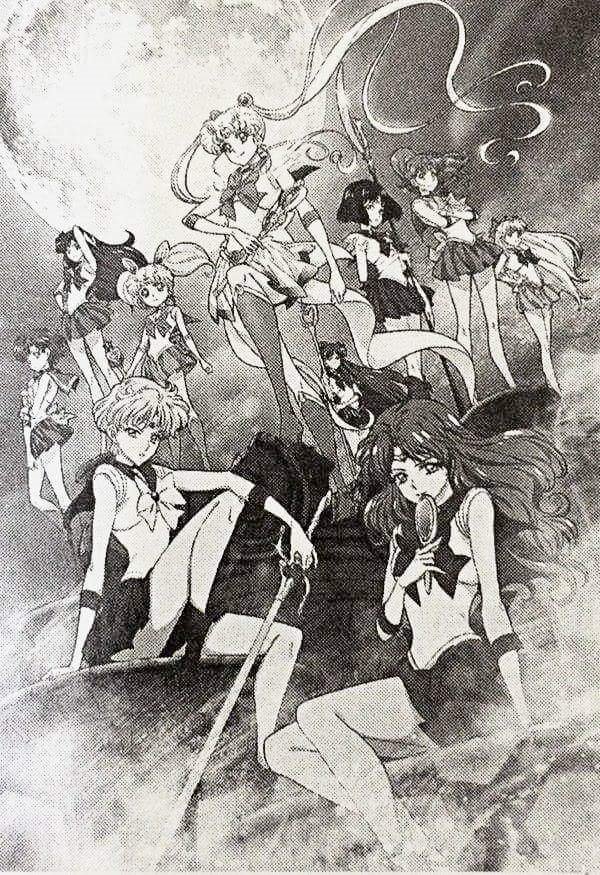 On Sailor Uranus' birthday, January 27, Niconico will entertain a live event to announce the cast for the outer Senshi.
The third season will focus on the Death Busters arc. The new season will assemble all 10 Senshi — specifically, the popular outer Senshi such as Sailor Uranus, Sailor Neptune, and Sailor Saturn who will join Sailor Moon, Sailor Chibi Moon, and the others to defend Earth from the negaverse. The new season will adapt the arc from the fifth and sixth volumes of Naoko Takeuchi's original Sailor Moon manga.
Source: Anime News Network