One of Japan's most popular and loved Sailor Senshis are finally making its way to your purse this coming March. Scheduled to launch on  ISETAN's online store next month, Samantha Vega has teamed up with the Sailor Moon franchise with a line of upcoming themed handbags, wallets, and cases for phones and accessories.
Some of the first released items were their handbags with designs based on Sailor Moon's cat Luna and a white bag with a moon stick charm. While the white purse is officially designed for the moon stick, some could say it looks like Artemis.
Another cute addition the new line is wallets based on the Sailor Senshi themselves. From left to right is Sailor Mercury, Sailor Mars, Sailor Jupiter, Sailor Venus, Sailor Moon and finally Chibiusa.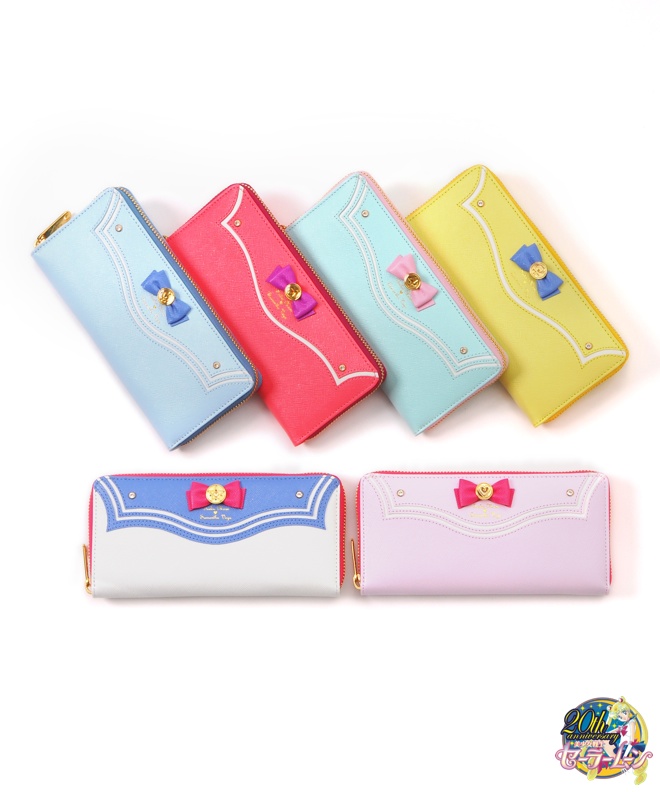 The last items featured in the product line are what are described as Senshi-themed "multicases" for conveniently carrying accessories and phones. Both the multicases and wallets also feature buttons based on the senshi's symbols and a leather texture.
Samatha Vega and
ISETAN'
s product line will be available for purchase in March
here
 under the name "
Girls Sparkle Love ~Let's Prism Power Make Up!!~
". Tokyo residents and visitors can purchase them at
ISETAN's
store in Shinjuku between March 25th and 31st. Which ones will be in your closet?
Source – Anime News Network, Sailor Moon Collectibles, Sailor Moon Official