Sailor Moon Crystal's third season was recently teased at on Sailor Moon's 20th anniversary official website. The popular reboot to the original Sailor Moon anime has been a raving success and it was officially announced that a third season, which will cover the Death Busters arc, is in the works. In addition there's also news of a mysterious new project. However there's not much else known about either the third season or this new project. More is said to be announced at a later date.
The first season of Crystal will be re-airing on Tokyo MX starting on October 5 at 11:00 p.m.
Naoko Takeuchi's famous magical girl manga work, Sailor Moon is known and praised world wide. It inspired its first anime adaptation that ran from 1992 to 1997 and secured the hearts of many fans who still hold the Sailor Senshi close to their hearts. Following the anime there have also been movies and musicals. Sailor Moon is all about girl power and feminism and independence and that's something that should be celebrated.
Bishoujo Senshi Sailor Moon: Crystal synopsis from Haruhichan:
New Sailor Moon anime commemorating the 20th anniversary of Sailor Moon.

Usagi Tsukino is a second-year middle school girl who is a little clumsy and a crybaby, but she is full of energy. One day, she meets Luna, a black cat with a crescent moon on her forehead, and she transforms into Sailor Moon, a sailor-uniformed pretty guardian of love and justice! As a chosen guardian of justice, Usagi seems to have a mission to find the Illusionary Silver Crystal with the other guardians and to protect the princess.

Meanwhile, the queen of the Dark Kingdom, Queen Beryl, also sends minions to the town where Usagi lives to obtain the Illusionary Silver Crystal, which has immense power. This causes strange events to unfold…

Can Sailor Moon really find the Illusionary Silver Crystal with the other Sailor guardians, and protect the princess…?!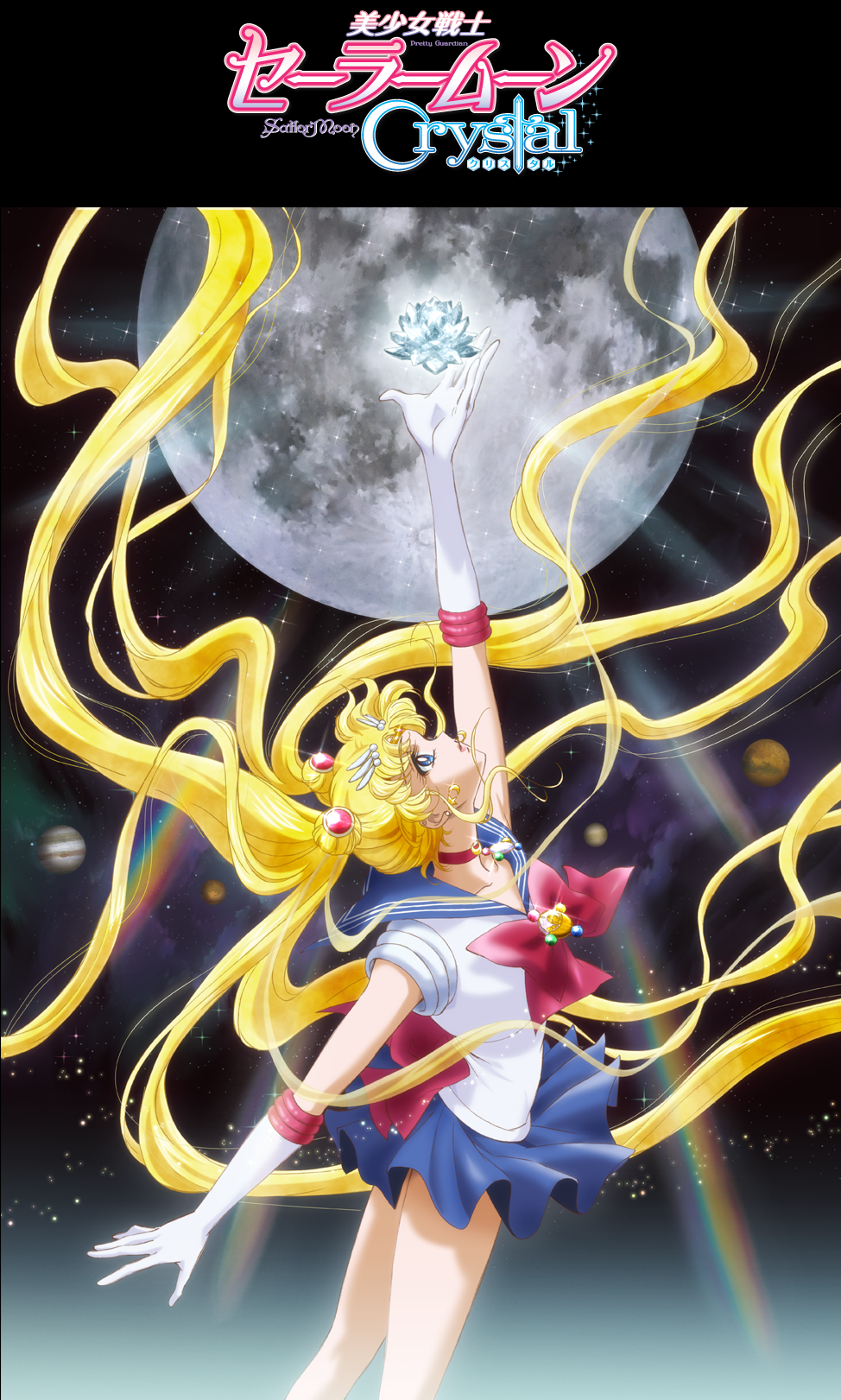 You can visit the anime's official website: http://sailormoon-official.com/animation/
You can also follow their Twitter: @sailormoon_20th
Source: Anime News Network