The official website for the television anime of the Muv-Luv Alternative spinoff novel Schwarzesmarken began streaming a new promotional video on Sunday. The new video also previews the opening theme song "white forces" by fripSide. The ending theme song will be titled "Kanashimi ga Jidai o Kakeru" (Sadness Runs Through the Times) and performed by Zähre (the unit formed by voice cast members Minami Tanaka and Nozomi Yamamoto).
The anime will debut on January 10th.
The website also unveiled a new visual for the upcoming series: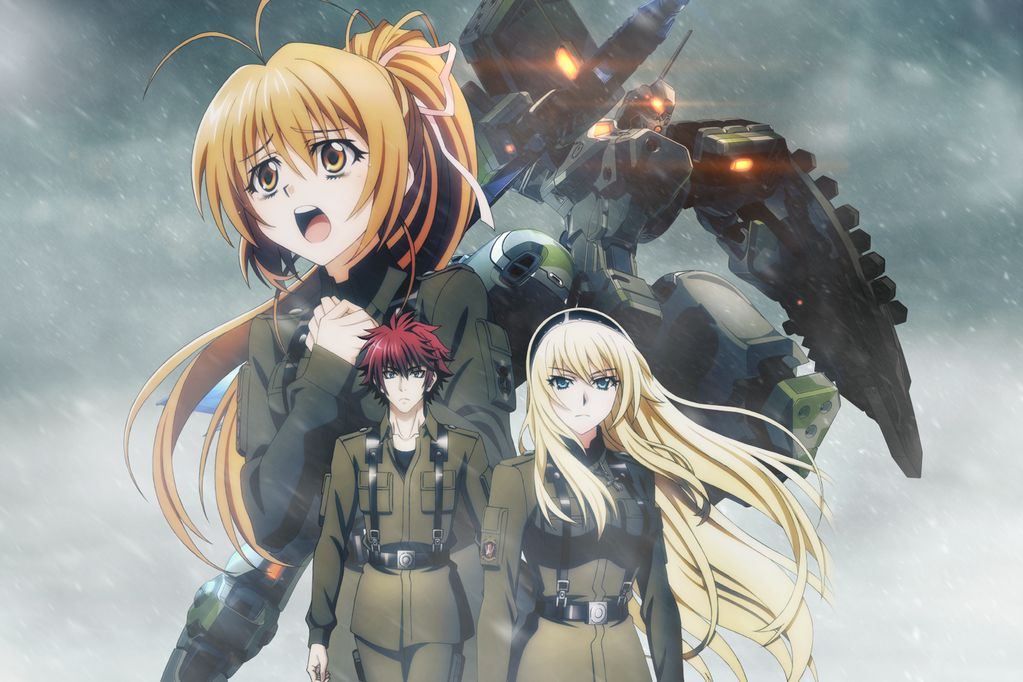 The cast was recently revealed and include:
Kenichi Suzumura (Mikiya Kokutou from Kara no Kyoukai) will voice Theodor Eberbach
Minami Tanaka (Hana N. Fountainstand  from Hanayamata) as Katia Waldheim
Nozomi Yamamoto (Yukimura Kusunoki from Boku wa Tomodachi ga Sukunai) as Irisdina Bernhard
Yoshino Nanjo (Eri Ayase from Love Live! School Idol Project) will cast Lise Hohenstein
Kiyono Yasuno (Megumi Katou from Saenai Heroine no Sodatekata) as Gretel Jeckeln
Chika Anzai (Chaika Trabant from Hitsugi no Chaika) as Anett Hosenfeld
Emiri Katou (Kyuubey  from Mahou Shoujo Madoka Magica) as Pham Thi-Rang
Michiyo Murase (Sucy Manbavaran from Little Witch Academia) as Sylvia Kschessinska
Kenta Miyake (Mohammed Avdol from JoJo's Bizarre Adventure: Stardust Crusaders) as Walther Krüger
Beatrix Brehme: Yukari Tamura (Nanoha Takamachi from Mahou Shoujo Lyrical Nanoha) as Beatrix Brehme
Heinz Axmann: Ken Narita (Jeremiah Gottwald from Code Geass: Hangyaku no Lelouch) as Heinz Axmann
Manami Numakura (Takao from Aoki Hagane no Arpeggio: Ars Nova) as Kirce Steinhoff
The staff include:
Animation Production: LIDEN FILMS (Terra Formars, Arslan Senki) and Ixtl (Muv-Luv Alternative: Total Eclipse)
3DCGI: Sanzigen
Director: Tetsuya Watanabe (Strain: Strategic Armored Infantry, Zone of the Enders, Rumbling Hearts)
Series Composition: Tatsuto Higuchi (Cross Ange Rondo of Angel and Dragon, Bakumatsu Gijinden Roman)
Anime Character Designs: Shuichi Hara (Alice in the Country of Hearts: Wonderful Wonder World)
Original Character Designs: CARNELIAN (Terra Formars)
Sound Director: Satoshi Motoyama (Death Parade)
Music Producer: Evan Call (Tokyo ESP)
Music: Elements Garden (Senki Zesshou Symphogear)
Anime visual: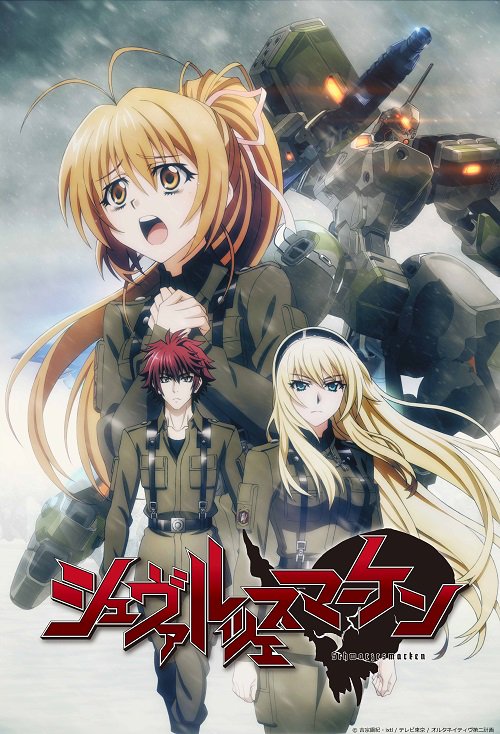 Schwarzesmarken is a series set in the Alternative universe, during the early years of the BETA invasion. It replaced the Muv-Luv Alternative Total Eclipse serialization in the Tech Gian magazine. The series is written by Hiroki Uchida and illustrated by CARNELIAN.
Schwarzesmarken synopsis from Haruhichan:
Schwarzesmarken is a spin-off of the Muv-Luv Alternative series, but the events takes place in 1983.

The East German Army 666th TSF Squadron "Schwarzesmarken" (Black Marks) are a special-forces unit tasked with assaulting BETA forces through unconventional tactics; specifically, they target Lux and Magnus Lux to deny the BETA the advantage of ranged firepower. Their orders are given the topmost priority, such that it is common practice for the 666th to ignore allied distress calls that will result in deviation from their original mission, even if only for a short moment.

The 666th Squadron mostly operates MiG-21s, with their squadron commander Irisdena Bernhard piloting an MiG-21PF.
Source: Schwarzesmarken official website