The official website of the Shingeki no Bahamut: Genesis anime has released the first key visual for the anime's debut which is this October, during the fall 2014 anime season. Information about cast can be found here.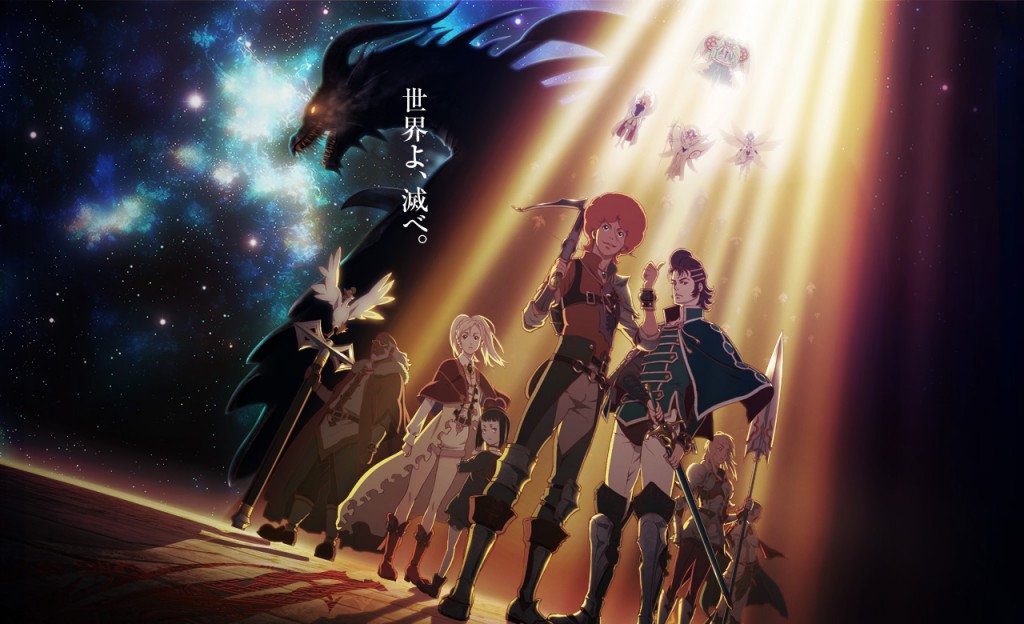 First visual: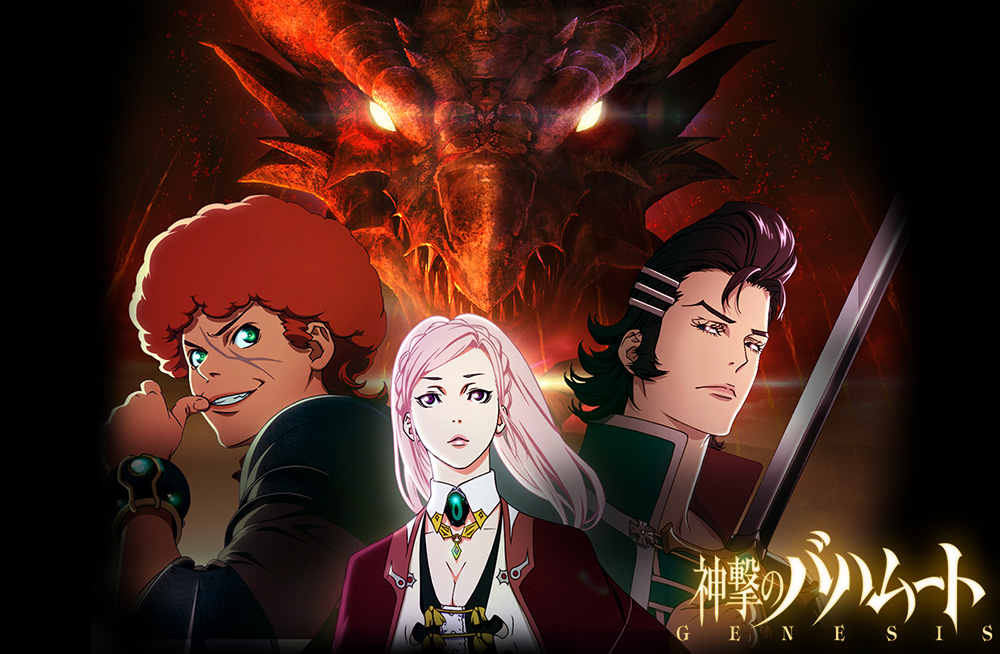 Shingeki no Bahamut: Genesis PV:
Shingeki no Bahamut (Rage of Bahamut) is a free to play mobile Collectable Card Game developed by Cygames. The game originally released on Android in January 2012, before making its way to iOS in April the same year. Since its release the game has become one of the most popular apps of the year with over 8 million players. The game involves players roaming the lands and fighting enemies using cards, from either Man, Demon or Gods cards. The game also holds numerous events with the major event titled Holy Wars.
Shingeki No Bahamut Genesis will be based on the mobile game, to what capacity has not been revealed yet. It will be airing this October during the Fall/Autumn 2014 anime season. You can get the original game for free on Android and iOS.