During the Wake Up, Girls! Festa.2014 Winter event at the Makuhari Messe venue it was announced that a sequel movie for Wake Up, Girls! will premiere in 2015. The announcement was revealed with this trailer:
Text: And so…
Text: We…
Text: Take our next step…
The movie will feature the return of the TV anime's staff, with Yutaka Yamamoto (Fractale, Kannagi) directing the film at his studio Ordet. Touko Machida (Hamatora The Animation, Katanagatari) is writing the scripts, and Chikaoka Sunao (Blossom, Fractale episode 3, 9 and 11) will serve as both the character designer and animation director. Satoru Kousaki (Bakemonogatari, Monogatari Series: Second Season) from MONACA will compose the music, and DIVEⅡentertainment will produce the sound.
Visual: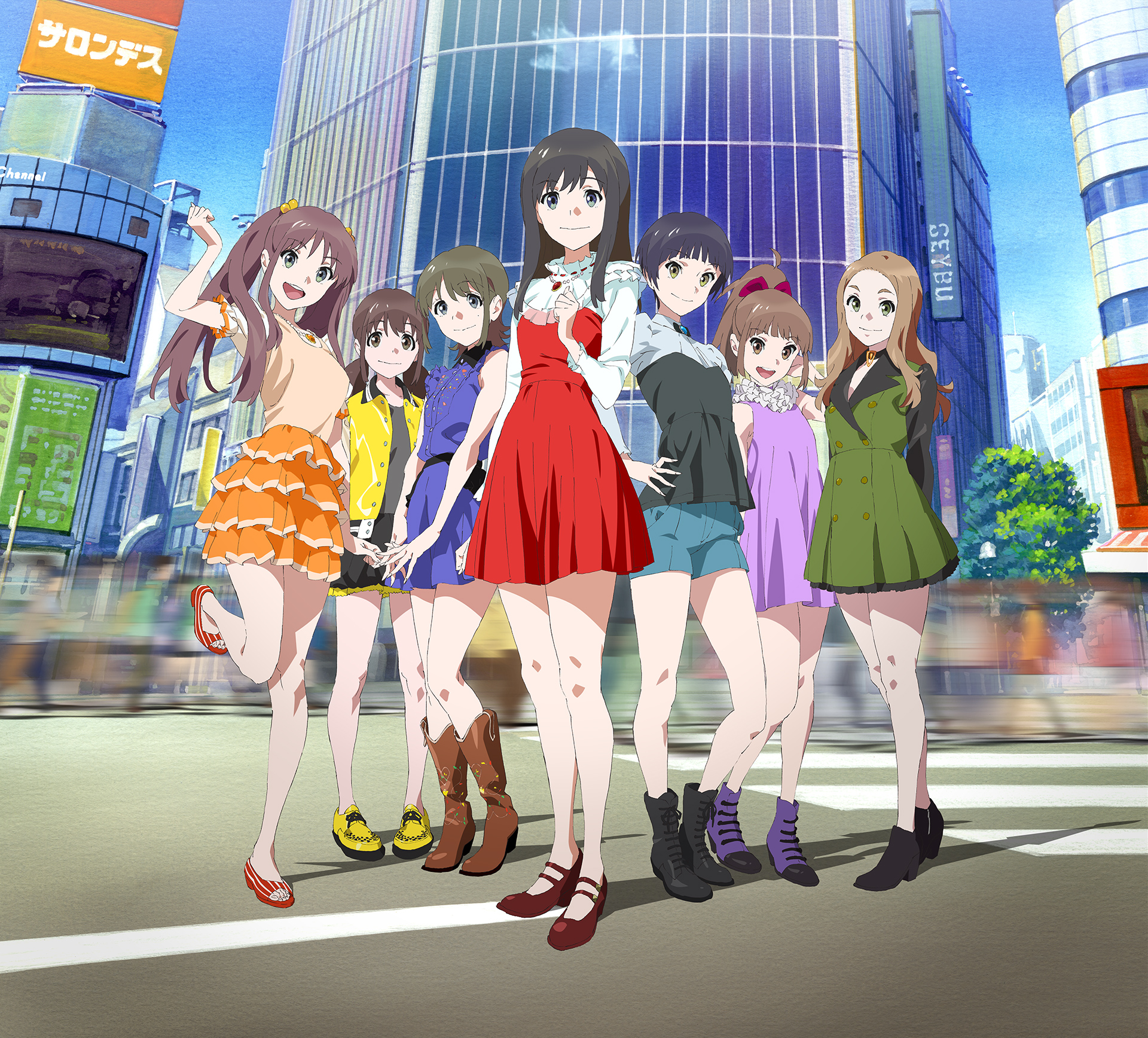 Wake Up, Girls! is an anime series produced by Ordet and Tatsunoko Production and directed by Yutaka Yamamoto. A movie titled Wake Up, Girls! – Seven Idols opened in Japan on January 10, 2014, and a television series aired in Japan between January and March 2014. A second movie has been announced for 2015.
Wake Up, Girls! synopsis from Haruhichan:
Green Leaves Entertainment is a tiny production company on the verge of going out of business in Sendai, the biggest city in Japan's northeastern Tohoku region. The agency once managed the careers of magicians, photo idols, fortune-tellers, and other entertainers, but its last remaining client finally quit. In danger of having zero talent (literally), the president Tange hatches an idea of producing an idol group. On the brash president's orders, the dissatisfied manager Matsuda heads out to scout raw talent. Matsuda makes a fateful encounter with a certain girl…
Source: moca-news, Wake Up, Girls! Official website, ANN