On April 1st, 2015, the official website for the popular card game and anime Selector Infected WIXOSS announced that a new live action film was in the works. A preview was released, showing some scenes that feature Ruuko, the intrepid main character, and Tama, her card companion.
Furthermore, the website also released the exciting opportunity to buy a new "Real Selector" deck. The cards in this exclusive pack include real avatars, including cats, rocks, hammers, birds, and plastic gundams. These limited edition supreme cards will be available for only one day, April 1st, 2015, and be up for purchase at 300 yen (excluding tax).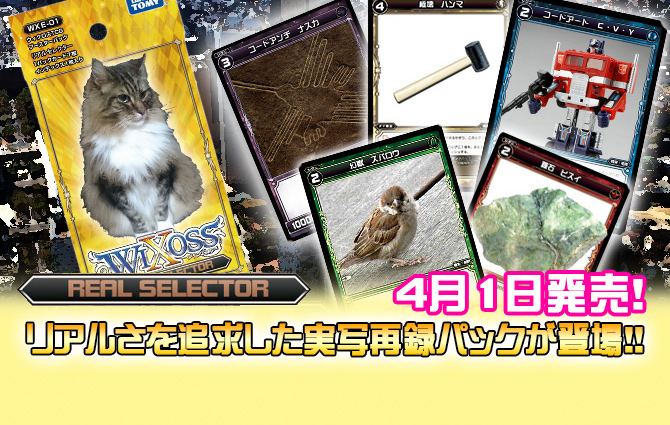 Perhaps the most exciting news of all, there will be a special Selector Infected WIXOSS even held on the day of as well. The "WIXOSS Summer Camp" will run for only a day, but it will be a day filled with incredibly fun activities and high stakes contests. Hosted in 6 different beachside venues, players will do battle with their WIXOSS cards in their swimsuits in an attempt to win the ultimate prize. However, it has been stated that regardless of the results of the game, the player who has better abdominal muscles will win. The prizes include Selector packs, special WIXOSS ear plugs, and chow mein.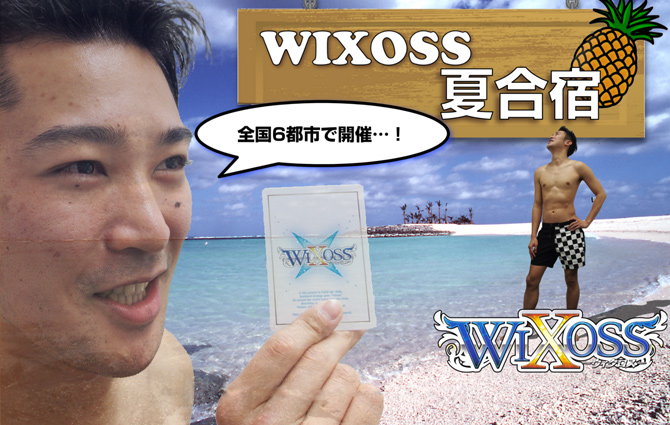 Although the other events will only last one day, more news about the live action will be released in the near future.
Selector Infected WIXOSS synopsis from Haruhichan:
WIXOSS is a card game that's popular with teenagers. Supposedly there exist "LRIG Cards," female character cards with wills of their own. Special girls can hear the voices of the LRIGs, and those who possess them are called Selectors. These Selectors have card battles in a dimension that other humans cannot access. It's said that whoever triumphs in these battles will have their wish granted. Ruko Kominato is the latest girl to find an LRIG card. She names her card Tama, and without any further explanation is thrown into her life as a Selector.
Source: Official Website