The official website of the Shigatsu wa Kimi no Uso (Your Lie in April) has revealed a brand new visual for the second cour of the anime, which began airing on January 9 with episode 12.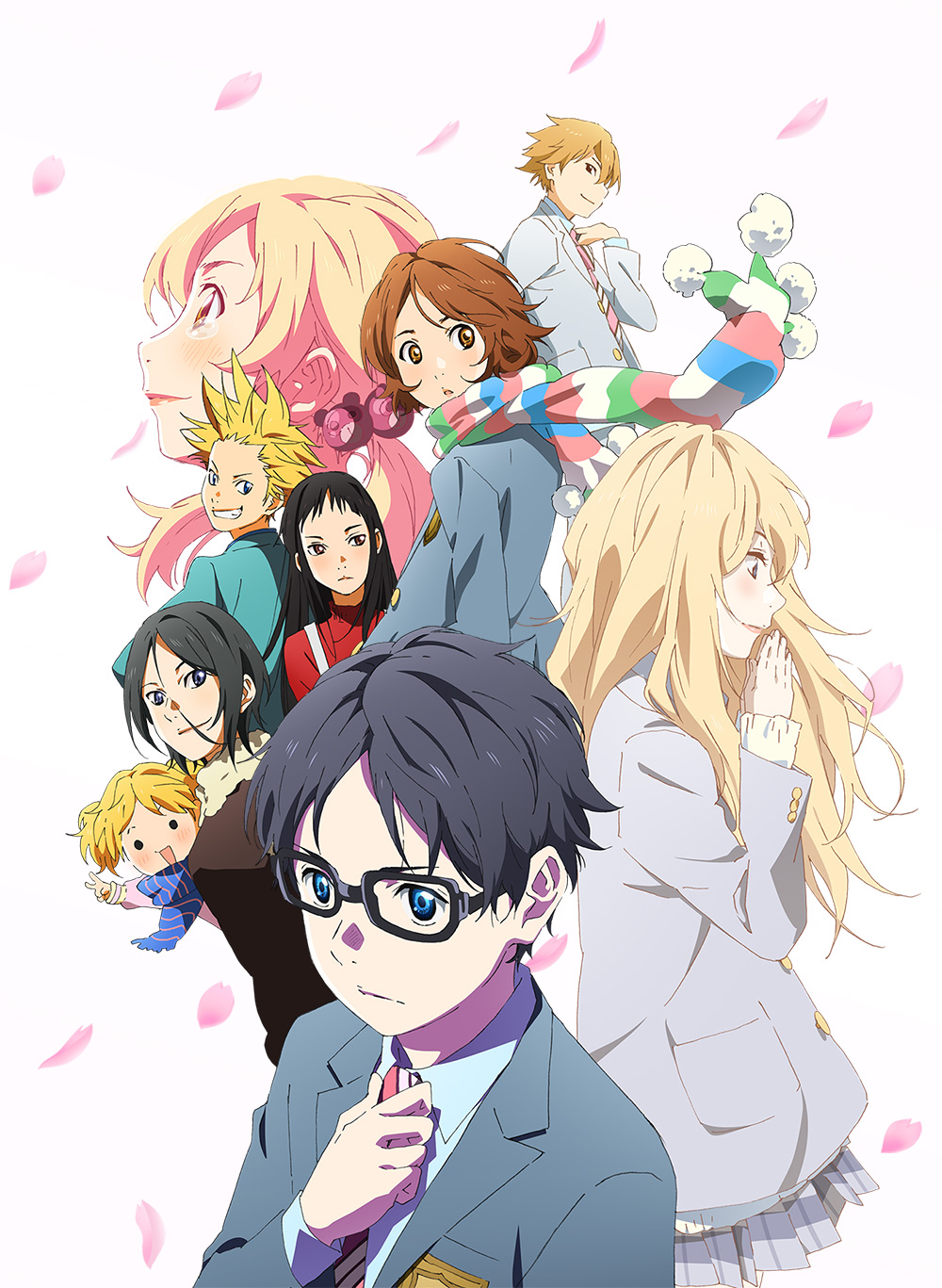 The Shigatsu wa Kimi no Uso anime began airing from October 9th last year during the Fall/Autumn 2014 anime season. The main cast of the anime consists of:
The new Opening theme of the anime is Nanairo Symphony performed by Coala Mode. and the Ending theme is Orange by the band 7!!
Kyouhei Ishiguro (Fairy Tail, Psycho-Pass) is directing the anime at A-1 pictures (Sword Art Online, Oreimo, The [email protected]). Takao Yoshioka (High School DxD, WataMote) is writing the scripts. Yukiko Aikei (Accel World, Horizon in the Middle of Nowhere) is the character designer and chief animation director. Masaru Yokoyama (Queen's Blade, Freezing Vibration) is composing the soundtrack. Jin Aketagawa (High School DxD, AnoHana) is sound director of the anime.
Here is a synopsis of the series from Haruhichan:
Piano prodigy Arima Kosei dominated the competition and all child musicians knew his name. But after his mother, who was also his instructor, passed away, he had a mental breakdown while performing at a recital that resulted in him no longer being able to hear the sound of his piano even though his hearing was perfectly fine. Even two years later, Kosei hasn't touched the piano and views the world in monotone, and without any flair or color. He was content at living out his life with his good friends Tsubaki and Watari until, one day, a girl changed everything. Miyazono Kaori is a pretty, free spirited violinist whose playing style reflects her personality. Kaori helps Kosei return to the music world and show that it should be free and mold breaking unlike the structured and rigid style Kosei was used to.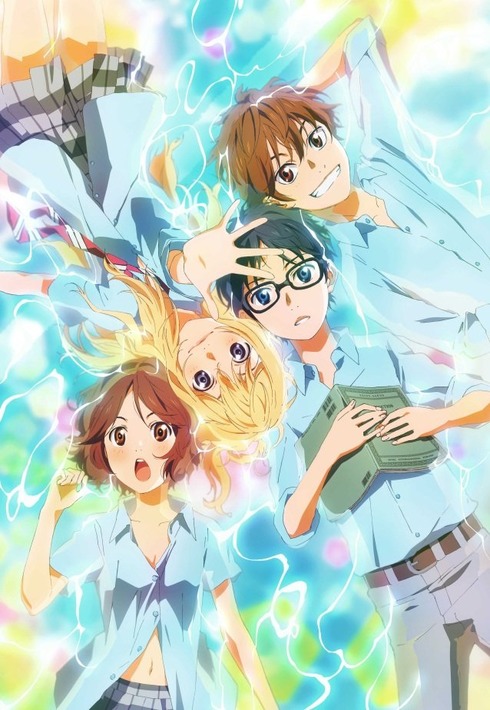 The Shigatsu Wa Kimi no Uso anime currently airs on Fridays at 1:20am on Fuji TV.
You can visit the anime's website here: http://www.kimiuso.jp/
And follow their Twitter here: @shigatsuhakimi