Masahiro Anbe has announced the end of the popular comedy manga series Shinryaku! Ika Musume (Squid Girl). Anbe had also previously stated that the series would end on it's 22nd volume.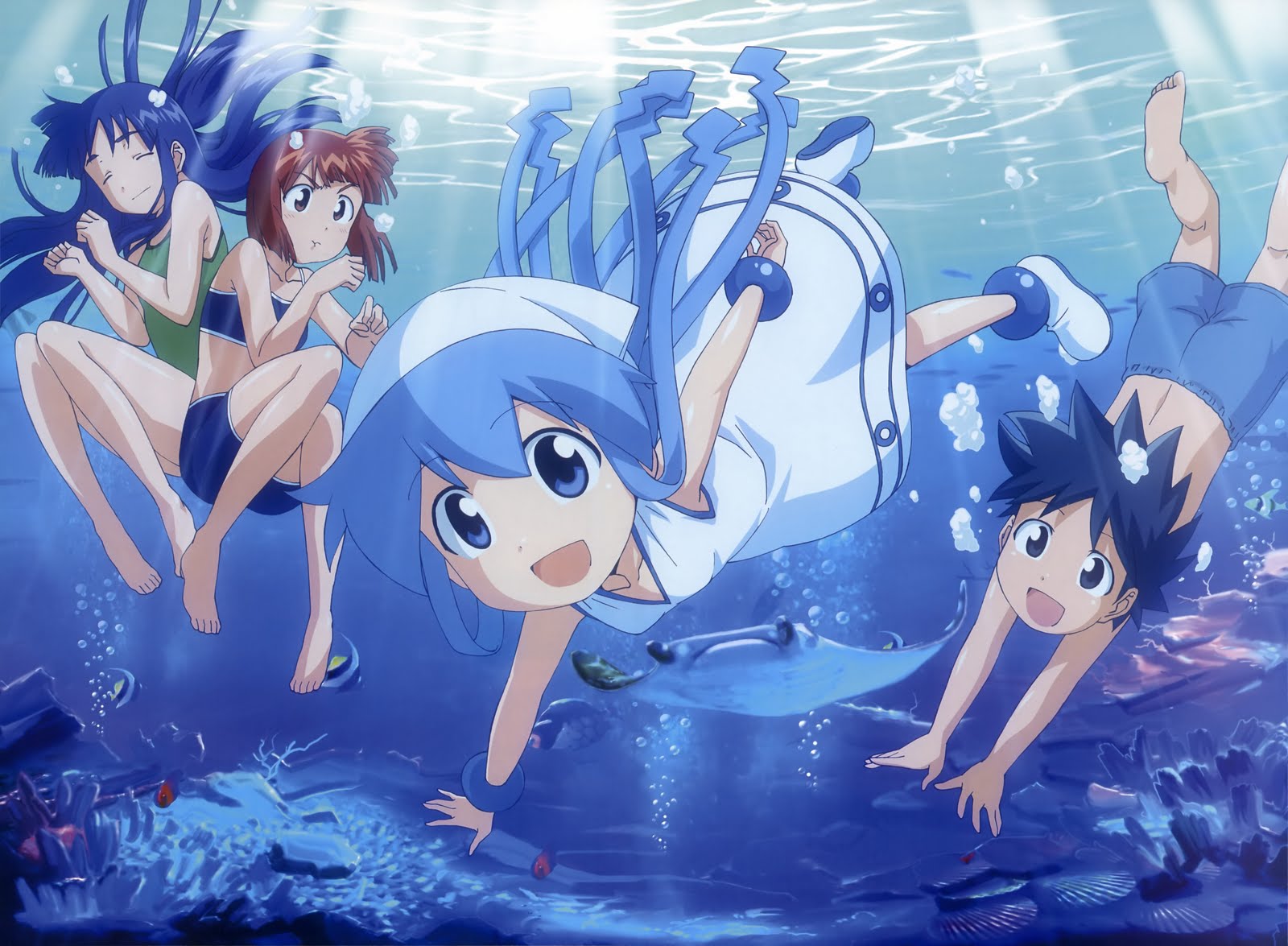 The last chapter of Shinryaku! Ika Musume is scheduled to appear in the next issue of Akita Shoten's Weekly Shonen Champion magazine, which will be published on Febuary 25th.
Shinryaku! Ika Musume is a Japanese manga series by Masahiro Anbe, which began serialization in Weekly Shounen Champion in July 2007. An anime adaptation by Diomedéa aired on TV Tokyo between October and December 2010, and a second series titled Shinryaku!? Ika Musume aired in Japan between September and December 2011. Three original video animation (OVA) episodes were released between 2012 and 2014.
Shinryaku! Ika Musume synopsis from MAL:
The sea in our world has been polluted. All sorts of trash were thrown into it, making it unpleasant deep down in the sea. One of the inhabitants of the sea, Ika Musume (Squid Girl) seeks to exact revenge on humanity for throwing trash into the sea. Clueless about the surface, she seeks to invade humanity alone, trying to rule over the world… only to find herself enslaved by one of the nearest beach-houses for breaking one side of the wall!
Source: ANN