The official website of for P.A. Works' (Angel Beats!, Nagi no Asukara) Shirobako anime has revealed images of the cover and bonuses for the first volume of the upcoming Premium Blu-ray which was announced last September.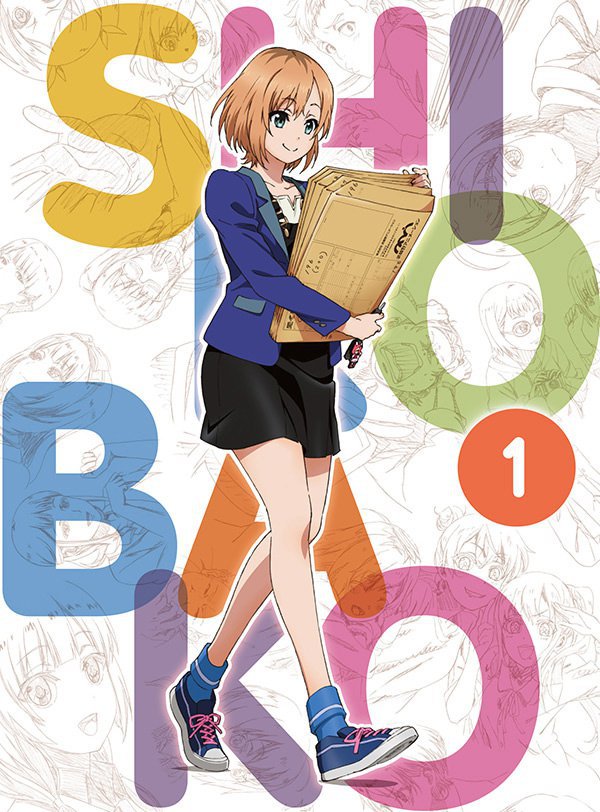 There will be two Shirobako Premium Blu-Ray volumes, each containing one cour of the anime (12 episodes each) and an Sepcial on 3 Blu-ray Discs. Volume 1 will release on November 23rd with episodes 1-12 and will retail for ¥28,000 ($275.00 USD).
The first volume will contain 3 Blu-ray discs and 3 CDs. The Blu-rays will contain the first 12 episodes of the anime, whilst the fist CD will contain part of the OST, the second CD will have a collection of voicemail messages, and the third CD having the Ending theme song of the Exodus special.
The first volume will also contain:
The first episode of the Exodus special, which has its own Opening and Ending theme songs
Storyboards of the first episode
A set of illustration cards from original character designer Ponkan 8
A special digipack illustrated by anime character designer Kanami Sekiguchi
A 156 page booklet
Uncredited Opening and Ending theme sequences
New audio commentary
First 4 episodes of the web show that interviews the cast and staff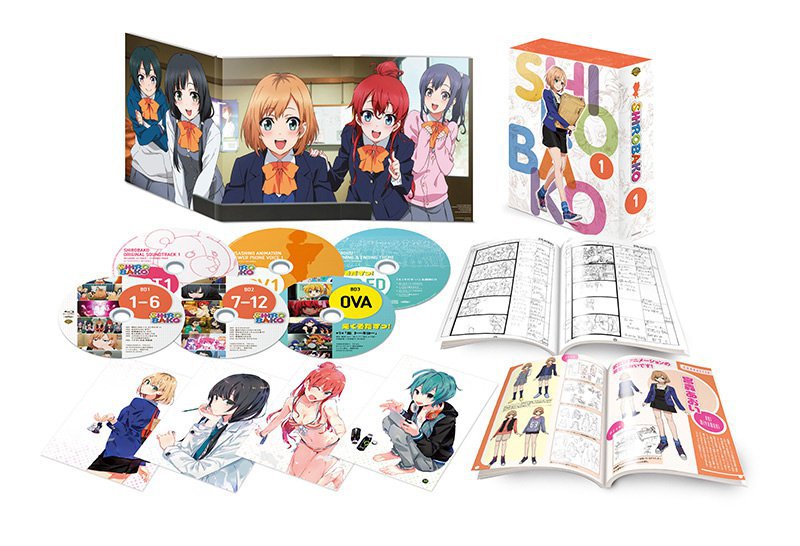 Volume 2 will release on December 21st with episodes 13-24 and will also retail for ¥28,000 ($275.00 USD). It will also contain similar bonus footage and items.
The main cast of the Shirobako anime includes:
Juri Kimura (First major role) will voice Aoi Miyamori, the production manager of Musashino Animation
Haruka Yoshimura (Kouko Kaminaga in Akuma no Riddle) voices Emma Yasuhara, the lead animator at Musashino Animation
Haruka Chisuga (Tsugumi Harudori in Soul Eater Not!) as Shizuka Sakaki, Musashino Animation's lead write
Asami Takano (First major role) voicing Misa Todou, the 3D CGI director at the studio
Hitomi Ohwada (First major role) as Midori Imai, a voice actress working with Musashino Animation
The production staff of Shirobako consisted of:
Director: Tsutomu Mizushima (Girls und Panzer, Another)
Series Composer: Michiko Yokote (Genshiken, RDG: Red Data Girl)
Original Character Designer: Ponkan 8 (Original Artist of Oregairu)
Anime Character Designer and Chief Animation Director: Kanami Sekiguchi (Hanasaku Iroha, Tari Tari)
Animation Studio: P.A. Works (Angel Beats!, Nagi no Asukara)
Shirobako is an anime television series produced by Warner Entertainment Japan and studio P.A.Works, which handled the animation. The series was directed by Tsutomu Mizushima and aired in Japan between October 9, 2014 and March 26, 2015. A manga adaptation began serialization in ASCII Media Works's Dengeki Daioh magazine in September 2014, and a novel was published by Shueisha in January 2015.
The title Shirobako refers to videos that are distributed to the production staff members prior to its release. These videos were at a time distributed as VHS tapes enclosed in white boxes and are still referred to as "white boxes" (thus the meaning of shirobako) despite the fact that the white enclosures are no longer in use.
Shirobako sysnopsis from Haruhichan:
Aoi will never forget how she felt the day her high school animation club's labor of love was shown at the cultural festival. The sense of awe and the feeling of accomplishment that came with completing their very first project are exactly what encouraged Aoi and her club mates to enter the animation industry in the first place. But two years later Aoi has graduated, and now that she works as a production assistant for a big-name animation studio, the daunting reality of her job has somewhat diminished her enthusiasm. Despite the long hours and the punishing schedule, Aoi still hopes to fulfill the promise she and her club friends Ema, Shizuka, Misa, and Midori made: to one day reunite and make a real animated feature of their own as professionals!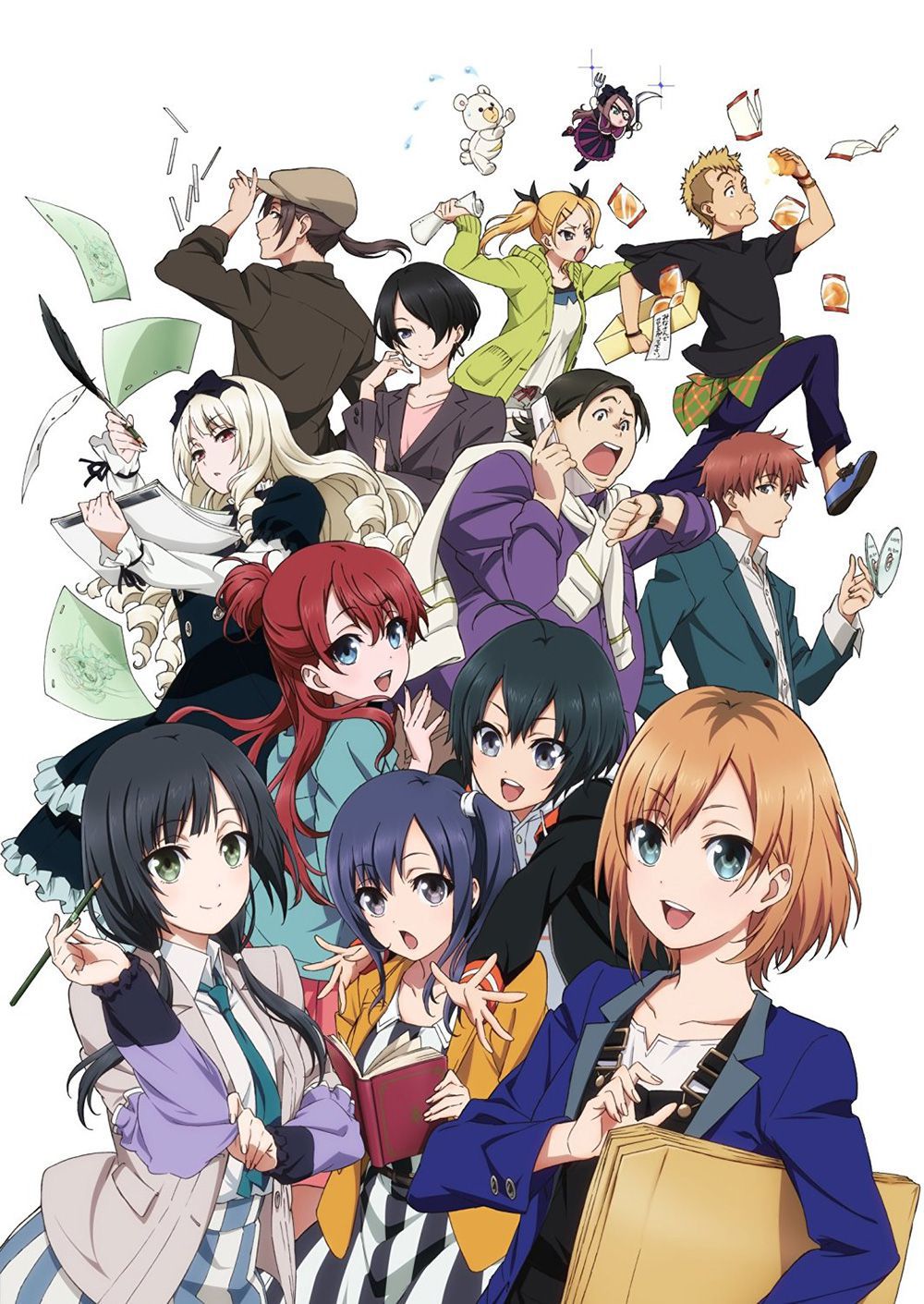 There will be two Premium Blu-ray Volumes for Shirobako coming out at the end of the year, both at ¥28,000 ($275.00) each. Volume 1 contains episodes 1-12 with volume 2 having episodes 13-24, and will release on November 23rd and December 21st respectively.
Here is the Amazon Japan link for Vol. 1: https://www.amazon.co.jp/exec/obidos/ASIN/B01LTHL59M/
And the link for Vol. 2: https://www.amazon.co.jp/exec/obidos/ASIN/B01LTHL59C/
You can visit the anime's website here: http://shirobako-anime.com/
And follow their Twitter here: @shirobako_anime