P.A. Works (Shirobako, Charlotte) launched a website to announce its 15th anniversary anime, Kuromukuro. The studio will be collaborating with director Tensai Okamura, who is known for Ao no Exorcist, The Seven Deadly Sins, and other anime.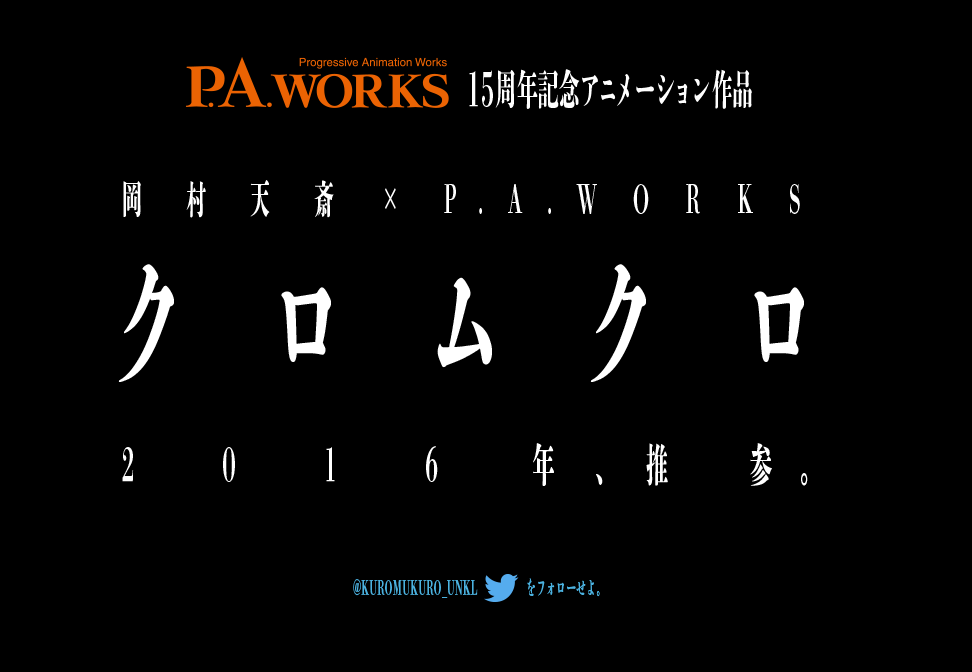 The website promises that the anime will "pay an unexpected visit" in 2016. More information will be revealed at a later date.
The studio celebrated its 10th anniversary with the Hanasaku Iroha, which was a 26-episode anime television series produced by P.A.Works and directed by Masahiro Ando. The screenplay was written by Mari Okada, with original character design by Mel Kishida.
Source: Ota-Suke, Kuromukuro official website