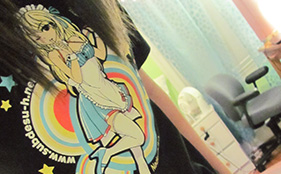 For those who didn't know, the anime fansub site, SubDESU, just released a new shirt showing off their Mascot Character Nadeshiko!  Thankfully I was one of the Haruhichan bloggers who was picked and asked to review it! The shirt features SubDESU's mascot, Nadeshiko, and is very cute and comfortable. It's supported and sold by J-List as well and comes with their complimentary famous anime glasses!
The shirts are baggy, yet made of a very tight material with barely any form of latex content, so unless you don't prefer them baggy I'd suggest going a size up. I wear a size S for everyday wear, and this is a size M for those who are looking into how the sizes work.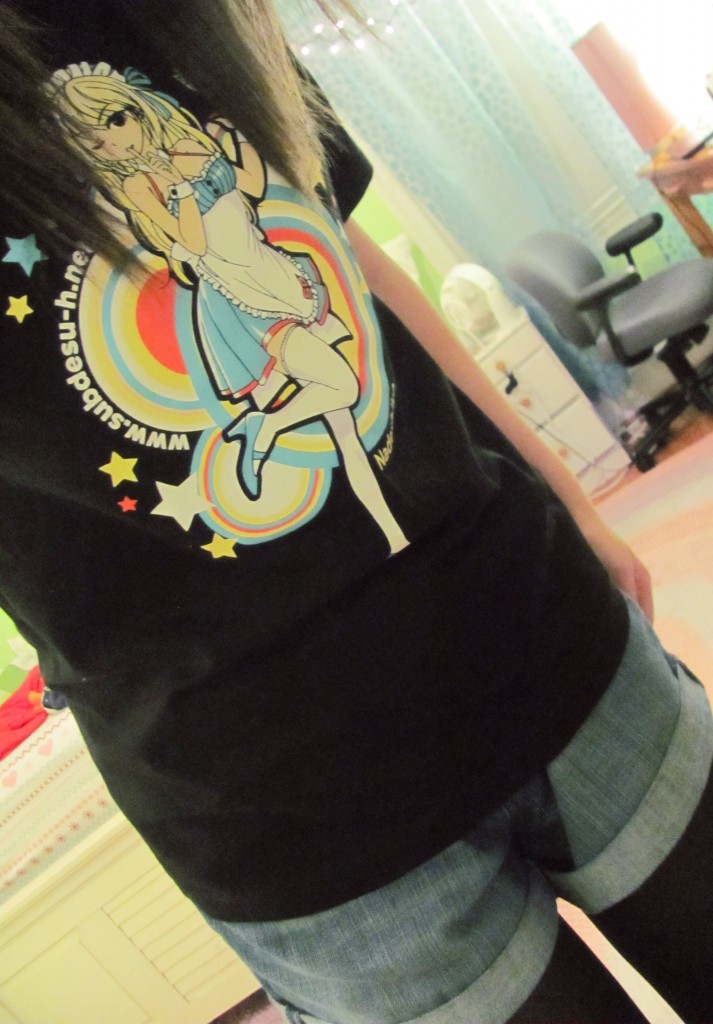 The art is extremely vibrant and cute (my camera didn't capture how bright the colors are until the last picture) and is definitely something I'd suggest for non-cosplaying anime fans to wear to conventions or everyday wear. Since the material is thick, its even more comfortable in the winter and is very warm! The shipping was fast and I received my package in a good five days, so I'd say its definitely worth the purchase considering that most of the clothes I buy online take two weeks minimum to come.
You can buy the item here! I'd definitely do business with the company again, and I hope that this was helpful for those interested in purchasing from and supporting them!
Business Major at University and lover of all things cute. Ask me about my figure collection