It will be revealed in the September Issue of Shueisha's Bessatsu Margaret magazine that Minami Mizuno's (Rasen no Vamp, Seishun Trickers) Nijiiro Days manga will be receiving a TV anime adaptation produced by Production Reed (Ghost in the Shell, Eureka Seven, Shinryaku!? Ika Musume). The magazine will be released on Tuesday, August 11. The cast will reprise the roles from the Drama CD.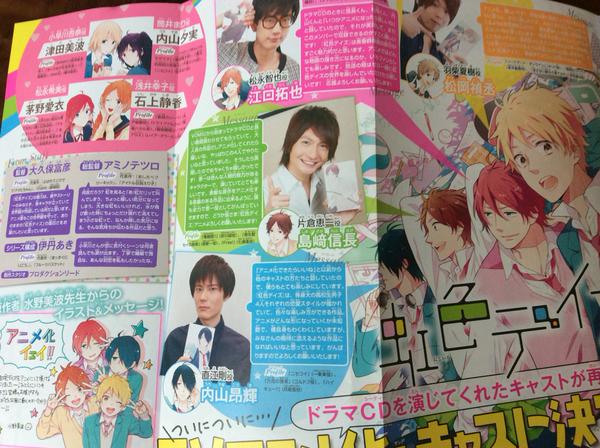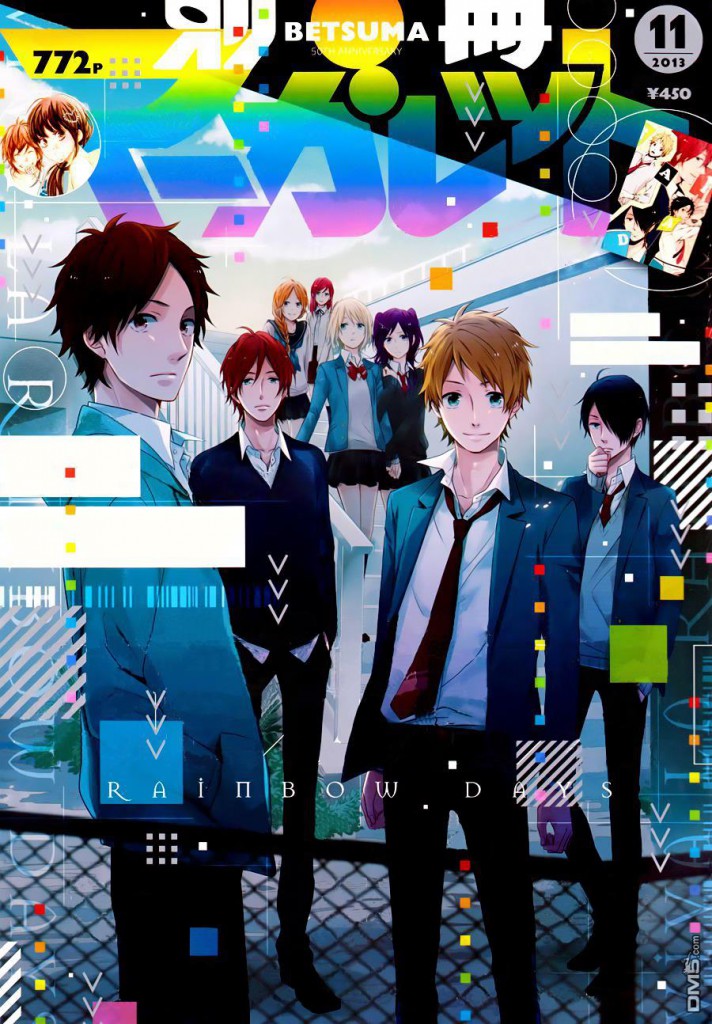 Cast:
Staff:
Director: Tomihiko Ookubo (Toaru Hikuushi e no Tsuioku)
Chief Director: Tetsuro Amino (Shiki, Break Blade (TV))
Series Composition: Aki Itami (Mushishi, Hybrid Child)
The manga was published under the said magazine since January 13, 2012. It currently has 9 volumes and the 10th volume is scheduled to be released on September 25, 2015. The drama CD was released in the 7th volume on October 24, 2014.
Synopsis of Nijiiro Days from MAL:
The series details the lives of four main characters named Natsuki, Tomoya, Keiichi, and Tsuyoshi. They spend their days trying to have fun by finishing their studies and debating about romance. Natsuki, one of the main characters, has a crush on a girl named Anna at school, while others often get involved in their relationship.
Its official website will be publicly accessible on Tuesday.
Read the first few pages of Nijiiro Days in Japanese here.
Source: Yusaani