The official website for the anime adaptation of Tsutomu Nihei's Sidonia no Kishi (Knights of Sidonia) manga series has revealed the promotional video for the compilation film of the first anime series, which will be releasing in Japan on March 6th.
Sidonia no Kishi Movie promotional video:
The announced film will be a recap compilation of the 12 episodes from the anime's first season. It will also include new scenes and updated remastered 5.1 surround sound audio for its theatrical release. The compilation film will be releasing in Japanese cinemas in March 2015.
The first visual for the upcoming film was also revealed: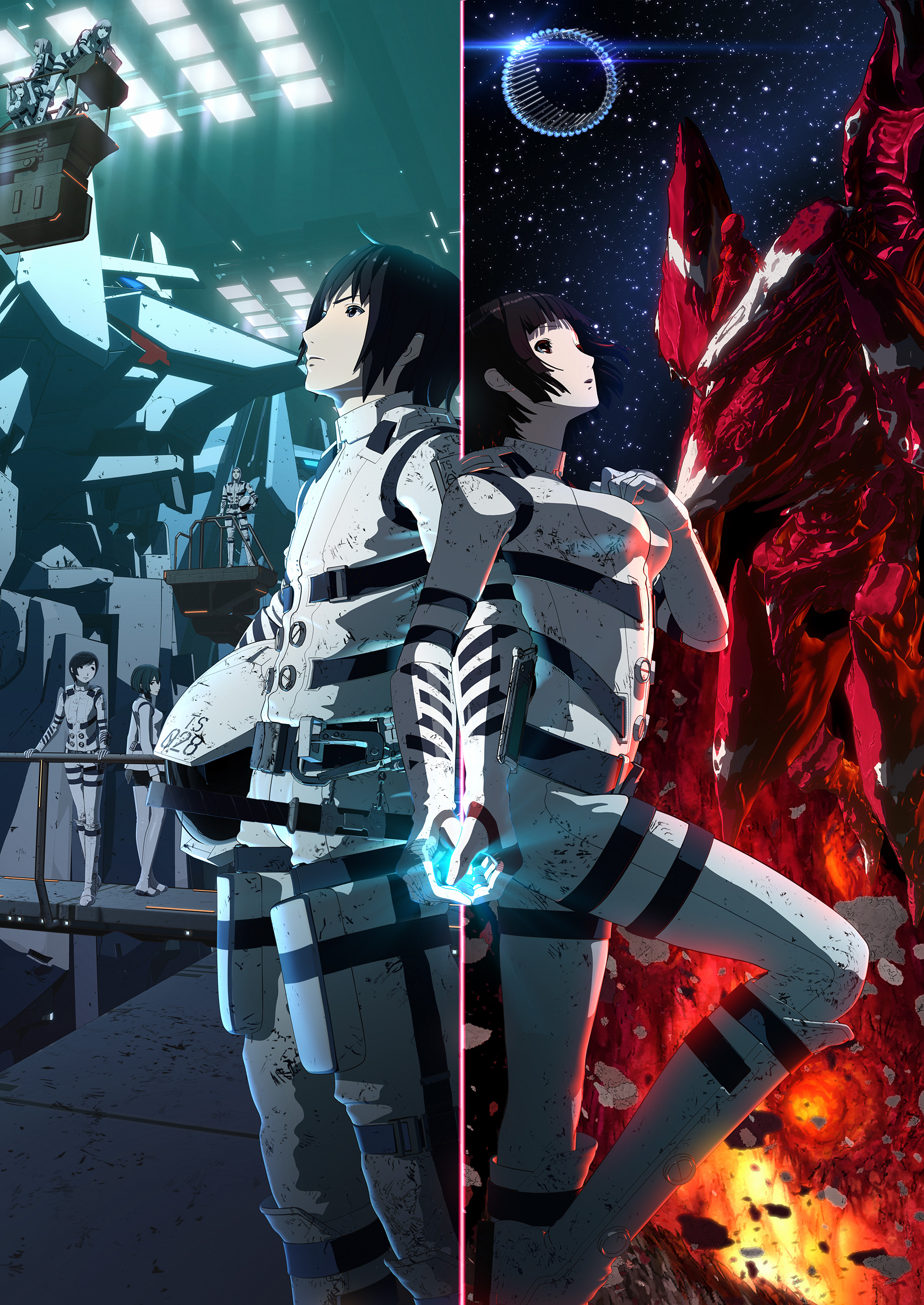 In addition to this, Kodansha's Monthly Afternoon magazine revealed last month that the second season of the anime will be titled Sidonia no Kishi: Daikyuu Wakusei Seneki (Knights of Sidonia: War of the Ninth Planet) and will be airing in Japan from April 2015.
Here is the announcement for the anime's second season:
Sidonia no Kishi (Knights of Sidonia) is a manga series written and illustrated by Tsutomu Nihei. The series debuted in April 2009 in Kodansha's Afternoon magazine and to date there has been a total of 13 compiled volumes released. An anime adaptation of the series was produced in April this year for a total of 12 episodes. The anime is produced by Polygon Pictures, in their first full TV anime production. The series is directed by Koubun Shizuno (Detective Conan, Hyakka Ryouran: Samurai Bride) with Sadayuki Murai (Natsume Yuujinchou, Mouryou no Hako) handling the series composition and screenplay, with Noriyuki Asakura (Rurouni Kenshin: Meiji Kenkaku Romantan) composing the music.
Sidonia no Kishi/Knights of Sidonia synopsis from Haruhichan.
It's been a thousand years since the Gauna, a strange alien race with no known method of communication, destroyed the solar system. A portion of humanity managed to escape using enormous "seed ships" like the Sidonia, which have allowed them to maintain the population while drifting through space. Nagate Tanikaze is a young man who has been raised deep in the bowels of the ship. When he goes into training to pilot the huge robotic weapons known as Gardes, Nagate is entrusted with piloting the legendary unit known as Tsugumori. Nagate and his fellow pilots put their lives on the line against the Gauna, in the ultimate battle for the survival of humanity!
Source: Sidonia no Kishi official website, natalie