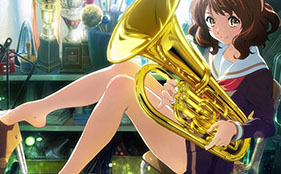 The official website for the anime adaptation of Ayano Takeda's music genre novel series Sound! Euphonium has launched. In addition, character designs have been revealed, the first key visual has been previewed as well as the promotional video which was earlier revealed at the Comiket 87 event on Sunday. The anime is slated to air next April.
The promotional video also reveals the staff:
Original: Takeda Ayano
Director: Tatsuya Ishihara (Clannad)
Series Composition: Jukki Hanada (Chuunibyou demo Koi ga Shitai!)
Series Director: Naoko Yamada (K-On!)
Character Design: Shoko Ikeda (The Disappearance of Haruhi Suzumiya)
Art Director: Shinohara Mutsuo (Clannad)
Color Design: Takeda Akiyo (Chuunibyou demo Koi ga Shitai!)
Instrument Design: Takahashi Hiroyuki
Director of Photography: Takao Kazuya
Sound Director: Tsuruoka Yota (Bakemonogatari)
Music: Matsuda Akito (Chuunibyou demo Koi ga Shitai!)
Animation Production: Kyoto Animation (Amagi Brilliant Park, Kyoukai no Kanata, The Melancholy of Haruhi Suzumiya)
Character designs were also previewed on the website:
The first anime visual was also revealed: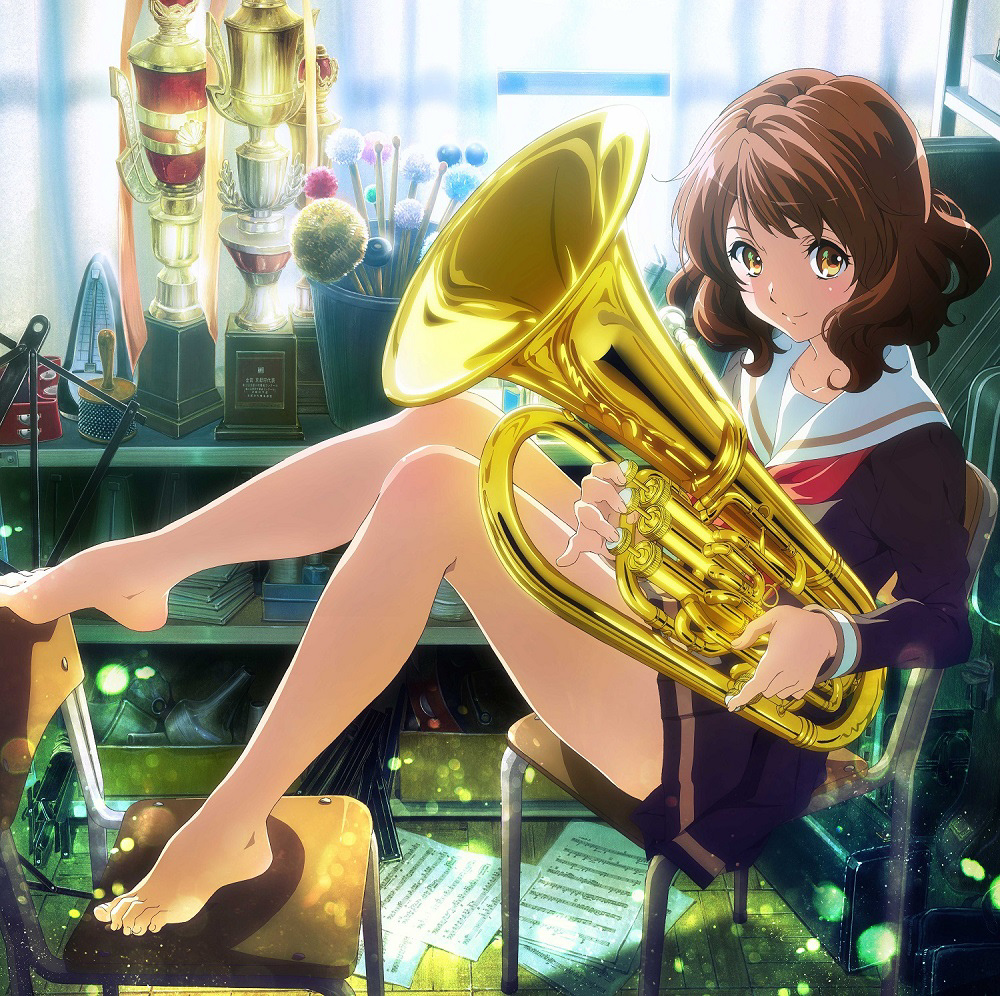 Sound! Euphonium Welcome to Kitauji High School's Musical Instrument Club is a Japanese novel by Ayano Takeda, published on December 5, 2013 by Takarajimasha. The story focuses on the Kitauji High School Music Club, which is steadily improving thanks to the newly appointed adviser's strict instruction. An anime adaptation has been announced.
Sound! Euphonium synopsis from Haruhichan:
This is the story of the Kitauji Music club and its members. With the introduction of a new club adviser, the story depicts the students' daily lives as they face challenges and obstacles.