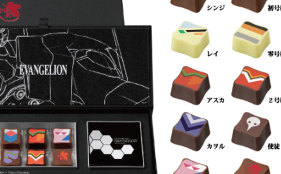 Over the years, anime-themed chocolates have become more and more popular among manufactures, such as the Sailor Moon chocolate box.  This time, in a collaboration between Tokyo Chocolate and the Evangelion franchise, comes a limited edition Neon Genesis Evangelion chocolate box.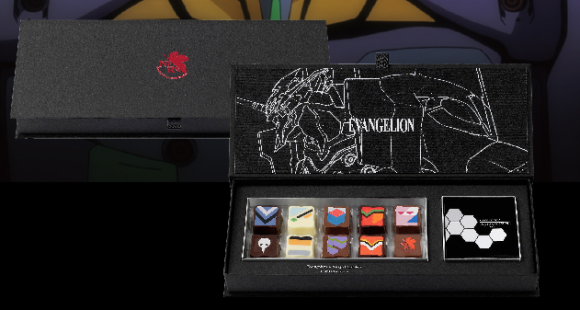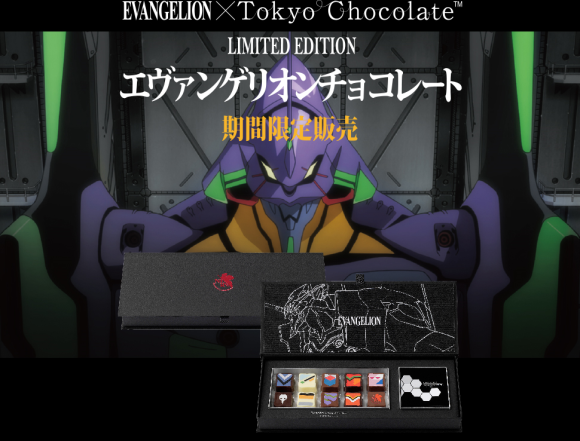 While many people would not associate a science fiction and psychological anime like Evangelion with romance, between Asuka's feelings for Shinji, Shinji's feelings for Kaworu and vise verse, Shinji's attraction to Rei and so on, it isn't a huge surprise that a chocolate box would be good collectable within the franchise.
The manufacturer, Tokyo Chocolate, is a section of candy company Mary's, whose goals is to create inventive, creative chocolates based on Japanese culture. Their most recent creation was Mt. Fuji themed chocolates with crunchy filling. Mary's describes their newest Evangelion chocolate line as consisting of primarily Japanese ingredients for a delectable taste just like the show.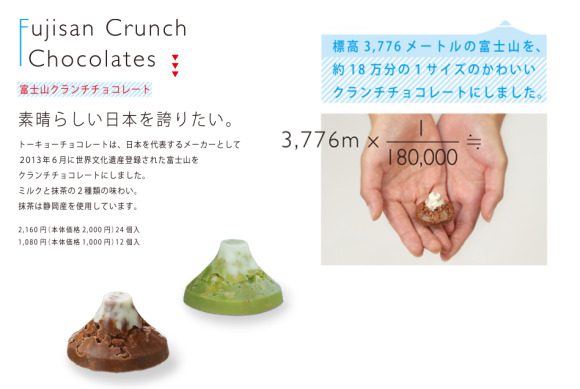 The box comes in packaging decorated with NERV's logo and Unit-01 on the side. Every chocolate in the box represents a symbol or object from the anime, including ones based on Shinji, Rei, Asuka, Kaworu, Mari, Unit-01, Unit-00, Unit-02, Sachiel and the NERV logo. The chocolate set currently sells for 3240 yen or $27. While it can be purchased at the Evangelion Store in Ikebukuro, you can also purchase it in branches of Isetan's department stores. The chocolates are currently set for Limited addition, so make sure to buy quick!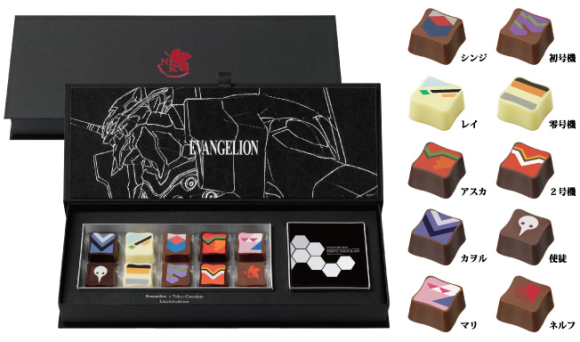 Source – Rocketnews24, Eva Info