A new visual for the anime adaptation of Yasuhiro Nightow's Kekkai Sensen (Blood Blockade Battlefront) manga series has been featured as a double page spread in the July issue of Japanese anime magazine Animedia. The new visual features Klaus von Reinherz, Leonardo Watch, Zapp Renfro and others enjoying a nice time at the sea. You can purchase this issue of the Animedia magazine here.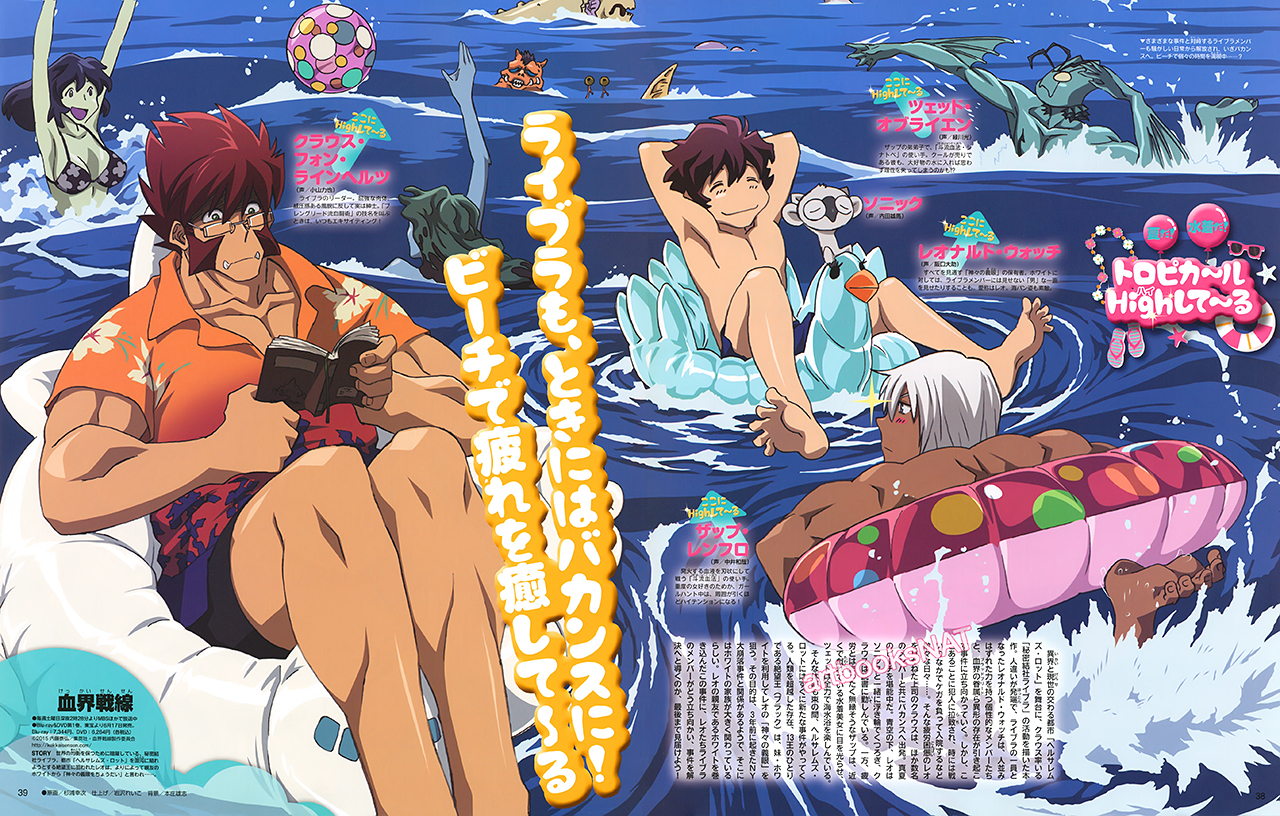 Anime visual: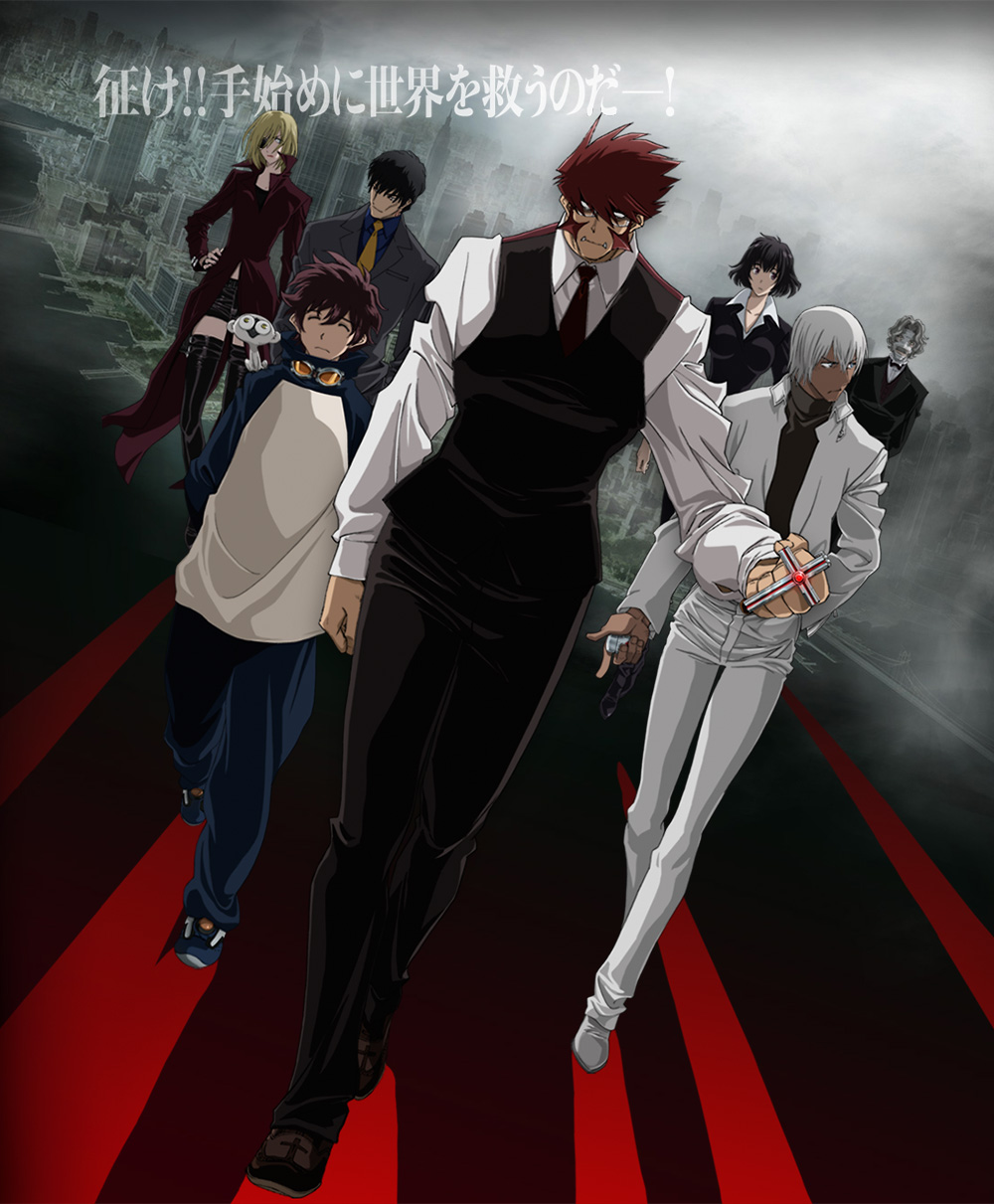 Kekkai Sensen is a Japanese shounen manga by Yasuhiro Nightow. It has published bimonthly in the magazine Jump SQ.19 ever since 2009 and moved to Jump Square upon the former's ending. It follows a young photographer named Leonardo Watch who obtained the All Seeing Eyes at the cost of his sister's eyesight. He moves to the city of Hellsalem's Lot to join an organization known as Libra to fight several monsters as well as terrorists. The manga has been published in the United States by Dark Horse Comics.
Kekkai Sensen synopsis from Haruhichan:
A breach between Earth and the netherworlds has opened up over the city of New York, trapping New Yorkers and creatures from other dimensions in an impenetrable bubble. They've lived together for years, in a world of crazy crime sci-fi sensibilities. Now someone is threatening to sever the bubble, and a group of stylish superhumans is working to keep it from happening.
You can visit the anime's website here: http://kekkaisensen.com/
And follow their Twitter here: @kekkaisensen