Nitroplus's mascot Super Sonico is back with her band First Astronomical Velocity and they are celebrating the season by streaming their Christmas song "Very Merry" on Spotify and Google Play. The song from album Love & Peace Plus starts with Sonico wishing her fans a "Happy Christmas" in English. With lyrics credited to Super Sonico and arrangement by Swinging Popsicle's Hironobu Hirata, "Very Merry" is also available from music download services worldwide.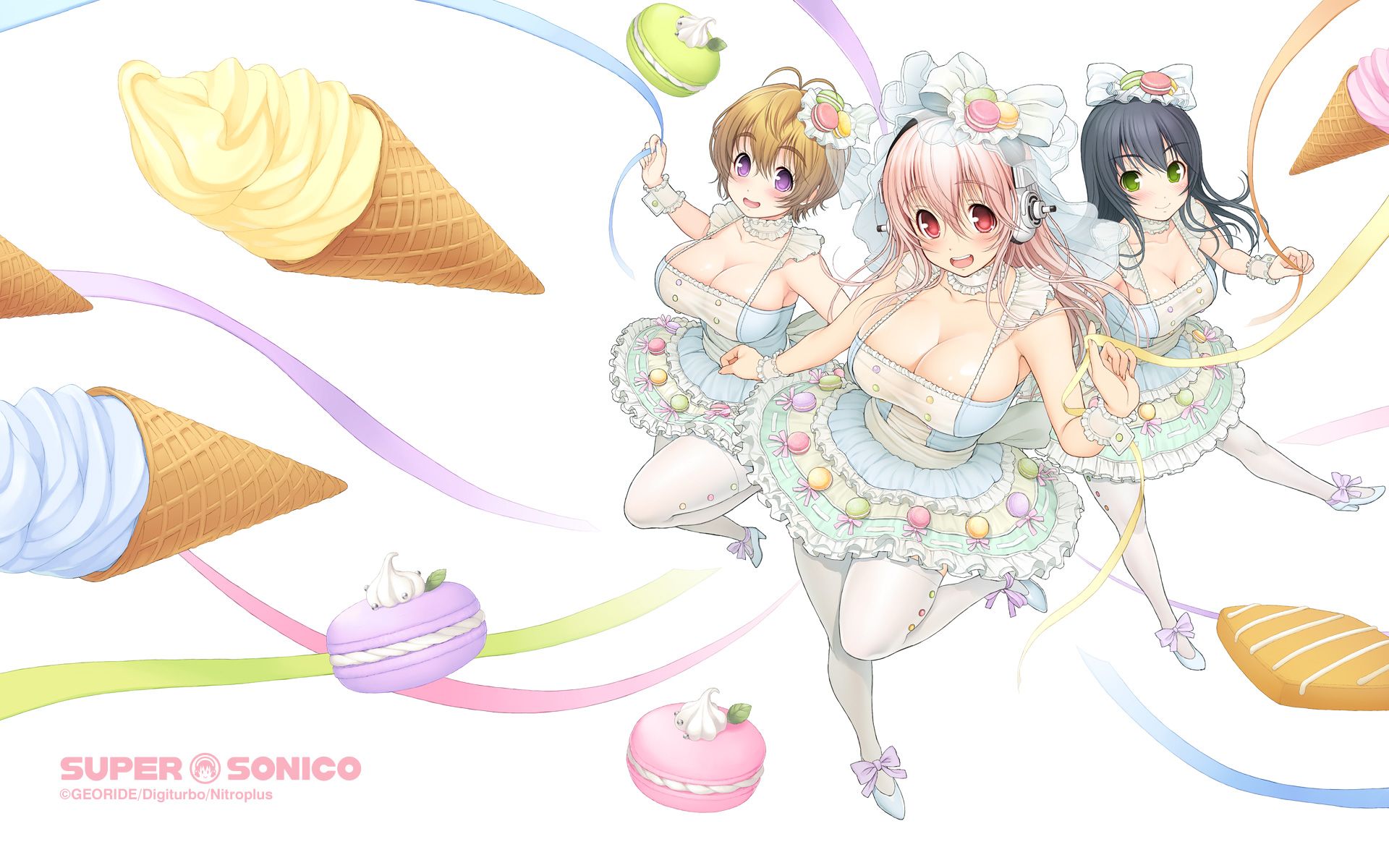 Here's a bio of the band from this announcement:
First Astronomical Velocity (also known as FAV, or Daiichi Uchuu Sokudo) is a three-piece girls rock band who debuted in 2010 with "Superorbital". The band has released 2 full albums and numerous singles including game themes for SoniComi (Communication with Sonico) and the recent anime series SoniAni: Super Sonico The Animation, including "Love The World," "Sky Love Hurricane," and "SUPERORBITAL". FAV's second full album, Love and Peace Plus (Love and II +), broke into the Top 50 on the Oricon charts in 2012.
Here are some of the previous Christmas illustrations since it is the season:
Super Sonico is a fictional female character created for the Japanese computer and video game software company Nitroplus, first appearing as a mascot for a Nitroplus-sponsored music festival in 2006. Nitroplus has since developed the character into a media franchise that includes music products, manga series, computer and video games, toy figurines and other merchandise. An anime television series by White Fox based on the character aired in Japan between January and March 2014.
Source: Super Sonico website